The events of the last few weeks are clearly hard for some people to understand, so let me try to explain them a little. Celtic fans are not long out of a spell wherein we lost the best manager this club has had in many a long year, some think the best since Stein.
I would tend to agree.
He came to us with a big name, and he left us with a team that had been Invincible, won two trebles in a row and had qualified for the Champions' League group stages twice. His record speaks for itself, no matter his departing conduct.
In the interim Neil Lennon took on the role. We will forever be grateful to him for that, and for getting us over the line in the league. If he adds a Scottish Cup at the end of the month then job done, and our eternal gratitude is further enhanced.
Ever since he got the job, his pals in the press and his supporters amongst the fans have been relentless in pushing the line that he is the best man for the job. You can barely turn on the TV or the radio or read a newspaper without seeing someone who promotes the idea of Lennon as the next full time manager of the club.
It is not unreasonable for those of us who disagree with that narrative to express our own misgivings and I make no apology for continuing to do so. It's a drop in the bucket anyway, because no matter how many times this site or others say it, or write it, we are outgunned.
We are still being swamped by the tsunami of coverage promoting Lennon's cause.
And this has led to much confusion and also to a lot of spinning. Some seem genuinely confused that Celtic fans don't seem happy. Others know full well what the current disquiet is all about, but want to brandish all of the Lennon doubters as malcontents and spoiled children.
Some of these people are inside Celtic Park.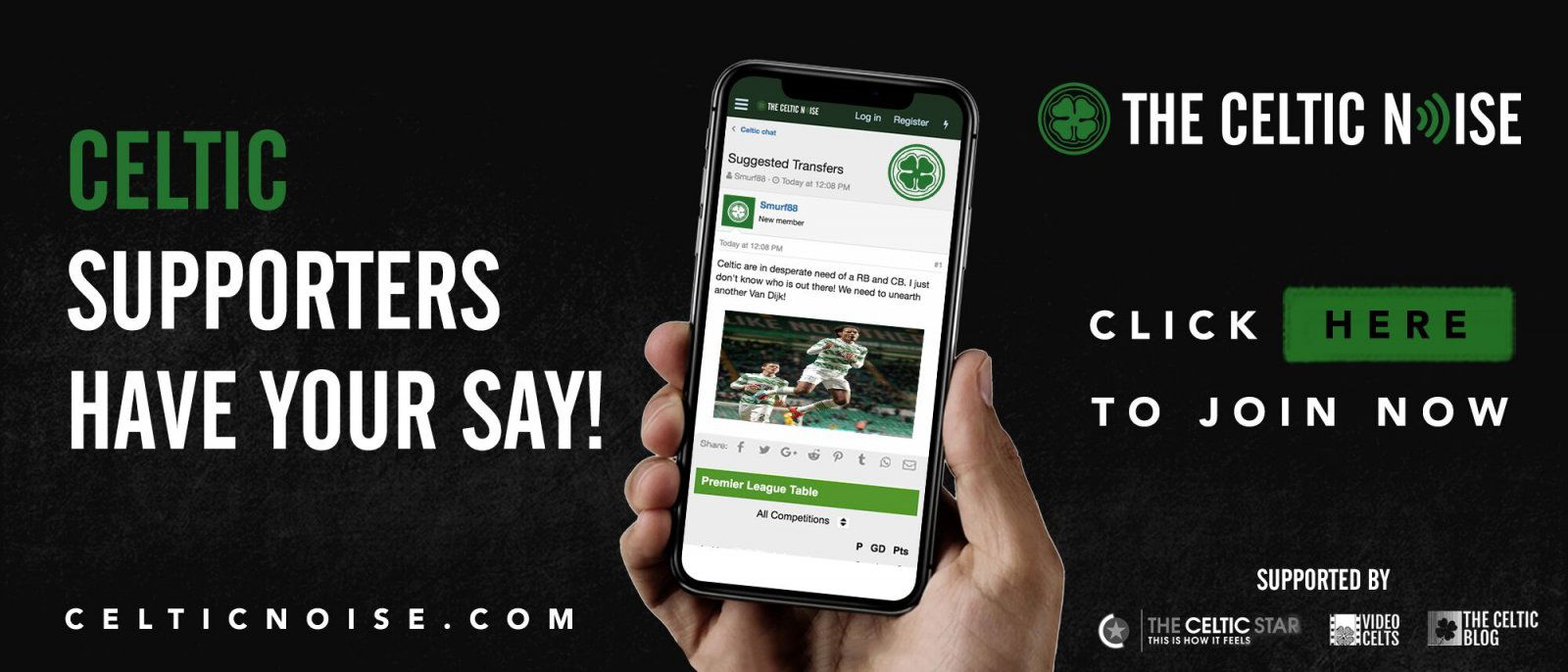 I understand the problem some of them have; they don't like having their performance scrutinised, and yes, I'm talking about Lawwell in particular.
They view the way the Ibrox support believes and accepts every word that comes out of their club, and they are envious.
They wouldn't mind a bit of that for themselves.
But what they fail to understand is that the last Ibrox club died because its fans wouldn't question anything it was doing, and this Ibrox club is headed the same way.
I love that Celtic fans question every aspect of our operation; it convinces me that what happened over there will never happen here.
Lennon himself had a go at the fans at the press conference the other day; he appears not to want scrutiny either, although it goes with the job. His outburst only entrenched the growing negativity towards the idea that he should get the gig.
No-one should mistake our angst for a general unhappiness with Celtic supporting life in general.
This is a great time to be a Celtic fan.
It is right that people want to enjoy it.
They should enjoy it. We should all enjoy it.
Chris Sutton lamented the current mood last night, in his typical hysterical fashion and Scott Bain said yesterday that we might not appreciate these days until they are gone; the thing is, we do appreciate them, we appreciate them more than a lot of people seem to think.
What they appear to be struggling to understand is that we don't want this to end and we're determined our club should be in the best possible positon to keep it going. If we thought the chances of that were enhanced by hiring Neil Lennon we'd be in favour of it.
We don't believe that though, and can't pretend we do. We think that we can and should replace Rodgers with someone of similar standing. This is not personal, although a lot of people seem to want to make it that way. And we're not ungrateful either.
We just think we should aim higher.
We are concerned – and not without cause – for what it says about our club and what it portends for the future if the only answer our board can come up with is to roll the clock back five years. The progress we've made since Lennon left last time is enormous.
Sutton thinks, though, we're in a worse place than we were after Deila left; what arrant nonsense that man talks sometimes.
We're in a vastly stronger position, as a club, than we were then and that's because the last two years have been about relentless forward progress in almost every area of the club. Yes, the playing squad didn't get the love it deserved but the club itself has been enhanced and modernised beyond recognition.
Who said so? Neil Lennon himself, upon returning and seeing the changes.
This is not about us not enjoying the days we're in right now.
It's about extending these days, and this glory, into the future. Not necessarily trebles every year; winning a treble once is a stupendous achievement, which is why we've only managed it a handful of times in our whole history. Two in a row had never been done in Scotland before. Three in a row is a moon shot, if we get it that record will stand the test of time because it's almost inconceivable that any club will ever be able to do something like that again.
But there is no reason why we shouldn't win the next two titles and then just keep on going. The Ibrox club's fans talk about "going for 55", but the truth is, even if you give them all the titles belonging to Rangers we're better placed, better resourced, and better set up to reach that number before they do and there's no reason why we shouldn't shoot for that goal.
We want to see this club achieve everything that it can.
We may have different ideas about who should be in the manager's office, but we are all Celtic fans and we are loving every second of our dominance over the game here. That dominance can last a long time yet, and we want to see our club as strong as possible and as ready as it can be to take on all comers.
This is how we show the love.
Don't mistake it for anything else.