Yesterday, Scotland's best prospect of the last ten years who was not already at Celtic Park booked himself a place in the EPL.
John McGinn said that the risk of going to Villa has paid off; there is not a single person who can tell him he was wrong.
At Villa he will not win things, or play in the Champions League. But Villa will not be John McGinn's final destination; he will play for a top EPL side.
He gambled and he won, at least in terms of how he sees his own career progression going.
I'm still pretty peeved at our board for the way they did this Lennon thing, but I'm not about to get all revisionist here and start blaming them for things I never have before; the John McGinn saga was not entirely the fault of people inside Celtic Park. Rod Petrie had made a clear decision not to sell the player to us. Lawwell played into his hands with the low-ball offer though, an offer that was insulting to the club and to the player.
Lawwell likes to think he's better at this brinksmanship stuff than he is; he calculated that the lure of Celtic Park would be enough for McGinn to wait until this summer. It was a colossally bad reading of the landscape. Had he played the game better he would have put a difficult decision in Petrie's hands as the man in Hibs dugout at that time – the man now in ours – would have clamoured for the deal to go through so he could get the transfer funds to spend.
It's all by-the-by now. McGinn chose Villa instead of waiting for Celtic.
There is something honourable in that, in that he got his club a transfer fee as payment for the years of faith they showed in him. I'm not daft enough to believe that the money wasn't part of it – of course it was – but at the core of it is the simple truth that McGinn is a good guy who deserves his success.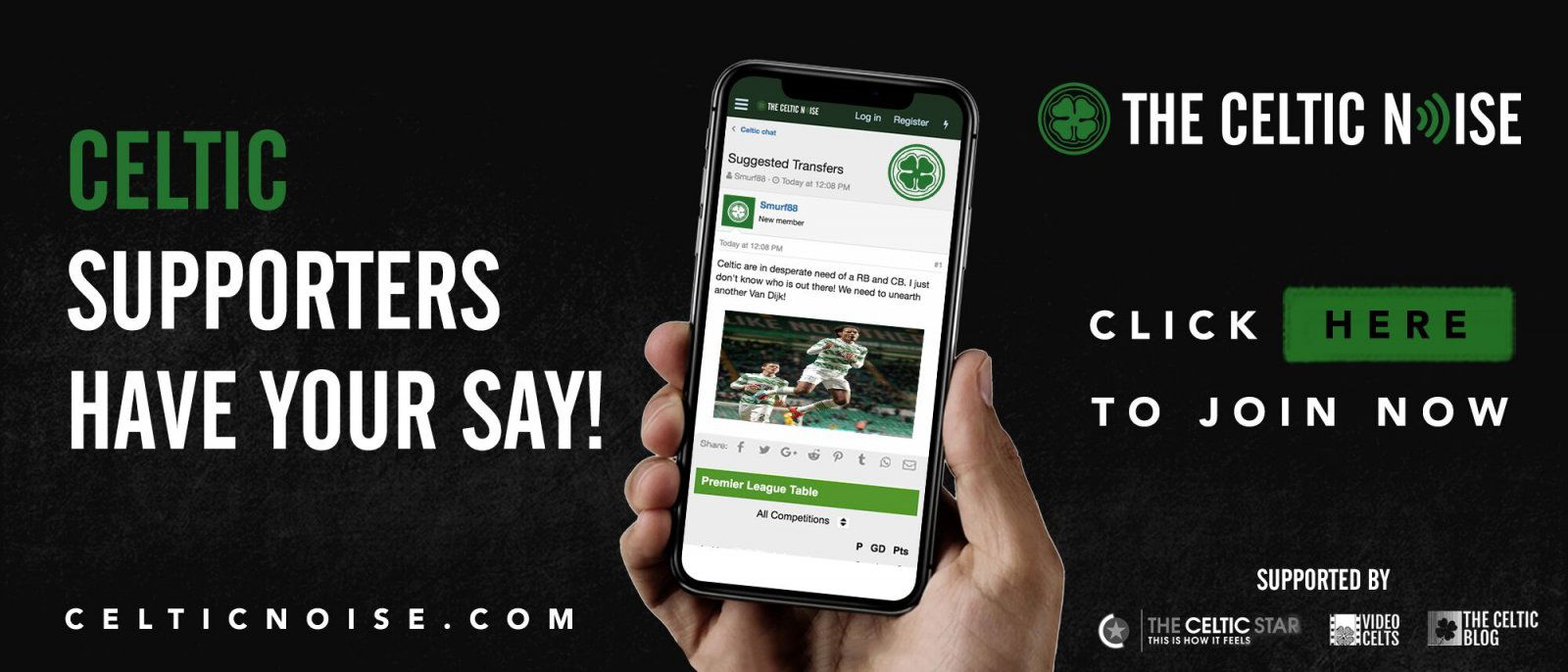 Most of the outstanding players in Scotland play at Celtic Park.
But every now and again there's one who's talent is obvious and who you know could make a big breakthrough wherever he plays.
Our club has signed a few of them over the years, but equally we've been dreadful at securing as many of them as we should. Armstrong found his way to Parkhead but McGinn did not. Brown got here but we let James McCarthy get away.
The outstanding non-Celtic player who will make the move to a higher level from the SPL is clearly Scott McKenna of Aberdeen.
I don't know what McKenna's allegiances are and I really couldn't care. In point of fact, I'd rather he wasn't "Celtic minded" because the fact McGinn was is precisely what blinded us to the possibility he might want to go somewhere else, and that played into the stupidity of Lawwell's opening offers.
McKenna will cost us serious bucks. Those who made the Lennon for manager argument hold the view that part of the attraction is how well he knows the club and his history in the game here; we know what we're getting. It's a "safe bet."
So too is McKenna, who at the heart of the Aberdeen defence absolutely strolled through this season.
At times he was a little reckless; in the early encounters against the Ibrox mob I thought he played too close to the edge of control. Discipline was all he lacked though, not ability. The ability he showed in other games against them and against us.
There is no doubt whatsoever that he is hugely talented and that he will only get better surrounded by better players.
Aberdeen want big money for McKenna; I don't think they'll get big money like they think.
Celtic's success in attracting big offers has a lot to do with our profile, a winning mentality, European exposure and the fact that in England there's a trust in Celtic as a club that can spot and develop top footballers. The players themselves were obviously a cut above as well.
Whilst Aberdeen will not get the kind of money for McKenna that they want, they are perfectly entitled to expect a decent sized chunk of change if and when they let him go.
I wrote last last year that if we did not break our transfer record for McGinn we should not break it for McKenna … but in fact, we may have to spend big if we want to keep this guy from winding up south of the border, as another hard luck story. He's also a far better player than I thought he was.
It may take us coming close to the £6 million that we spent on Sutton, Hartson and Neil Lennon himself back in the day to prise this kid from the clutches of Derek McInnes … but we know exactly what we're getting for the money and we can build this kid into the next huge talent who goes to England from Celtic Park, or better yet, start preparing him to be the lynchpin of the team for the next decade, a potential captain to replace Scott Brown.
Neil Lennon has clearly been busy in the last three months, but I find it hard to believe that he has watched a defender within our price bracket who is as much a "sure thing" as McKenna would be. There would be no difficulties integrating him into the team. There would be no period where he had to adapt his game. Settling in at Celtic would be easy as slipping into a warm bath. It is a no brainer, and it just so happens that it's one of the slots we need to fill.
So go on, Celtic, and get it done.
Open the transfer window with a signing that sets the summer off on the right foot. He is Scotland's outstanding talent outside Parkhead, and he will end up in the cash-rich Premier League, where he will be a huge success, unless we move first and fast and with a lot more conviction than we showed over McGinn.
Time to make it up to us, guys.
This would be an excellent start.