Should we win the cup on Saturday, Celtic fans will paint the town green.
Should we win the cup on Saturday, the celebrations will be epic.
History will have been made after all, and if you can't celebrate that then there's something far wrong.
This team is all about the history, of course.
The Double Treble was history; no club in Scotland had ever done it before. No club. That includes the Ibrox one which used Other People's Money to make itself the top dog, until that money ran out and the roof came crashing down. Even in our most abject state, they couldn't accomplish it.
Even with Advocaat and his super-charged spending, they didn't get there.
3Treble is a miracle achievement. It's a moon-shot.
It will seal a period of domestic dominance that no club in the history of this island has ever matched, or will ever match again. I didn't see a treble in my lifetime until Martin O'Neill. If we get over the line this time it will be four … three of them in the last three years.
I'll doubtless see many more along the way.
Before their demise, Rangers won seven trebles; some of those should have been declared null and void, but they stand as a record to be caught. Celtic are on five. This will be number six, and that will be another target to beat, and I'm sure it will be.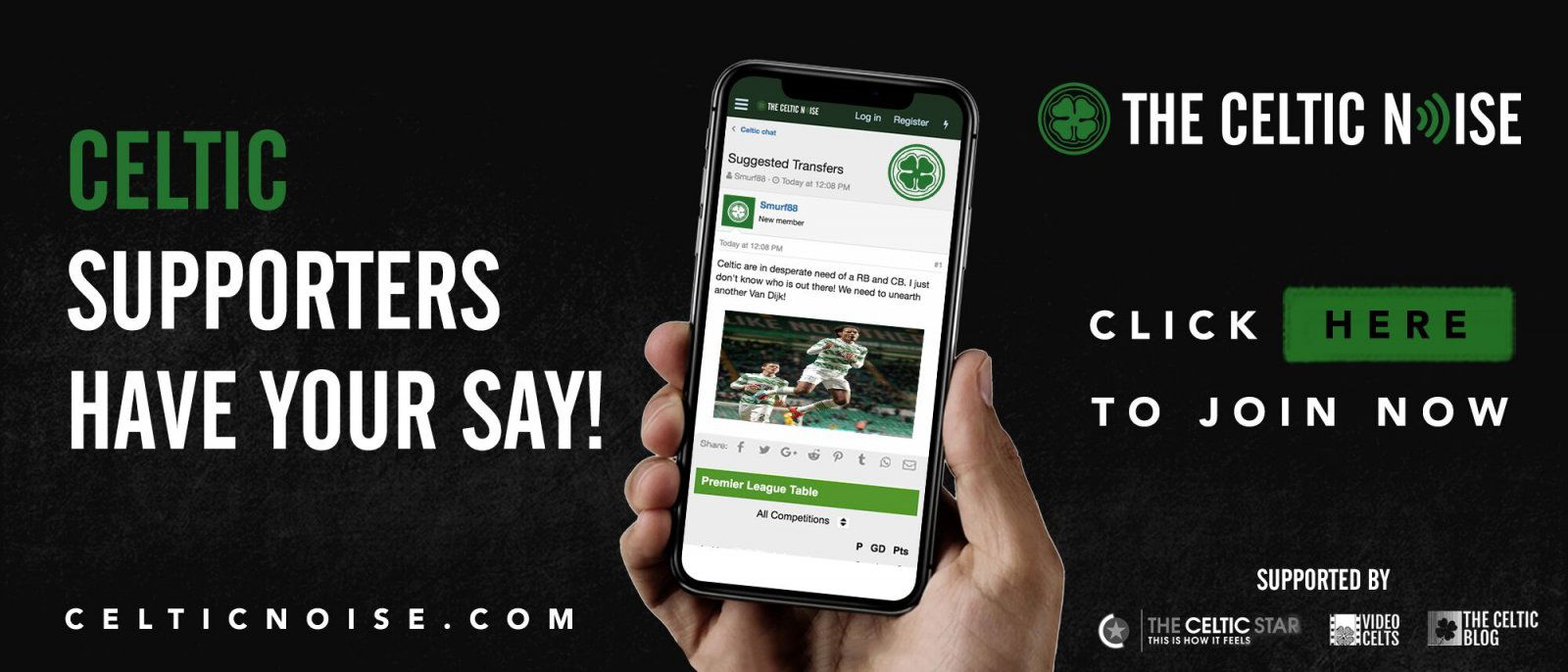 The Ibrox NewCo thinks it is special because it won two matches against us this season.
They cling to pitiful "achievements" in the way they did when they were first founded; remember their famous "world's biggest attendance at a Third Division game when a fox ran onto the pitch and a crisp packet blew into the goal" nonsense?
(Okay I made that one up, but every week there was a new ludicrous one for them to brag about.)
Today – Jesus wept – they are praising Morelos for reaching 100 goals faster than Cristiano Ronaldo.
You couldn't make this up.
But I bet he reaches a dozen red cards faster than Terry Hurlock as well.
This is the level of them, this and their arrogant boast that Glasgow's "blue and white" now. Celtic players lined up to take a shot at that, didn't they?
Like shooting fish in a barrel, only easier.
You have to love these muppets and all their crazy beliefs; that one is amongst their stupidest though. Are they not seeing what we see when we look at the league table? Well, just in case it hasn't sunk in yet, here's what they should do.
They should get themselves mentally ready for Saturday, and look up the route that the party bus is going to take.
They should all feel free to tag along and stand along that route, and look at our players as they hold the Scottish Cup in their hands … because that is the moment they'll realise what colour Glasgow really is.
It's green and white, same as last year.