The custodians of our club have a choice to make.
By custodians, I mean Peter Lawell and, ultimately, Dermot Desmond.
No major decision is made at Celtic without DD approving it, and, whatever opinion you have of it, DD considers the opinion of Peter Lawell very highly and will back him.
And I call them custodians because they are not the club, they are the current custodians only.
As ever no one is bigger than the club.
Their next decision, that of who the manager will be, has far reaching consequences.
Now the one that most people think is the biggest consequence, 10IAR, is not actually near to being our most serious consideration.
I believe whoever gets the job should have enough of a squad and backing to achieve this.
Our enemies, which is essentially everyone outside Celtic, are trying to spin 10IAR as the main, if not only, issue which will be taken into account.
This should not be, and will not be, the case.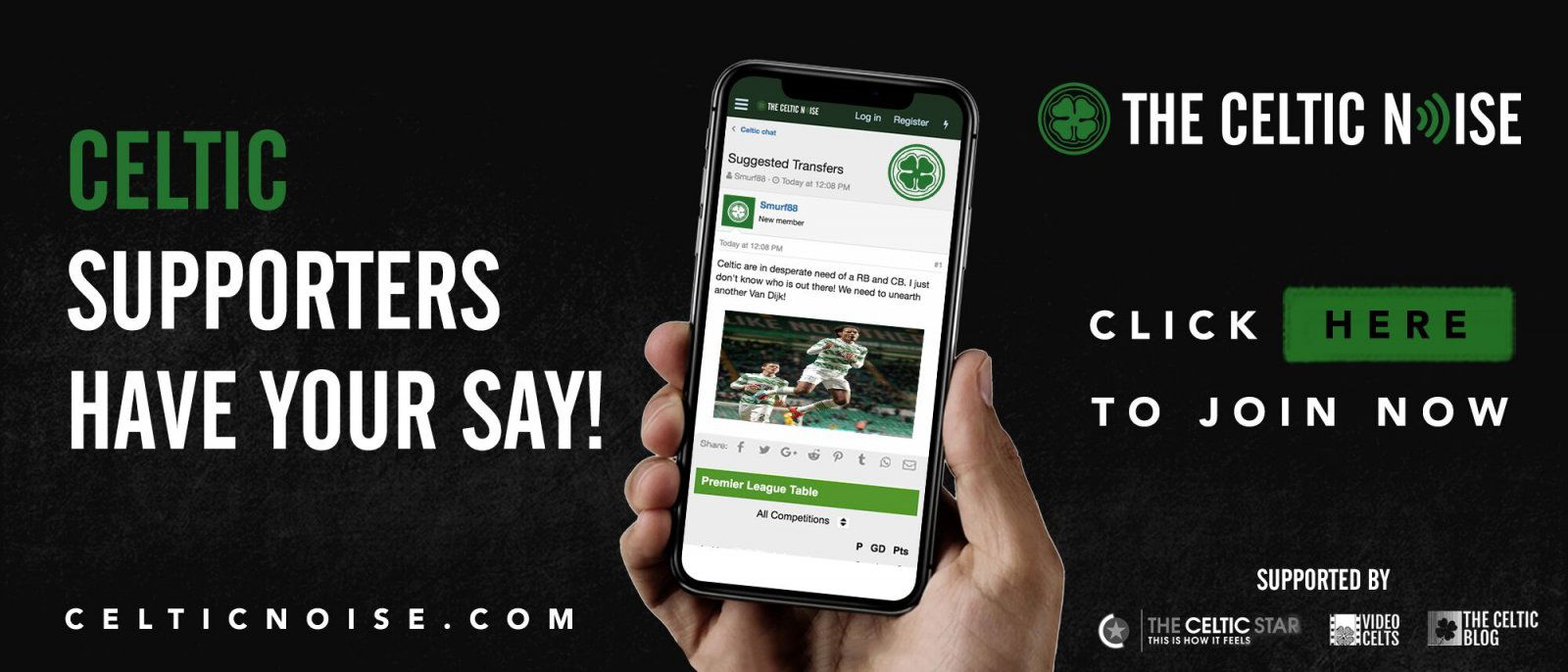 Given how far ahead we are on and off the pitch, making it to ten should be achievable by any manager appointed. It is not a given and we must work hard, but we have better players in every department and the ability to go out and buy more of quality. It is that simple.
No the major consequence is how Celtic, as a club, a brand, and a footballing institution is to be seen going forward.
Where do these custodians see our place in European and global football?
The game is about to change, on a global scale.
The structure of international club football is going to change, and our custodians need to consider where, and if, they want to be at that table.
Some will say "obviously they do", but actions speak louder than words.
If they decide that Neil Lennon, club legend that he is, is the correct man for the job then it will be a small time, short term-decision, just to get us to the magic number.
Now if I was given a straight choice – 10IAR guaranteed with early exit in Europe or chance of not achieving 10IAR but a European run – I would choose 10IAR.
We are not going to win either Euro competition. Not yet anyway. So risking 10IAR, in that blanket choice scenario, would be silly.
But we are not in that scenario, far from it.
We are so far ahead domestically, both on the pitch and financially, that both are perfectly achievable.
As is enhancing and improving our standing in the global game.
However, to do that we must make the right choice for manager.
We went out and got Rodgers last time; this one must make a similar statement of intent.
The "back of the bus" brigade wants us to concentrate on 10IAR only, which is why so many of the hacks are supporting Lennon getting the gig. They know that if we take a decisive step forward in Europe, combined with domestic success, that the Ibrox club won't catch us with all the money in the world.
They don't want us to achieve ten, but know they might no longer be able to stop it. They also know that moving forward in the global game essentially kills everyone potential challenger here in Scotland, and that means ten might just be the start of it.
Their ultimate goal now is simply to keep in touching distance and hope for luck.
Let's not forget, as recently as January we had Hugh Keevins saying "Why can't Celtic spend big? They are cash rich!" whereas now it's "Celtic cannot afford x,y or z and must reduce the wage bill." Money is the stick they try to beat us with, whether it's not having enough or having too much. It never seems to be a problem at Ibrox, does it?
Brendan Rogers said, "Succession planning is vital", and regardless of how his midnight flit made that seem ridiculous, he was correct.
And we must manage that properly.
The core of our team is used to playing a certain way, as are the youth teams.
That clashes with Neil Lennon's tactical system.
Surely that's obvious.
And while we have some that can change, the tactical game that Neil Lennon has doesn't make it in European football anymore.
One off results yes and enough to beat those of your own level.
But not to move forward.
The perfect example of what we should be aiming for is Ajax; some years back, out of necessity, they took a step back into just achieving domestic success. But in European terms they were not moving forward. Then they re-grouped, went back to their roots, put the emphasis on development and, yes, on succession planning, and now look at them.
For all some will snigger at me for saying this, that's where we must aspire to be.
That's the team we must try to copy, and that starts with bringing in someone who understands the modern game and how to build a club from the ground up, utilising every part of it to make the team better year on year, no matter who comes and goes from the squad.
Do not underestimate how vital this decision is.
This is not about 10IAR.
It is much, much bigger than that.
Dave Campbell is a Celtic fan and blogger from Glasgow. He wants 10IAR but wants us to be looking much further.