Celtic released a furious statement last night in relation to the Flanagan ban being overturned, and whilst this statement was welcomed it has refocussed Celtic fans ire on the way our club has become reactive as opposed to being proactive.
In short, it's no use making statements after horrendous decisions like these; we need to go on the offensive and we need to make sure decisions like this don't keep happening in the first place. Our club hasn't done nearly enough to take on our enemies.
Next season is the campaign to reach nine; if people think the inexplicable decisions are going to get better I assure them they are wrong.
We will see a level of brutality at Ibrox in particular and against our players in general that eclipses everything we've seen before, and that will be made exponentially worse if Lennon is in the dugout, unless our club gets in front of it early.
We know that Neil is a marked man, and that the media will wind him up a much as it can, and it will suit the SFA right down to the ground to have him in the stand for as much of the season as possible.
Imagine his reaction to an horrendous decision on the opening day of the season; imagine they get him to call out the ref's performance. A touchline ban will follow like night follows day and then we're off to the races. It'll be only element of the campaign to stop nine.
It doesn't matter. Whoever the manager is, he'll have to endure the same nonsense.
On top of that, it's pretty clear that Scott Brown is being targeted early as well. Not only is the media determined to promote him as some kind of aggressor, but the SFA's disgusting decision yesterday has legitimised attacks on him. It's obvious that this is only going to get worse.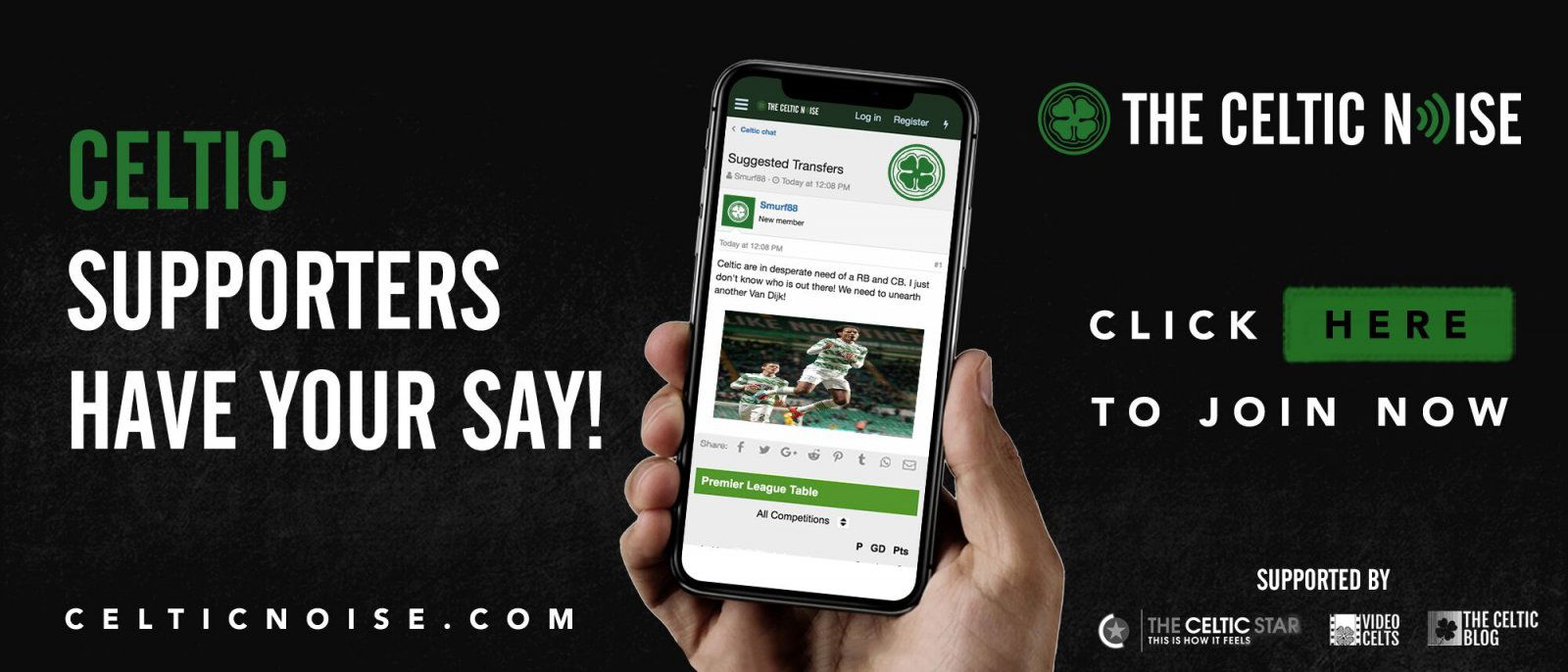 The Celtic board has maintained a "dignified silence" on these matters, and I thought it was one area where Brendan was a little bit lax. He gave referees too much praise at times, and we should have been attacking. But when managers do that they open themselves up to the discipline system.
It would be far better if the club itself stepped up to the plate.
Our board is conspicuously silent at the moment, on all fronts.
It's been like this since early in the season, since the fiasco that was our summer transfer window. It's like our entire upper echelon is in hiding right now. I expected a full-scale press briefing at some point, on a variety of subjects, where someone from the club would re-state our ambitions and intent.
Frankly, it shows contempt for the fans that nobody has bothered.
But this stuff will not wait.
Every day our club puts off the reckoning with the governing bodies is a day where we're asking for trouble.
It is time we got serious about changes up at Hampden.
It is time we put together a plan, published it where everyone could see it, and dared the other clubs to vote with it or against it.
This season isn't even over yet; don't be surprised if there's one last horror show from officials or their bosses at Hampden to try and hamper us from the start of the next campaign. Our fury will not help us one bit at that point.
It's time we got out from under the bed, because if we don't we're going to spend the whole of next season hiding there. The SFA can deprive us of nine in a row, by making it easy for teams to rough-house us whilst on the ball or making us afraid to go for it when we're not. They can allow our players to be kicked off the park, whilst sending off any of ours who retaliate or even go in for a fifty-fifty ball. They can put our manager in the stand every week.
Anyone who doubts it is crazy, and it will happen if we don't get out in front of it.