The crucial moment in the hilarious Trading Places comes when the Duke brothers realise they've been scammed.
Looking across the floor of the Stock Exchange, they see Winthorpe and Valentine selling orange commodities, and their folly in buying up hundreds of them immediately becomes clear; the top secret "crop report" they have in their hands is a fake.
The roof is about to fall in on everything they've built.
They rush for the crowded brokerage floor, filled with excited traders in the flush of new information; their weasly gofer is somewhere in the throng. One of brothers plaintively shouts the words "We've got to get in there and tell him to sell!"
When they find their haples worker, almost dead from exhaustion and stress, they give him the order to "get back in there and sell! Sell!"
And then the bell rings, and their diabolical reign is over.
I think of that scene often when I consider the parlous state of the Ibrox finances, and in particular today as the SPL season has closed out with the media and their supporters celebrating second place as if it were an achievement with the second highest budget in the land and having spent more in the summer than we did.
Things at Ibrox are nowhere near as rosy as the media would have you believe, just as they are nowhere near as dire at Celtic.
How could they be? We're the champions and on the brink of a third consecutive treble.
Those who want to praise them for it can go right ahead; on this blog I write a lot about fundamentals.
And ours are sound. Theirs are not.
They are in dire need of sell, sell, selling.
Season tickets. Merchandise. Souvenir tat.
And yes, even footballers.
In fact, selling a top footballer is essential for them this summer if they are to properly equip themselves for the next campaign.
Anything less leaves a gaping hole in the books.
Look, there is no doubt that the Ibrox board is able to command the loyalty of its fans like few other clubs in Britain. But try as they might, they will never be able to sell enough Broxy Burgers and Worlds Best Sash Wearing Dad mugs to plug a financial gap with Celtic which, in recent years, has grown to mammoth proportions.
We make three times what they do.
That's insurmountable for them.
It translates into real power. The power to buy players. The power to pay big salaries. The power to expand the infrastructure. The power to hire top people at every level. It gives us scope to do things that their club cannot. We are miles in front of them.
The media would have you believe that the gap has closed on the field of play. We've had an exceptionally tough season, when you think about it. There has never been a moment in this campaign when we've felt that the house was secure.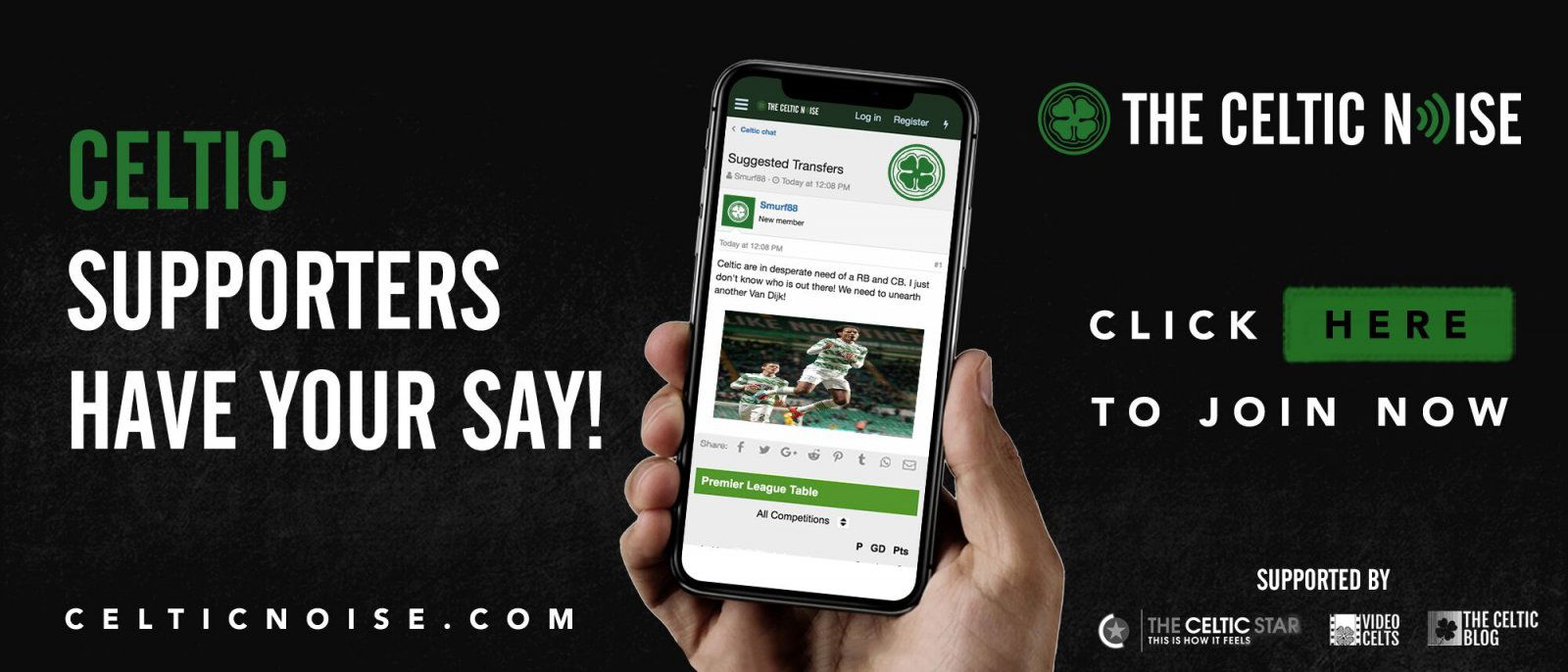 Almost from the first day of pre-season training there were attempts to destabilise us from outside the club … and that was nothing compared to the events of what I call The Summer of No Love when we conspired to shoot ourselves in the foot with a series of calamitous setbacks in the transfer market, which culminated in Rodgers' public spitting of the dummy.
From that moment on, a black cloud hung over us.
Every day there was a fresh report linking the manager to another job. I think all of us dismissed those reports as frivolous nonsense because we all mistakenly believed the manager would have the loyalty to at least finish the campaign; how wrong we were.
Even a League Cup before Christmas didn't disguise the fact that something was off with the team, a lethargy, a lack of consistency, something in the air perhaps.
January was supposed to bring respite, and a chance for the board to make amends.
Did they manage it? In part, but Rodgers wasn't convinced.
Either that or he was working his ticket, looking for things to be offended by so he could justify walking.
It doesn't matter now, we know what he did in February, but before that was the dig at the board over the signing of Shved.
Now listen, the manager should have been consulted over that one, but I believe people inside Parkhead were sufficiently concerned about his loyalty at that point that they'd stopped talking to him about long terms plans.
Scott Brown negotiated his contract without any input from Rodgers at all, as the manager confirmed.
It was obviously not a happy situation.
Neil Lennon's appointment was unable to properly steady the ship, but he has guided it to port nonetheless. But Celtic Park is still not a happy place to be at the moment, and the whole club needs this summer to re-orient itself and get back to doing what it does best; hammering the opposition and driving towards more history and more glory.
When this house stands united, we're pretty near unstoppable and this is what should really scare the Ibrox horde, once they get over the euphoria of winning two major matches – one actually, as Celtic had already secured the title before last weekend – in a season characterised by their own mediocrity.
The truth is, they didn't move forward.
We went backwards.
Yet here we are, on the brink of 3Treble, and yet more history.
So how do they stop us when we're back up and running, and focussed once more?
The answer is that they can't.
All they can do is sell, sell, sell and hope that they make enough money in the doing to actually enhance their squad.
Yet even this strategy is doomed to failure, because the simple fact is that they don't have saleable assets who can command the sort of fees they are looking for and which they need to properly fund the manager's plans.
Whoever is next in the Celtic dugout will certainly be funded.
No new manager will come in without cash to spend, and if it's Lennon – with all the doubts that remain about him – the board is going to have to sweeten the deal by letting him rebuild. Either way, money will be spent this summer as we see the club being put on war footing again.
That ramps up the pressure on the Ibrox board to respond in kind; they cannot allow their club to even look as if it's falling further behind.
They will act because they have no choice. But how?
Where's the cash coming from? Remember, that the mantra over there is not only sell, sell, sell but spend, spend, spend and so far no matter how much they sell the spending is higher still. That's unsustainable, as this site and others keep pointing out.
Right now, their squad is still significantly weaker than ours.
When our players are fully fit, and rested, we are capable going on an extended winning run whereas they are not.
We are capable of competing on multiple fronts whereas they are not.
There is talk in the media of a "will to win" at Ibrox now, but wanting to win and being able to win are different things and our squad has the winner's mentality because we actually have won trophies and titles.
An on form Celtic, with no major additions, is still very likely to be stronger than whatever team they manage to cobble together over the summer, and here's something else; in Morelos, they have found a player perfectly capable of scoring goals in the SPL and there is no guarantee that they can replace him with a player with a similar goals-to-game ratio.
As Phil pointed out today in another excellent piece, Morelos never was the subject of massive bids from China or anywhere else; it take an NUJ member in Ireland to write what the Scottish press seems not to want to, him and the bloggers who all scorned that nonsense when it was published. Phil actually went one better though and spoke to people who know the game over in China, and if they couldn't stand it up then it was a dead duck.
It was Gerrard himself who gave the game away; the club has had one offer for Morelos, the equivalent of £2.6 million.
They would have just about doubled their money.
For all that, and for all I believe Morelos is vastly over-rated – a Colombian Kris Boyd – that talent for putting the ball in the back of the net is clear. He lacks many of the attributes needed to be a top footballer, and his temperament is awful, but he has that in spades. Whatever they sell him for – and they will have to in the coming summer, and they won't get near the kind of money they allegedly want – I think they'll be weaker for it.
And they do not have the luxury of using whatever money they get to spend only on transfers. There are loans which need to paid back, there is cash to set aside for when the season ticket money runs out – and that will happen fast – and more as insurance should they crash out of Europe early, which is not exactly out of the question.
Then there's Ashley, and the ever present threat of his lawyers.
Theirs is a club walking a very thin line. The media would rather not focus on that. But all that's keeping the lights on over there the suspension of disbelief. Since its inception, the Ibrox NewCo has worked on that basis, but it becomes more acute the closer to alleged "success" they become. Perhaps its escaped their notice, but our greatest period has actually coincided with their arrival in our league. Yet still they persist in the fantasy.
At the end of Trading Places, Randolph and Mortimer Duke are penniless.
It is what they deserve for their egocentric bombast and their willingness to do abysmal things for their own kicks.
We've seen the Ibrox operations at the height of their power and swagger, and if you reckon they are graceless in defeat you only have to look at how offensive their conduct was when the previous club was winning everything.
Nobody mourns those days except their fans.
And those days aren't returning to Ibrox, no matter what delusions they feed themselves.