Nobody likes the bearer of bad news and especially not football fans.
Look at how those of an Ibrox persuasion have behaved down through the years whenever we've brought them hard truths.
They've resisted it at every turn, even when it's made their situation worse.
On the day Brendan Rodgers and Celtic appointed Lee Congerton I tried to block out the negativity which was coming from the fans of the club where he'd previously been employed; Sunderland. They were delighted to see him go. The word is no exaggeration.
I hoped they were wrong. I hoped that the club had proved dysfunctional – it certainly looked that way in the Netflix documentary – and that it was all nothing but hot air.
And yet it niggled at me. The longer he was at Celtic Park the more it did.
I think it's fair to say that his time here was not great. It is fair to say, in fact, that his appointment seemed to be a disastrous waste of time, money and effort. I have no idea what Brendan Rodgers saw in him except that they are mates and worked together a couple of times before.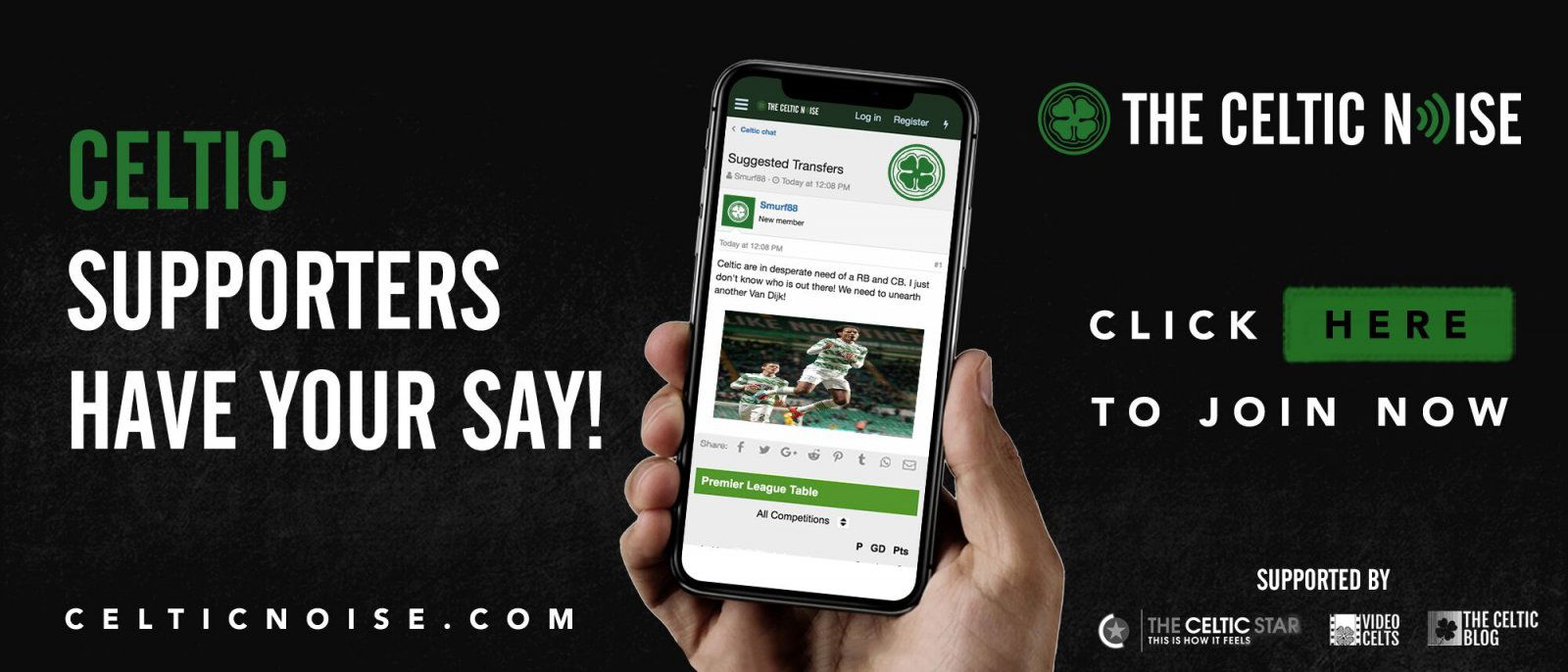 He should not have lasted in post as long as he did.
Key areas of our team have been shamefully neglected during his tenure.
We are facing a complete rebuilding job at the back this summer. The full back positions are especially egregious; we have utterly failed to find decent cover for Tierney and have not properly even started the job of finding a long-term replacement for Mikael Lustig.
Additionally, there has been a clear need to find the next Scott Brown for a while. Instead we have focussed almost all of our attention on attacking midfielders and wide players; this baffles me, and it is troubling that Lennon seems to want to continue in this vein if he gets the gig.
Hopefully, the departure of Congerton will restore some sanity to the process.
If, as many expect, John Park ends up back at Celtic it will be interesting to see what he does next.
I feel that this decision should be left until the next manager is in place. The various bits and pieces of the Celtic backroom team should work as a single organism, and it's no use bringing in someone now when the next guy might not fancy him.
Whatever happens next, this is the end of the Rodgers era.
For better or worse – and this guy leaving is for the better – this departure brings it to a definitive close.