David Moyes does himself no favours at all, and especially in terms of how he's perceived by the Celtic fans.
I said the other day that my view of Lennon has become so negative that Moyes actually started to look good as a candidate.
Thankfully, that has blown over.
As bad as the Lennon option is, I am wholly aware that there are worse possibilities.
Moyes is clearly one of them.
Today on TalkSport he again discussed Celtic and the Scotland job, and his comments were every bit as horrendous as his last few performances in the dugout have been. Sounding desperate, he advertised his availability to anyone who was interested, but made it clear he sees himself as a good bet for a high profile job in Spain, Germany, France or England.
And I have to say, this is about as delusional as it gets.
No top side views Moyes as anything other than toxic. His career path has been downhill all the way since leaving Everton. He has accomplished nothing of note in the game since, and the idea that he was ever going to be a credible candidate for the Celtic job was laughable in the first place.
On top of that, he considers the job beneath him. The clear inference from today's comments is that Celtic, should he ever wind up there, would be very much a C list choice for him, and to be frank we'd simply be waiting for him to jump ship at the first opportunity.
Brendan Rodgers at least pretended loyalty until the first big money offer came along.
Moyes doesn't even give us the courtesy of that.
Brendan was a clear-cut best available option. I don't know a single Celtic fan who would argue the case on Moyes' behalf. He talks a good game, but you can find a lot of managers who do. He rates himself. You won't find many clubs in the top flights he is eyeing as his preferred options who would agree.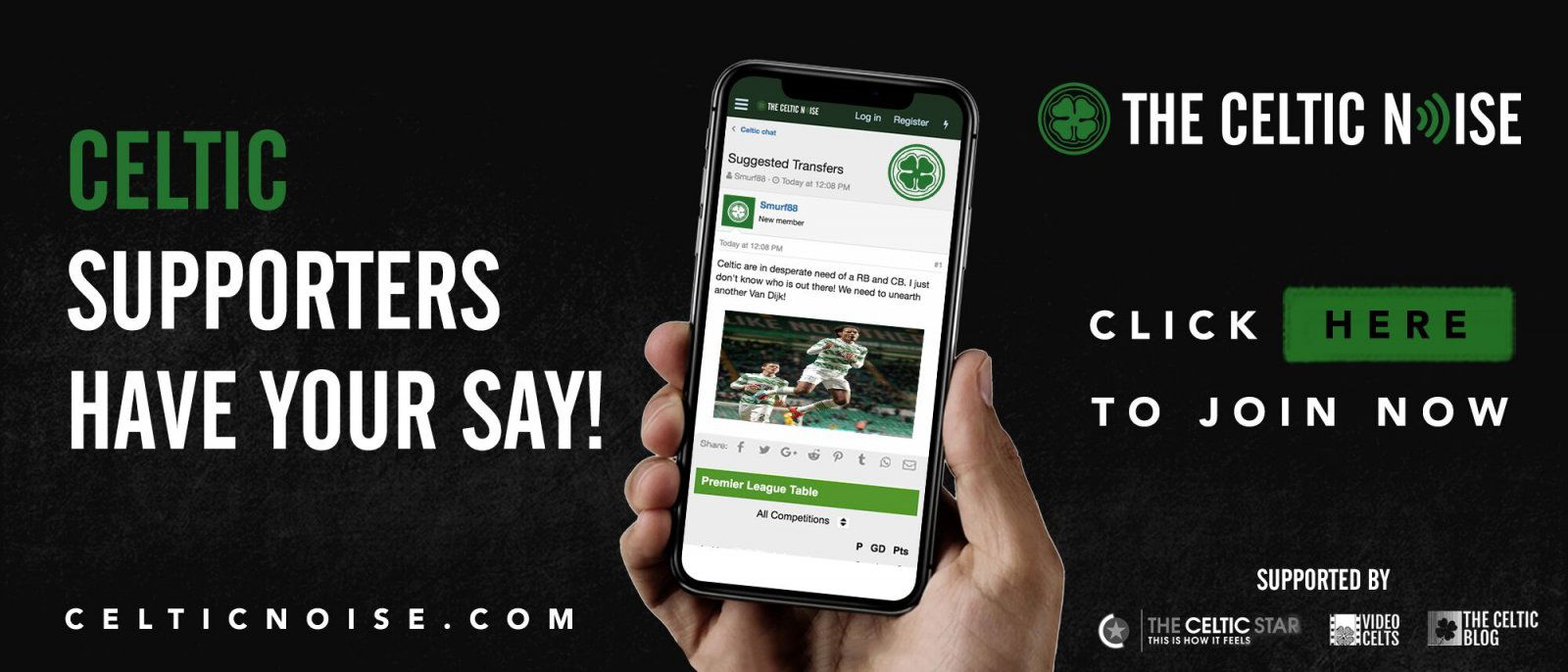 This is why someone like Cocu is a vastly preferable option; he has a history of winning things, of building something. I don't know what Moyes has built in the last few years other than his bank account, swelling with the payoffs from clubs daft enough to put him on big contracts and big money.
"I think I'd be open to whatever's right," he said, and by that he clearly means what's right for him and not necessarily whoever winds up employing him. "The best league to manage in is the English Premier League. I played for Celtic. But I've got to say, if I got a chance to go back and work in Spain again or a chance to work in Germany or Italy I would take those opportunities as well."
This prevarication, this waiting around for a better option, is the hallmark of Moyes down through the years.
He's never spoken about managing Celtic with anything other than reservations of this sort, and once actually said he would be happy to take a job across the city if there was nothing else on the cards. His lack of enthusiasm should, on its own, rule him out even if his car-crash managerial career thus far doesn't do it.
He isn't interested in the Celtic job on its own merits, but simply as another option for him, and a lesser one at that.
I get the fear every time I see him in the stands at Celtic Park.
I don't want him within 100 miles of a job at our club.
And yes, I'd take Lennon first and Lennon is pretty near to the bottom of the list of options.
It's Moyes himself who occupies that spot.