I remember Davie Provan in a Celtic strip.
I remember him for one goal, against Dundee Utd, in a Scottish Cup Final in 1985.
I know, intellectually, that he did more in our club shirt than that but it's what I remember.
I remember more about other players of that time than I do him, but I was about seven or eight then.
I remember him most as a pundit, and I've never been a particular fan of his.
I recall him on Radio Clyde once saying that he didn't join the PFA because it would have meant paying the Labour Party levy. He's a Tory, basically, and the moment he got his job with Sky he started thinking only in terms of the game in England.
Whenever he writes about Scottish football he does it with a disdain bordering on arrogance. It's worse when he writes about Celtic.
Without Celtic, Provan would never have had a career. Big Billy signed him from Kilmarnock. His 200 plus appearances for us culminated in a testimonial where 42,000 fans helped fill his pockets. If he has an ounce of gratitude over it I've certainly heard it expressed.
Provan broke with Celtic at some point. I do not know when.
I just know that he never looked back.
He became a vocal critic, and every now and again he picks a particular player or official at the club to pour his scorn and his spite onto.
He's particularly fascinated with Scott Brown, who he never misses a chance to take a shot at.
This weekend's column, where he held Brown and McNeill up for comparison was absolutely despicable.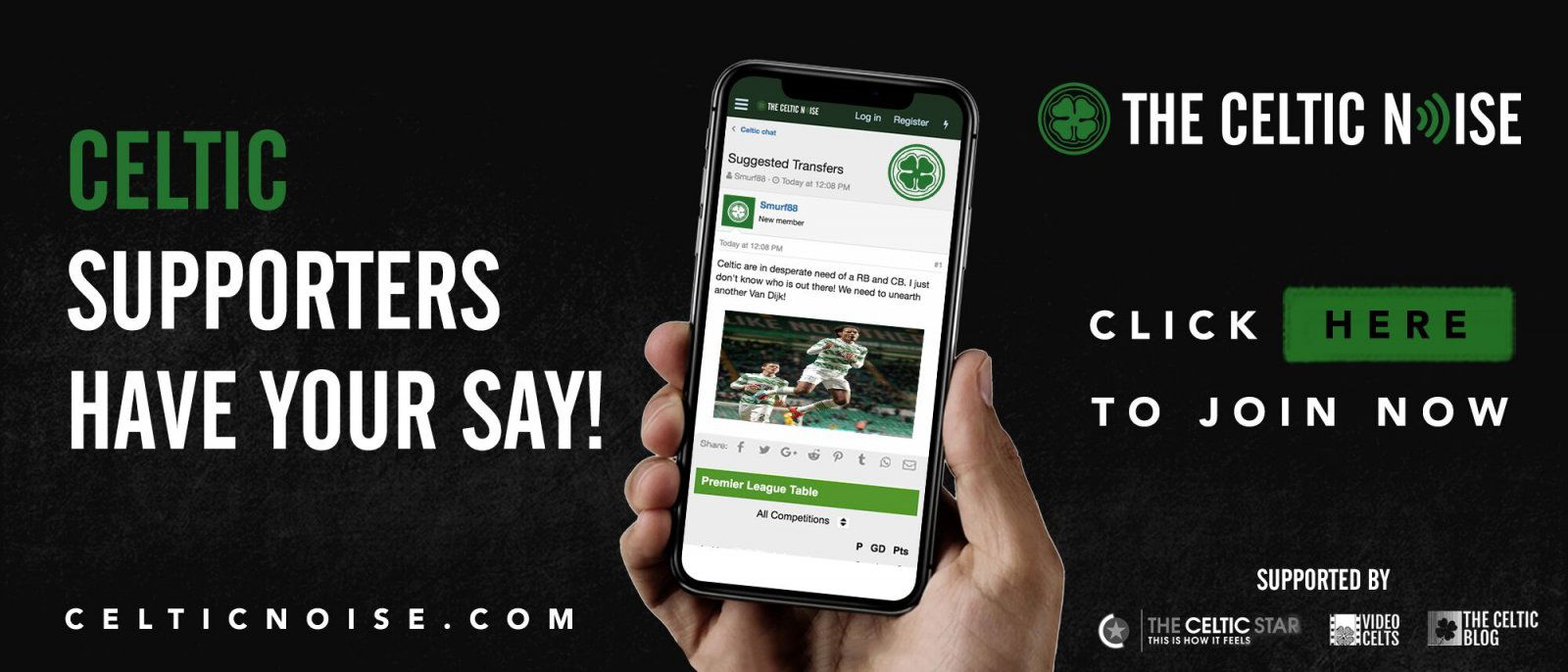 It was as if the great man's passing provided just the opportunity he'd been waiting for, although to give him partial credit he made sure to compare Brown with plenty of the other Celtic greats of the ages too, all of the comparisons unfavourable to the current captain.
It was a personal attack, not a piece of objective journalism.
It's easy to say that this is just another one of the pieces Brown has had to put up with over the years, and that's true.
Other writers – other journos, with their own axes to grind – have written pieces of sheer nonsense about Scott, and especially in the last couple of years.
Remember when Derek Johnstone came unglued on the radio a few months ago over Brown? 
That was something.
But this one was different.
It dripped with spite, for no reason at all.
"If you're Celtic skipper you're supposed to lead by example, but Brown has never lived up to the armband," Provan writes.
It is such a nonsensical statement; Brown personifies what a good captain should be.
"Sure, he broke no rules, but his behaviour was cheap," says this writer, who has become the master of the cheap shot himself.
"Despite the silverware Broony's piled up, he's well down the list of proper Celtic players. Thanks to fawning media coverage, his reputation has always outstripped his ability …" he says in another crudely offensive paragraph. "If Brown isn't among the most gifted Celtic captains, he has to be the luckiest. How many of his predecessors have had it so easy? Certainly not the one we lost last week."
Disgusting. A dig at Brown, hiding behind McNeill.
That is shameful stuff.
For the record, Brown is a Celtic great and there's nothing Provan can write or say that will change that simple fact.
Hey, I'm sorry that this former player no longer gets invited to the annual Christmas Party, but if he didn't criticise our club – and everyone in it – so much then maybe he would, although I doubt it very much. Brown didn't deserve that column.
Not that he will care what some third rate hack thinks.
Brown will go down in history as a club icon, and there really is no doubt about that whatsoever.
Just look at his list of honours, for God's sake.
He has nine league titles, four Scottish Cups and six League Cups, one of them with Hibs.
He has been Player of the Year twice.
He has been in the Team of the Year four times.
And he has 55 caps for Scotland, a nation he has served with distinction in spite of all the venom directed at him here.
Provan's assertion that he has never been tested in this country is absolutely ridiculous and is an insult to Brown and everyone he's played against in that time.
He has been at the top of the game here for the last 15 years.
His loyalty, and commitment, to the club have been exemplary.
It is a bad day when someone like Provan wants to use those things against him. Not that it matters, because Brown will have entire chapters in the books about our modern history, and he does go down as a truly great player and a truly inspirational captain.
"If Brown can stand up long enough, he'll be the man who collects an historic tenth consecutive championship trophy. In the history books there are only names and numbers, no explanations. For Broony, that's just as well," is how Provan closes the piece out, a bitchy send off that would have come across as too much in a trashy tabloid gossip rag.
(He was writing for The Sun, though, so there's not much difference to be fair.)
Brown will go out a Celtic legend, and will have the gratitude of everyone who watched him these past ten plus years.
Davie Provan was a decent enough footballer who but for Celtic the world would never have heard of.
He's also a really bad journalist who but for his latest Scott Brown rant I'd have actually forgotten existed.