James Forrest's Celtic debut was a strange day.
I heard the name and thought "Wait a minute … what?"
It was the first time I'd heard of my namesake; from that day onward I started paying more attention to the youth team, amazed that it had gotten past me that someone with my own name had been coming up through the ranks without me being aware of it.
Over the years, Forrest has divided opinion more than some of the stuff I've written.
He's been in the Celtic first team squad the same length of time I've been doing this as a job. We've both had our ups and downs. Over that time, I've lost count of the number of people who've emailed me asking if we're related … and even if he's me. Or am I him.
On several occasions those emails have come before games in which he's been named in the squad, as if people think I'm sitting in the Celtic dressing room and blogging before games. On one madcap occasion some years back, when Forrest looked to be running down his deal with the club, I got an email from a Russian agent who was trying to tap "me" up.
At the end of that campaign – Ronny's second season – I was convinced that Forrest was one of those players whose time at the club was just about at an end. I wrote a withering verdict about him in which I said that he was useless. I wouldn't have kept him at Celtic Park one minute more.
Thank God I was not the Celtic manager.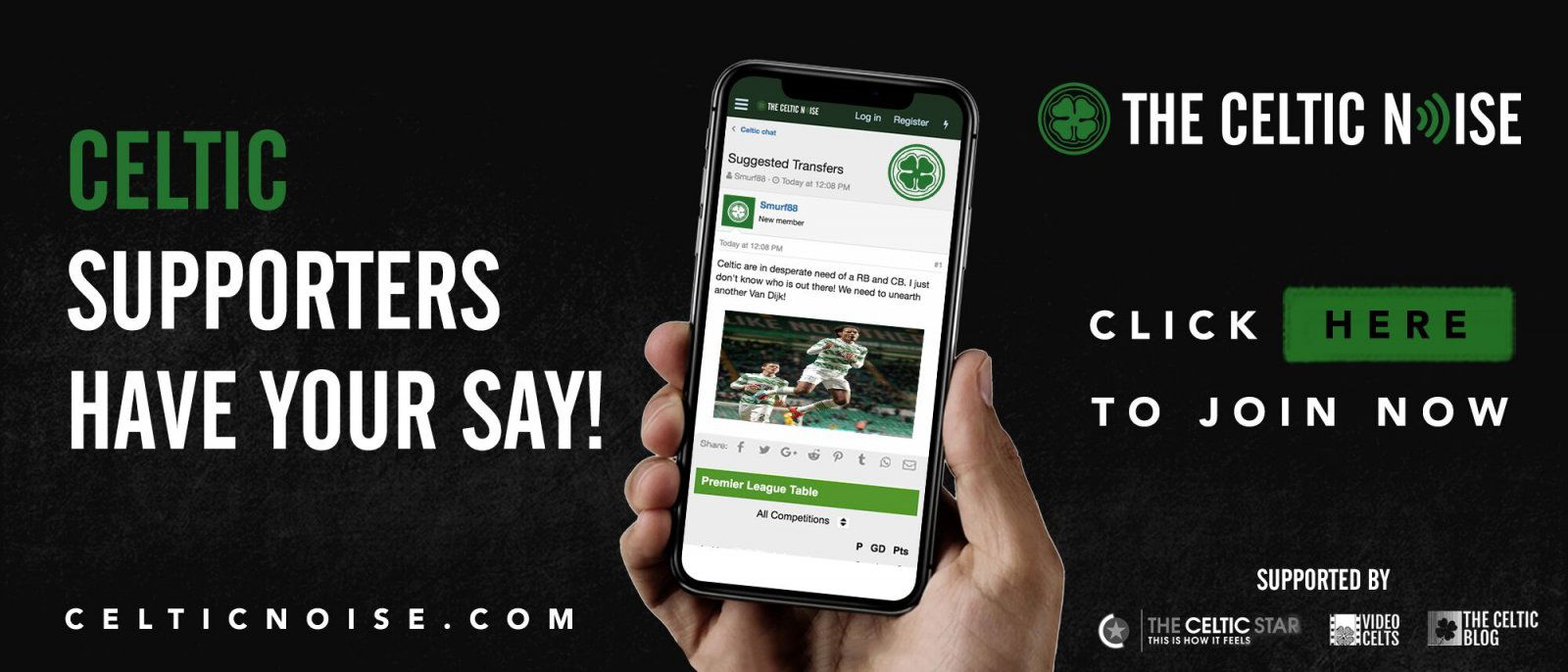 Rodgers found the player who had been there all along. He got something from Forrest that most of us had overlooked. And he ended the contract stand-off when Forrest almost immediately signed a new deal. It was the making of the player.
I know he still divides opinion.
But he has proved himself an integral part of the team.
Next season, with Shved on the books, he will have competition for his place on the right, but Forrest has proved that he can play behind the strikers as well as out wide, and even as a centre forward when that is required of him. So on top of good football he gives us tactical options.
He has just completed the grand slam of the player of the year awards.
I am honestly delighted for him, although once again I've under-rated him as I'd have given it to Callum McGregor instead. But there's no question that he has earned his success. He has knuckled down and worked harder than ever, improving every part of his game.
On top of that, it was good to see Forrest re-iterate his commitment to the club this week, where he said he wants to end his career here. That was unexpected, and welcome. I love to hear that stuff from players at the club. I wish they all felt that way.
There are rumours that he won't be in the cup final squad, but we badly need him especially if Odsonne Edouard remains a doubt. My fingers are crossed for both of them. We need them for that game, but beyond that we need them for the coming years.
I never thought I would write that about Forrest, but here I am.
My namesake has come a long way.