Well, I was surprised last night when the Player of the Year award winner was announced.
I didn't think there was much between James and Callum overall, but I reckoned that if one of them was going to get there it would have been McGregor.
Nevertheless, Forrest deserves this accolade. Because no player in the recent history of the game here has done so well in the face of such huge questions about his ability.
You know what? In saying McGregor deserved to finish higher than him, I'm guilty of it myself.
Three years ago, when we were at the tail end of the Ronny Deila era, I wrote a withering evaluation of my namesake where I called him useless and said the club would not miss him if it terminated his contract and allowed him to leave on a free.
His transformation under Brendan was incredible, absolutely incredible. He has had a storming season, the best of his career by a long, long way. Huge goals in big, big games have helped get us over the line, and kept us on course for 3Treble.
Yet he continues to be hugely underrated in our support.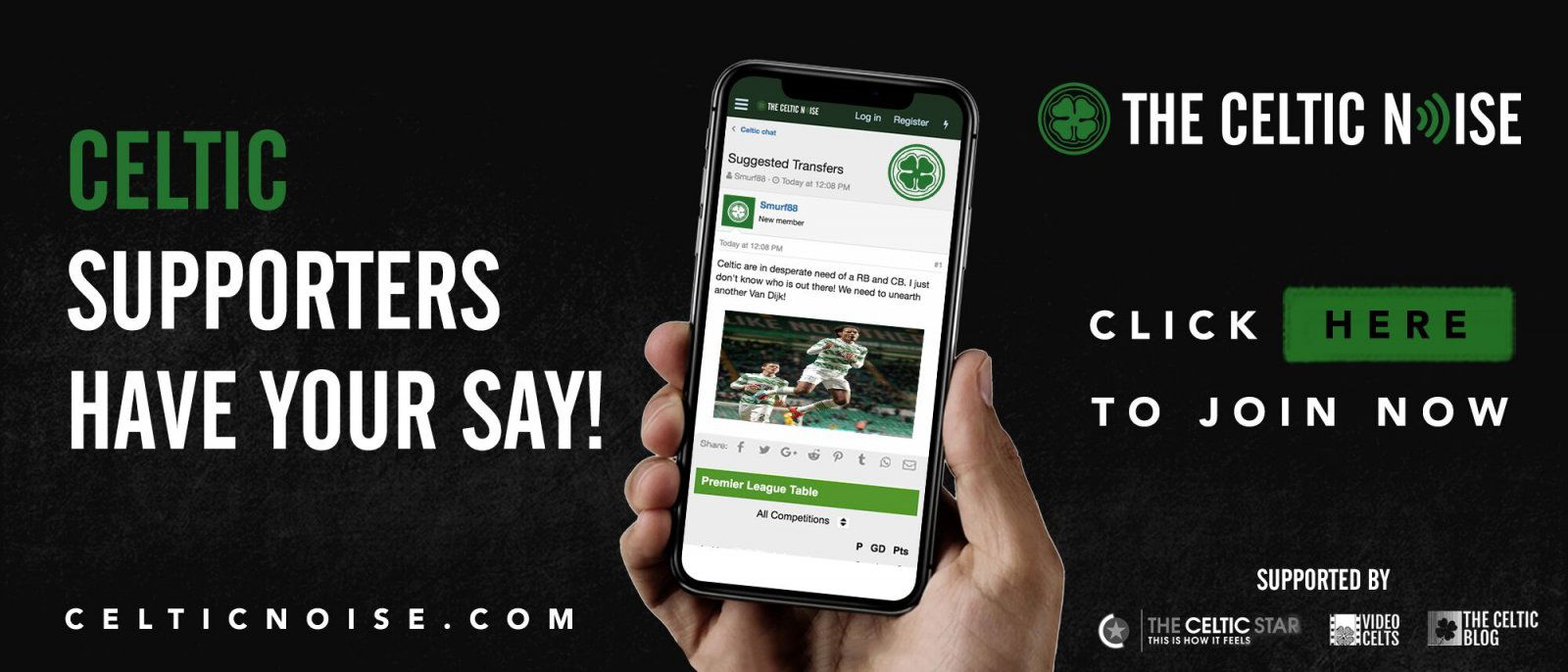 Some of the nonsense that gets directed at him is quite ridiculous when you consider how important he has been in this campaign. Every other club would kill for a player of his quality, and every other club would kill for someone who made such a contribution to the season.
I am pleased for him this morning, and I'm pleased for our club as well.
Because I think it's entirely fitting that one of our players won this award, and it keeps up a run every bit as good as the one the club itself is currently on.
Since 1996, when Paolo Di Canio won the award, only five non-Celtic players have been named Player of the Year.
Think about that; that's a 23 period in which our club has had the best footballer in the country almost every time.
And there was one occasion when a rival player – Fernando Ricksen – actually "shared" the award with John Hartson.
We've won the last six. Since 2004, the year of the shared title, a Celtic player has been deprived of the gong only twice; Steven Davis won it in 2009 and Michael Higdon of Motherwell won it in 2012. The last 15 years has seen us win this award 13 times.
On ten of those occasions, the recipient has also either won the PFA award or the young player award.
In addition, only two players has ever won the award twice; Scott Brown and Henrik Larsson.
It is phenomenal, and it shows the total superiority we've enjoyed in that timeframe. Yes, we've lost titles in that spell, but the best footballers in the country have strutted their stuff at Celtic Park all the way down the line. We have been truly blessed.
And this run looks as if it could go on a while longer yet.
Ajer could have been nominated this season, and will almost certainly be in the running next time.
Callum can think himself unlucky in this campaign, but he'll be a contender in the next one.
Kieran will always be there or thereabouts, and you can never rule out Scott or one of the strikers.
The answer from Ibrox has been to sign some SPL footballers on frees and give a permanent deal to Steven Davis, more than ten years after he was past his best. The total lack of a game-changing signing over there – or the likelihood of one – and the totality of our supremacy leaves you in little doubt that we'll be dominating this award, like the league, for years to come.
Congratulations to my namesake on his award.
He definitely earned it and all the plaudits which will hopefully go with it.
He's been sensational this season.