When I wrote my Scott McKenna piece earlier in the week, one of the first responses I got to it was from a Celtic fan on Twitter who said he couldn't believe that I rated McKenna more highly than young Turnbull at Motherwell. He wasn't the only one.
Some wondered why Turnbull hadn't even got a mention in the piece.
Did I ignore the player?
It wasn't that I ignored him, it's that the article was about McKenna, who I think is the outstanding Scottish born player in the league not already at Celtic Park. But there is no question about Turnbull's talent. He is a first-rate young footballer, a really good prospect who we could do worse than to go for whilst he's still available at a fee we can afford.
Is Turnbull a "project player" of the sort I warned about an over-reliance on yesterday?
The answer is yes, of course he is, but first up, he's a Lennon target and he's a Scottish player, someone we've watched carefully, someone we know.
Celtic will always have a core of good Scottish players at the heart of the team; indeed, European competition registration rules make it a necessity.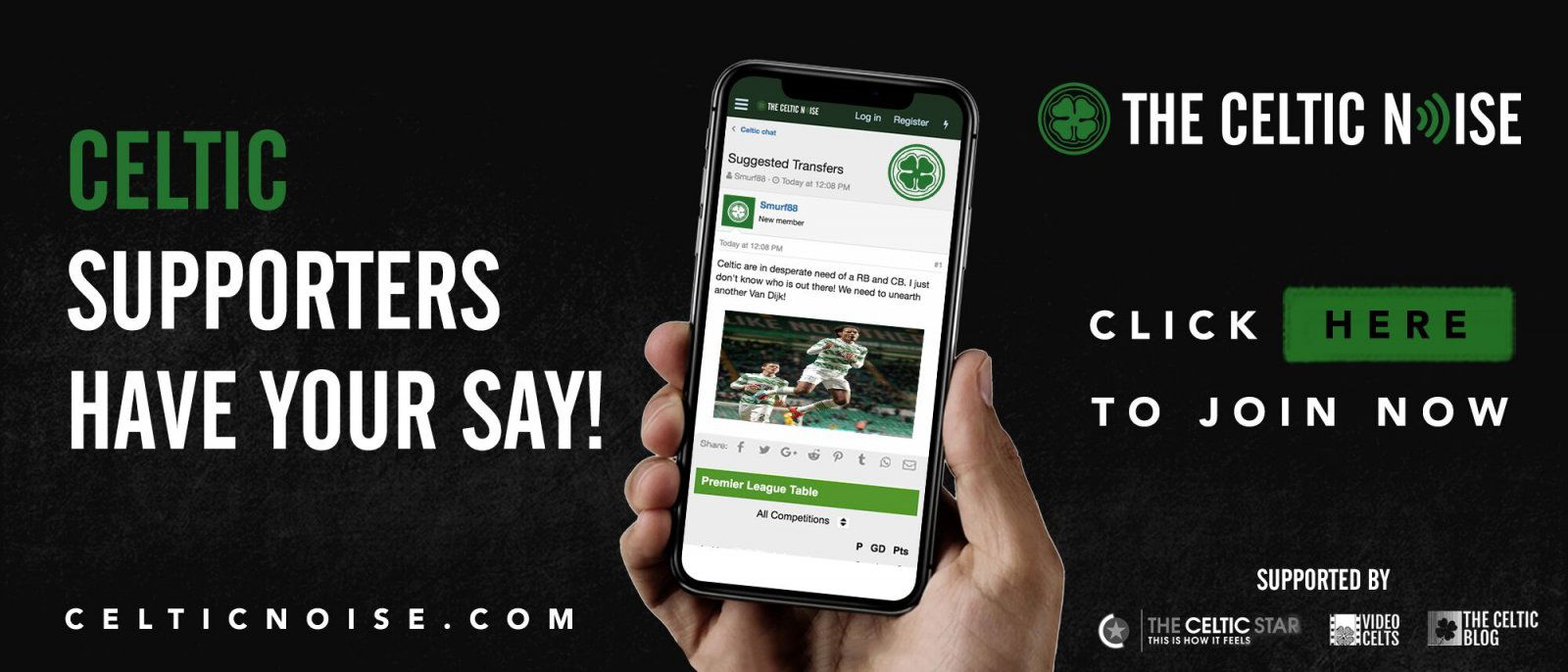 When I heard last night we were considering a punt on Turnbull, I hoped that when we made the first offer it would not be insulting to Motherwell. Even I know that £1.2 million for him is a joke and if we make an offer in that general ballpark then we're doing the John McGinn thing all over again.
We have Lawwell counting pennies instead of doing the necessary, which is to go out and get what the manager needs without preamble, without delay.
Let me repeat; I do not blame the club – not entirely – for what happened with John McGinn.
But when Rod Petrie tries to paint us as the villains of the piece he gets away with it because Peter Lawwell played the role to absolute perfection with a series of offers which were insulting to both Hibs and to John McGinn himself.
Lawwell's absolute faith in his own ability to play hardball was a gross overestimation of his abilities, and that pattern was repeated across a summer window which was such a travesty Brendan Rodgers went into a public strop over it.
The club has to get real here, and deliver big on this window.
We are supposed to be going out and signing first-team capable players here … neither Turnbull nor Joe Aribo of Charlton, who's the other name in the press today, are going to significantly enhance our team and get into the side ahead of the players who are there.
But Turnbull at least is a domiciled player who will grow into the role over a number of years.
But let's be clear; this is not what was promised and they're going to have to do significantly better than these guys if they are going to win us over.
Above all else, the club has to deliver on the manager's targets.
If we make an official bid for Turnbull and it gets rejected and we end up sucked into the same type of to-and-fro we were last year over John McGinn, and for the sake of a few hundred grand, then Lawwell is going to have to answer this time.
No more of this Celtic. No more.