It is difficult being on the outside of the Premiership, looking in, at times. It is especially hard when teams who never accomplished anything in the game like what we have can come and unsettle your best footballers by virtue of having more money.
It's our close proximity to the EPL that makes this especially hard, that and the knowledge that anyone in Scotland who buys a Sports package is, in effect, funding the madness south of the border at the expense of our own game. Football in England wasn't made by Sky. It was made crazy by them though, and our game wasn't impoverished by that … it was just made to look that way to fans at Bournemouth and Wigan and Brighton and West Brom.
It's to West Brom that our scouts turned earlier in the season, to watch their young midfielder Rekeem Harper.
West Brom's time in the EPL made them arrogant and that hasn't changed.
They are still awash in the money that league takes for granted.
It tickles me that their young midfielder is considering Scotland.
We've given him the guided tour of Parkhead.
We've presumably told him that a new manager is coming in and that the club is heading in a positive direction.
We've presumably offered him a good financial package to come and play here.
We've probably got everything done except get his signature on a piece of paper.
The kid has a big decision to make, and I'll be surprised if he's made it already, so I am not counting my chickens yet and I won't until he signs on the dotted line and sits with the manager at his official unveiling. (The player's, not the manager's although it would be a good bit of theatre to announce both on the same day.)
But it does look as if he's considering us.
There are West Brom fans who would see him go just about anywhere else.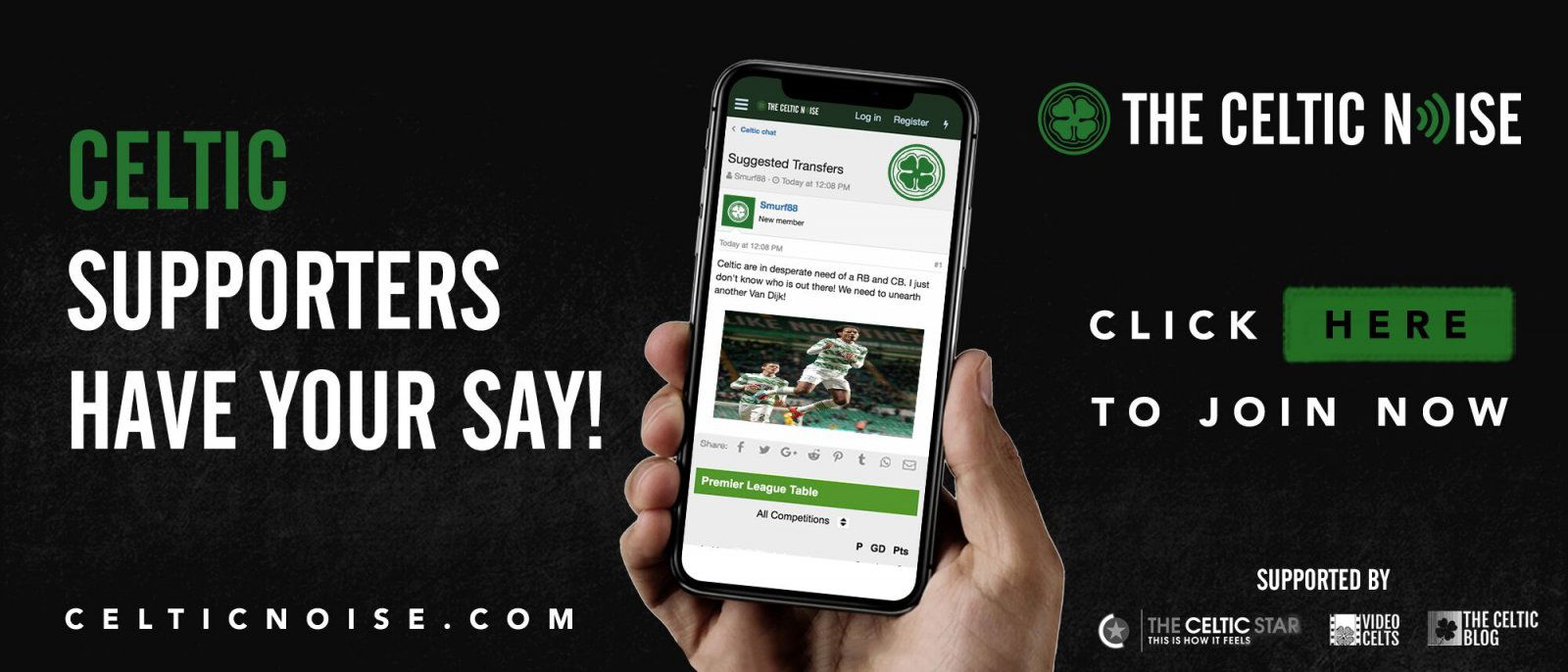 This is because should he sign for Celtic there will be no chance of a transfer fee far less a sell-on clause.
Instead they will get the standard international development fee compensation package … about £230,000.
Whereas if he stays in England and goes for even a nominal fee they have a shot at earning some good money for him not too far down the line.
To me, this is all the more reason to be happy if the deal gets done.
It will be a small measure of justice for the players we and other Scottish clubs have lost on the cheap.
And yes, I say on the cheap although we got reasonably good money for Ki, for Forster, for Wanyama and for Van Dijk, all of whom we sold on to English clubs. And we got good money for Dembele, having nicked him from Fulham in similar circumstances to this.
But compared to prices in England, we were ripped off for every single one of those deals, and although this will not make up for that it will be something to snigger over a little, a deal where a club down there feels like it has been hard done by.
It's one of the ways in which we've used the invisible border to our advantage, and to see that some West Brom fans are upset about it online is actually kind of funny considering the way they all look down on Scottish football.
I am not laughing … yet. But I hope to be.