I am ever wary of crazy stories popping up, and the one about Jose Mourinho having an offer on the table from Celtic is one of the craziest I've ever heard.
And yet, it's not.
It is an interesting tale, one that has been doing the rounds on the net for a few weeks. I hear that there's also an offer on the table for Rafa Benitez, and perhaps Dutchman Philip Cocu, but I would be surprised if Mourinho really was on the shortlist.
There are those who claim that such a move would never materialise. There are those who will claim that it would be a flight of fancy. But it's not, and the idea is not as crazy as it sounds. Mourinho might even be tempted. He has a reputation to rebuild after all.
Celtic is a good place to rebuild a rep. It is a good place to re-establish a legend. And Mourinho has such a giant ego that he would fit right in with the idea of being around for ten in a row. He's also a big admirer of Celtic, and that too makes this interesting.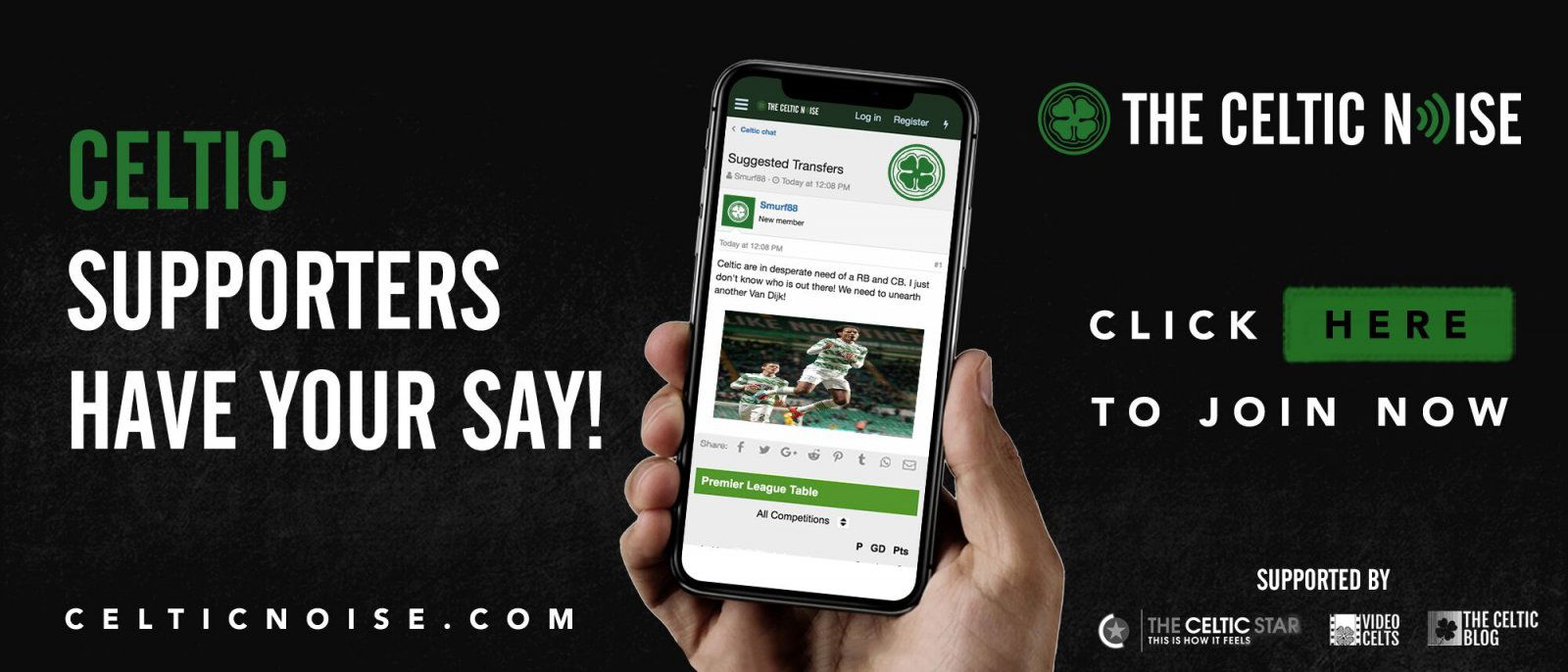 The Record says that a "high level source" at Celtic Park has denied the story; well, of course. This is clearly the kind of thing that is not supposed to be known whilst negotiations are in progress, and especially the day after Neil Lennon secures a title. It is a bad time for leaked info such as this, although I entirely welcome any story which suggests we're aiming high.
And really, do you get any higher than this?
I am already laughing over some people online saying they wouldn't want him.
Some of them are the same folk who do want Lennon; on what planet do they live that they'd take a guy sacked from Hibs but not a manager who's won titles in four countries and European competitions with four clubs? I mean, my God.
Mourinho is not just out of the top drawer, he is the walking and talking manifestation of the top drawer.
He is the top drawer made flesh.
Honestly, I don't expect it to happen. Even if the story is accurate –and I believe the broad strokes of it, I mean where else do you go after Brendan but up? – it remains a real shot in the dark. But it's a no miss, a no brainer move, the kind of deal that, if accepted, would raise our club profile through the roof and make us the talk of the European press.
It would be the statement of intent to end them all.
And of course, it would put nine in a row in the bag and leave us on the brink of ten. There is little doubt that Mourinho would dominate the game here. There is no doubt that he would chew up the pretender over at Ibrox inside of one press conference.