When I wrote yesterday about the Player of the Year shortlist I was not surprised to see the four names on it.
When I saw the Young Player shortlist I was shocked.
One Ibrox player (Kent, who's on the top list as well), one soon to be Ibrox player who's played just over a dozen games, Lewis Ferguson, related to an ex-Ibrox player (although he's a good nominee) and David Turnbull of Motherwell (their second player on the list, after Hastie.)
The list itself wasn't really the issue.
The issue was who wasn't on it, a player who thoroughly deserved to be and against who's inclusion no-one would have put up a fight.
Our own Kristoffer Ajer, who's rise and rise and rise has been as dramatic as it was apparently easy to ignore.
There is a feeling here that Ajer's being left off it was a deliberate snub, because had he been on it there's no way he wouldn't have won it and Celtic players have dominated these awards for too long in the eyes of some.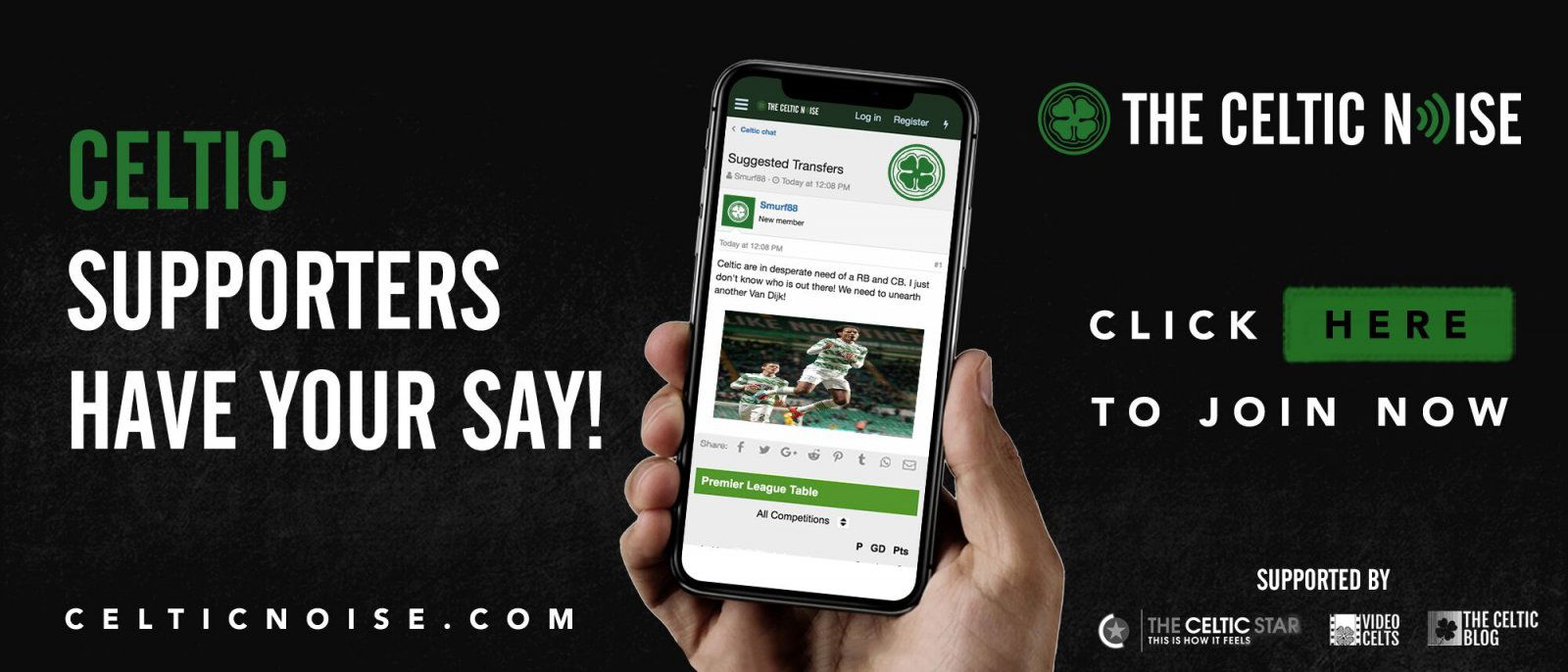 That's why yesterday I said I didn't care whether McGregor formally got the nod because everyone knows he's Scotland's player of the year.
Equally, there is simply no way anyone but Ajer deserves the young player gong.
No harm to Turnbull or to Ferguson; both are excellent footballers and have turned in a real shift this season, with big performances in big games.
But none of them is going to win a treble, none of them has been a lynchpin of big European displays, none of them has had to withstand the pressures and the complications of being at a club like Celtic.
Kris Ajer has played 44 times for Celtic this season, across all competitions.
He has played in Champions League qualifiers, Europa League qualifiers, Europa League Group games, Scottish Cup matches, League Cup matches including the final and 25 games in the league.
In 33 league games – most of them with him in the team – we've conceded a mere 17 goals. Ajer has been at the heart of that success, and that he's been ignored in the running here is frankly embarrassing to those who put together the list.
There are those who think Odsonne Edouard deserved to be included as well; as Scotland's best striker it's a travesty he hasn't been.
But Ajer's absence is pretty shocking, because he has been one of the unsung heroes of Celtic's campaign and the very least he deserved was a place in the final four.
It is an insult to this kid that he was overlooked like this.
But there is a silver lining; Ajer has become such a mainstay in our side, and his performances in the past few months have been so excellent that he's certain to be on the list for Player of the Year in the next campaign.
And you know what? I wouldn't bet against him even if I expect three of his fellow Celt's to be competing with him for the gong.