The last time he was at Celtic, Gary Hooper got out in a Hell of a hurry.
We got three years out of him.
Is it our fault that it ended as we thought it would?
Without English caps? Without there being a sniff of another trophy in his career?
Gary Hooper scored goals for Celtic.
When he was in his 20's.
He's 31 now, on the downslope.
And yet, according to one hack Lennon wants to sign him if he gets the job.
To throw him a lifeline, at this stage in his career, with cash and new honours … what are we running here?
A football club with charitable aims or a charity that has its own football club?
We have two better strikers currently in the squad, and he plays a similar game to them both.
When Lennon said the priority was to sign another striker, this backward step was not what folk had in mind.
I think most of us thought we'd be looking at a target man type player, a physical presence who could play alongside our record signing Odsonne Edouard.
With a fully fit Edouard and Griffiths, would this guy even get a game?
He'd be a squad player at best.
Don't we have enough of those already?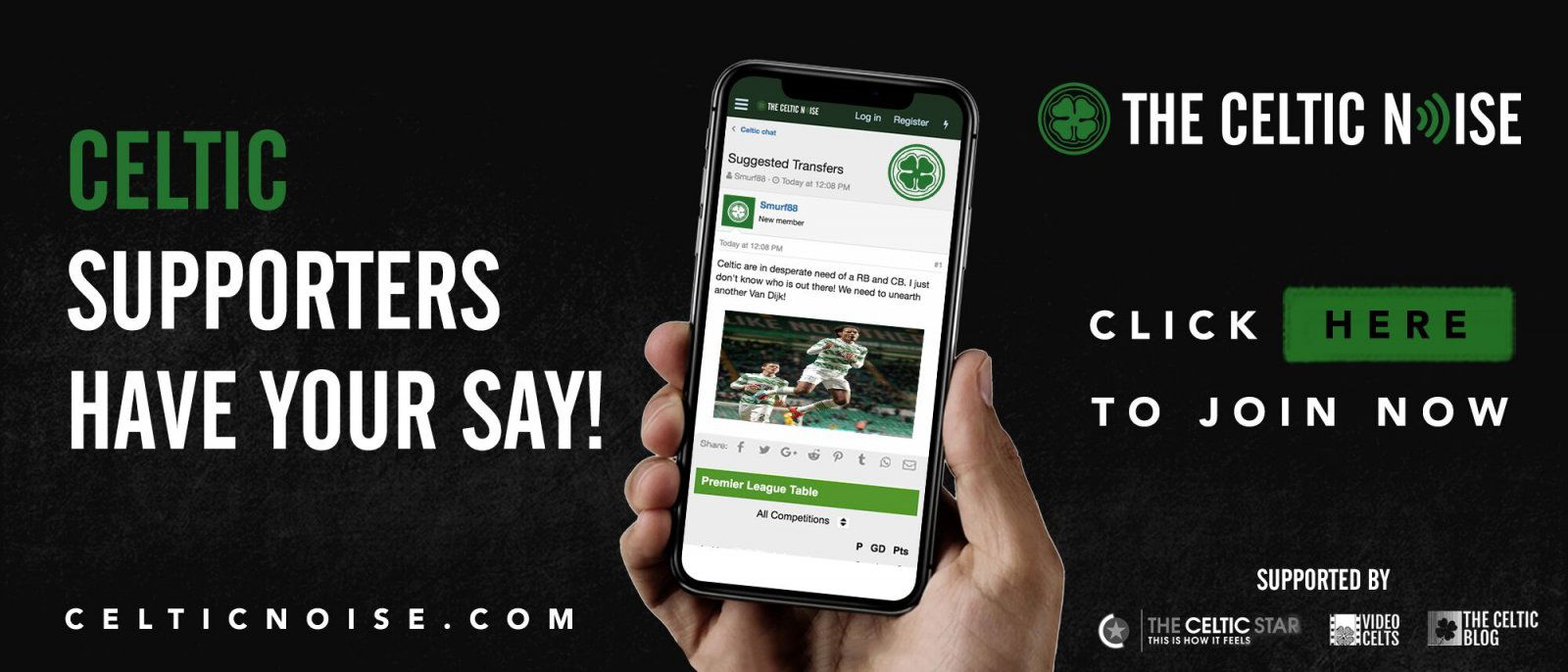 This would be an Ibrox level signing.
Which is why I absolutely do not believe that we're even contemplating it.
It is so clearly an awful idea, in spite of the reactions of a handful of easily excited folk on Twitter.
But I could be wrong.
If I am, and this really is the type of signing Lennon wants to make to take us forward then you can add it to the list of reasons why I don't want him in the job.
Why would we ever consider going backwards like this?
Although if Lennon is manager it would be a clear sign that we're headed in that general direction anyway.
Even those who would defend that appointment, but still hope to see some inspirational steps towards securing ten, could forget it at the point Gary Hooper posed again in a Celtic shirt.
None of this is because Hooper is a bad player, although few footballers generally improve with age once they hit 31.
It's because it is would be so obviously, clearly, uninspired, cheap and lacking in the slightest imagination or ambition. It embraces mediocrity and short term thinking, and ten in a row is not in itself a destination, it's merely another landmark along the way.
The day we start re-signing 30 something ex-players just to get over that line we've taken all leave of our senses and we're relegated to thinking the way they do across the city. This would be our version of Jermaine Defoe and if it's true, I see no reason why we're not kicking down Sunderland's door for Aiden McGeady as well.
Roll the clock right back and embrace the full horror of our retreat from the standards we've set in the last two seasons.
As I said, I don't believe this story for a minute, but it's important to register an objection to it all the same, and to call it what it would be.
It appears to have no grounding in reality, other than that Hooper has been released by Sheffield Wednesday on a free and Lennon is looking for a forward.
It just stinks of a lazy hack putting two and two together and making five.
Or maybe I'm just hoping that it does.
The signs are worrying enough with the news that Izzaguire has been offered a one-year extension; he doesn't look like he'll sign it, but there goes any hope that we're taking rebuilding the defence seriously. We can probably count on Lustig getting an extension as well.
Aaah well, that'll save some money on a crucial area of the club that's been crying out for strengthening for years now.
If there is logic to some of this, frankly I'm not seeing it.
If this is Lennon's idea of laying the foundations for next season – and the team he wants to "build around" our 33 year old captain – it's not promising.
In fact, it's terrifying.