There are two kinds of pressure you can put a young player under.
You can hype him above and beyond what he's capable of, or you can write him off before he's had a chance to develop.
Either can wreck a footballer's career before it's even started.
To become a professional in football requires more than just talent.
It requires the right mind-set, and kids with all the gifts at their feet get blown out all the time because they can't adjust to the requirements the game places on them. Living right. Eating right. Disciplining yourself for life as an athlete. Being prepared to be in the public eye.
The incredible wealth sloshing around the game only makes it worse.
I wrote earlier about Leigh Griffiths and the internet rumour factory which has been busily churning out all manner of nonsense about him. Leigh is a shining example of how the pressure that's attendant to football can have an adverse effect, and he's been at the sharp end of the game for more than ten years.
Imagine how it can impact on someone in his teens.
I have been worried for a wee while about the adulation being poured on Karamoko Dembele; you just hope this kid is surrounded by people who can keep his feet on the ground.
I was worried because I knew there would be people who would leap on him if he didn't go through a cycle of exponential improvement, where his talent just kept growing and growing and growing, in a way that was visible and impossible to ignore.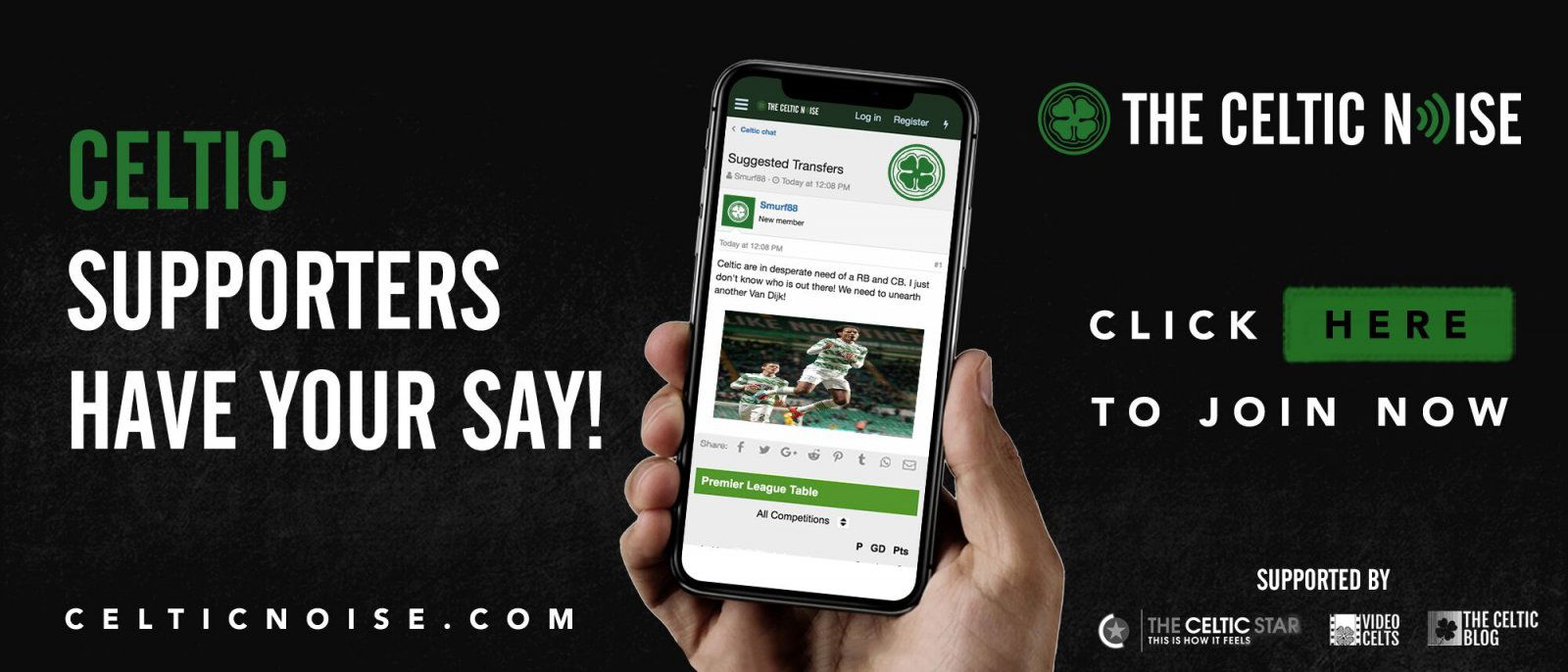 Today Jackie McNamara did exactly that, with crass remarks that are ridiculous as they are ignorant.
To suggest that clubs might no longer be interested in Dembele before he's even featured in a single first team game, when the kid has only just signed his first professional contract, is idiotic at best and does nothing to help the player or those trying to mould him, and although I personally would be pleased if other clubs dropped the idea entirely and let him become a Celtic great, this still raises my hackles big time.
Honestly, I cannot understand what goes through people's minds at times.
How does McNamara reckon those kind of comments will be received at Lennoxtown?
His assertion that because Dembele is small in stature he might not make it is the kind of backward facing garbage that consistently holds back football in this country, and in other countries too if I'm being honest.
Even respected professional journalists are writing this kind of stuff now; one who I admire greatly said that Barcelona's fall from grace reflected the end of a footballing era. Jonathon Wilson is a superb writer, but I profoundly disagree with what he said the other day;
"The tyranny of the pass, inspired by Guardiola at Barça, is over and football has returned to a more hybrid form, one in which technique needs to be matched by physique."
It is an ideology which has been found wanting time and time and time again, as is his notion that "when all else is roughly equal, the more powerful team will usually win and the Premier League now is the home of power."
One good year in Europe in the last decade – and this has been an exceptional year for English clubs, even I have to admit that, however grudgingly – does not equate to a turning of the tide.
Had Ajax kept their discipline Spurs would have been out last night and had Barcelona's own Dembele stuck his late chance away in the first leg against Liverpool they'd have been gone too. The ritual humiliation of English clubs at the hands of more technically gifted opponents has been the hallmark of the biggest tournament in the world for many a year now.
By McNamara's reckoning, some of the most gifted players in the history of the game would have been jettisoned by British clubs because of their size.
And the amazing thing is that this is, in fact, an idea that many teams do subscribe to.
In one sense he's correct that some clubs will not fancy young Dembele because he's not a hulking brute … but in the most obvious sense that just proves that this kind of colossal ignorance is more widespread than it should be.
The best footballer on the planet right now – and the best who's ever played the game – is small in stature.
At 5'7 Messi is four inches taller than Dembele is right now … but then Messi is a grown man and Dembele has just turned 16.
He's nowhere remotely close to being as good a footballer as he can be, and although he might not get much taller (about two more inches at best between 16 and 18) he will grow stronger and more capable of holding off much bigger players.
Let me put it this way, if he hits 5'5 then he's the same height as the other diminutive Argentine genius Diego Maradona was.
The shortest player currently playing in the EPL is a Scott; it's ex Aberdeen winger Ryan Fraser, who's 5'4 and is currently linked with all three of the London giants.
McNamara's comments make it plain that he'd never have given this kid a look-in.
His development has been extraordinary in the last few years – at 25 now, he has more than 200 games in his senior career, with almost 100 of them in the Premiership.
One of the finest footballers on the planet is the same height; Lorenzo Insigne of Napoli.
He's the current club captain.
His low centre of gravity makes him a real handful for defenders … and guess what?
He's been linked with a move to Chelsea and Liverpool, who last time I checked were in the EPL.
I could go on. There's Sebastian Giovinco, formerly of the Juventus youth academy, who's now at Toronto in the MLS.
He's still 28. His form there has been absolutely incredible, with over 50 goals in less than 100 appearances.
And he keeps getting better and better.
Indeed, players who are small in stature are often spoken of as being more technically skilled than taller players anyway, and part of that is their height actually forces them to improve that aspect of their game because they know that the ranks of coaches are filled to the brim with ignorant yahoos who put physicality before skill with the ball.
This is the kind of thing that infuriates me; an ex Celtic player talking the worst kind of crap about someone currently at the club, and a kid at that, a kid who doesn't need any more pressure on him.
I am astounded at this intervention, I really am, especially as I've always held Jackie McNamara in high regard.
I really cannot imagine what he was thinking here.
No harm to him, but I trust the Celtic coaches on this one … they have a good track record, and unlike McNamara they watch this kid every day.