The Celtic Family has two kinds of people in it. There are those who believe Lennon is the right man and those who think we could have done better.
All are united today in a common goal; getting behind him as we go forward.
In my view, both views are equally worthy of debate, because both have merit to them.
Everyone knows where I stand on the matter, but I acknowledge wholeheartedly that there are good reasons for appointing Lennon, good arguments in his favour.
All the way through the debate over whether he should get it, I was proud that the best argument I read for giving it to him was published on this site, written by the esteemed journalist and commentator Kevin McKenna.
I have had a good laugh over the last three months at people accusing me of having "an agenda" against Neil Lennon; if that were true that article would never have gone up in the first place, because it does its job very well.
Its case is powerful and based on solid reasons, although it is also passionate and emotional. Its argument is strong.
Kevin is incapable of writing any other kind of piece.
His brilliant, and cogent, case for Lennon was so right on the nose that I would not hesitate to refer people to it if they have any fears about Lennon winning us the title.
I've never worried about that; I believe he is a better manager than Gerrard – and by a considerable distance – and for the purposes of the next two years that's all he has to be.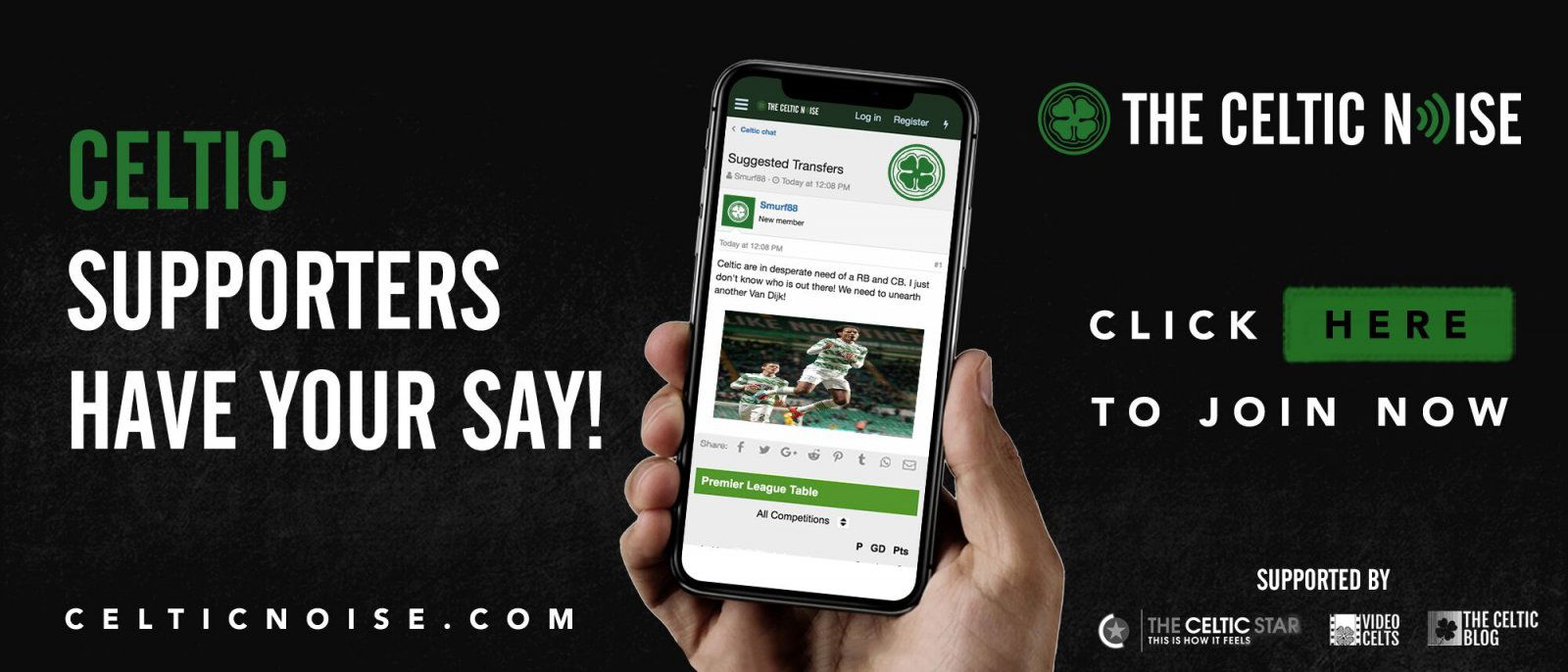 Amongst the critics of the decision, there are people who think the club has opted for the cheap option.
I have never believed that either.
Neil Lennon may well turn out to be the most expensive option there was, because to put it bluntly both those who wanted Neil to get it and those who did not now expect the board to deliver big time.
Those of us who have doubts need to be reassured that this is not the board taking the easy route.
Those who had faith in Neil Lennon right from the start and who consider him a favourite son of the club and a hero will simply not stand for his being let down.
The way I see it, the club has no choice at all.
Neil Lennon has to be backed, and there is not a single Celtic fan who would argue with that assertion.
Unlike the members of the board, who apparently spent three months sitting around and crossing their fingers and hoping he didn't leave them with a mammoth problem to solve, he has been busy. He has made plans. He has scouted players. He has compiled his lists.
He, better than any other person, knows what it will take to put his ideas into effect.
Neil Lennon knows Celtic; it is one of the strongest parts of the case in his favour.
His plans will not be fanciful ones built on us spending crazy money.
They will be modest by the standards of modern football.
In short, they will be realistic.
I don't know all of what Brendan Rodgers had planned for the summer window at the start of the campaign which has just ended; most people agree he had targeted a minimum of three key signings. One was a right back, and would have been expensive, one was a central defender who would have cost £4 million, and the third was John McGinn.
Not one of those signings was delivered, and nor were his alternates.
This led to the manager's ill-judged, and wholly unprofessional, outburst in front of the press before the AEK Athens home qualifier in the Champions League. He should have kept those frustrations in house, but as true as that is those frustrations were perfectly understandable and legitimate.
If the board do the same thing to Lennon the anger amongst the supporters will be off the charts. Nobody should think either that Neil remaining silent would keep the scrutiny at bay. Celtic fans know exactly what failure to properly support a manager looks like.
We've seen it too many times not to recognise it.
Lennon is the last guy the board wants to hang out to dry, the last guy they want to fail to get behind.
If you took a popularity poll of the upper management right now I reckon he'd outperform the board by a factor of three or four to one. Rodgers would have too; the difference is, the manner of Rodgers' exit spared the board from the scrutiny they deserved there.
The manager is the most important person at the football club.
I know that there are people inside Celtic Park who chafe at not getting the love; that's just too damned bad. Directors don't get statues outside the ground, and that must sting a wee bit for some of them, but fans don't get statues either and they give everything and they never ask for a transfer.
There are gaping holes all over this squad, and they are there because for the last couple of years our club has fumbled about with short term loans, low-impact signings like Mulumbu and others, and project players, some of whom the manager hadn't even heard of. The departure of Brendan Rodgers does not give those inside the walls permission to take over football operations for themselves; that's what they hired Lennon for, and he must get to run the show.
And they must back him unfailingly, and in a way they never backed Rodgers.
That failure has finally come back on them.
Those chickens have come home to roost.
If Lawwell and the board balk at spending real money, they should consider how un-necessary it would have been if they'd done this job in stages, properly, instead of leaving it all to now.
Anything less than their best this time, anything less than complete support for Lennon, and the fans will know it.
If we see this guy being left out on a limb a hard rain is gonna fall.