From the minute the newspapers broke the story about Scott Sinclair's "four year deal" being a three year deal with a one extension option there was no doubt in my mind that we would exercise it. The idea that we would allow Sinclair to leave this summer, either for free or for some nominal sum, was absolutely ridiculous.
I cannot believe that anyone thought it would happen.
Scott Sinclair blows hot and cold.
But when he's hot there is not a player in Scotland to touch him for his ability cutting into the box to score goals.
When he is on form he is a first pick, and even when he's not he can still contribute as well as any player in the team.
Scott Sinclair has 17 goals and 4 assists this season, in a campaign where people agree he's been decidedly underwhelming. Think what this guy can do if we bring in a manager who, as Brendan did, gets his head up and plays him to his strengths.
It's impossible to believe we couldn't get another top class campaign out of him.
If he can play such a clear role in our squad in an off-season like this, think what he can do for us in full flight. This is his third season at the club. His stats are superb. He has 60 goals in 163 games; if he stays beyond next season he could well be on the brink of the 100 goals club.
That is phenomenal, and some credit to him as a footballer.
In the first campaign here he was Player of the Year. In the second he was our top scorer. His contribution in this one has been to score as many times as our player of the year contender James Forrest. All in all, it's not a bad return on what we paid for him.
To get similar – a midfielder capable of that scoring record – it would cost us an arm and a leg and so the decision to retain him was an absolute no-brainer.
Turning down £2 million from Middlesbrough seems like the easiest we could make.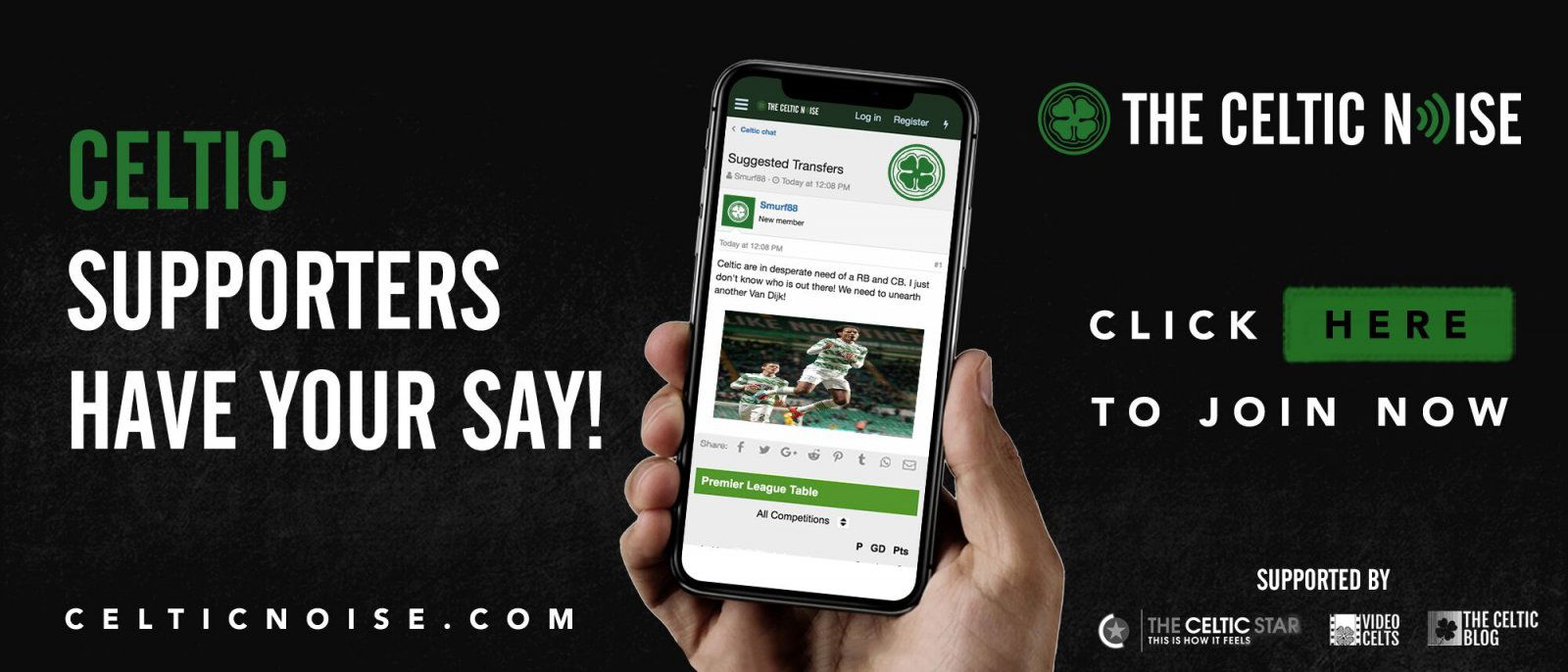 It would cost three times that to get a replacement capable of those kind of stats. We'd be mad to choose that path.
Some will see this as more proof that the Lennon decision has already been made and that he has the gig.
In truth, retaining a guy like Sinclair is smart business regardless.
The next manager deserves the best possible chance to succeed, and Scott Sinclair is one of the best players at the club when he is on form. The one year extension makes nothing but sense, and I cannot believe that anyone would argue differently.
Sinclair will be at Parkhead come what may.
I for one am very happy that his situation has been resolved, and although I never doubted that it would be – or the manner of the resolution – it should do the player the world of good in getting his confidence up for the remainder of this campaign.