Last night, the Ibrox NewCo had a bid rejected for a central defender called George Edmundson, who plays for Oldham. Yes, Oldham. Who play in England's League Two … the fourth tier of the game down there. That's more than 68 rungs down the footballing ladder there.
Actually, if we're being specific it was 82 rungs down the ladder; with this guy as the star man in their central defence they finished 14th in the league.
Such is the ambition down Ibrox way; SPL freebies and this guy.
Surely this isn't the plan to stop nine in a row? What a riot!
My fervent hope is that our own club is not judging next year's challenge on hapless craziness like this.
We better be far advanced in our manager hunt, and in the team rebuild.
But that's not to say that it isn't hilarious watching this.
The English club are holding out for a bid of more than £500,000. That's crazy money for a player in such a limited environment, but then English football is not known for its sanity. Neither is the club that plays out of Ibrox, but you have to think this is ridiculous.
We've just given the VIP treatment to a Championship midfielder who's coveted by sides in the Premiership. You can accuse of many things, but the day we go to the basement of the English Football League for players is the day we stop believing the club has any ambition at all.
I daresay there might be bargains down there, but they are of the Josh Windass variety.
The Ibrox club's offer was said to be around £450,000. Are they nuts or what? You could buy an SPL defender for that, and know what you're getting for your money. Who is doing their scouting for them and should they be wondering whose agenda that person serves?
To say that their signings from England have been a mixed bag is to be generous.
Tavernier remains on the books because no club is willing to meet their ridiculous asking price for him, knowing that he'll never get that many goals again in his career since Scottish refs will not be in hand to award them in such record numbers.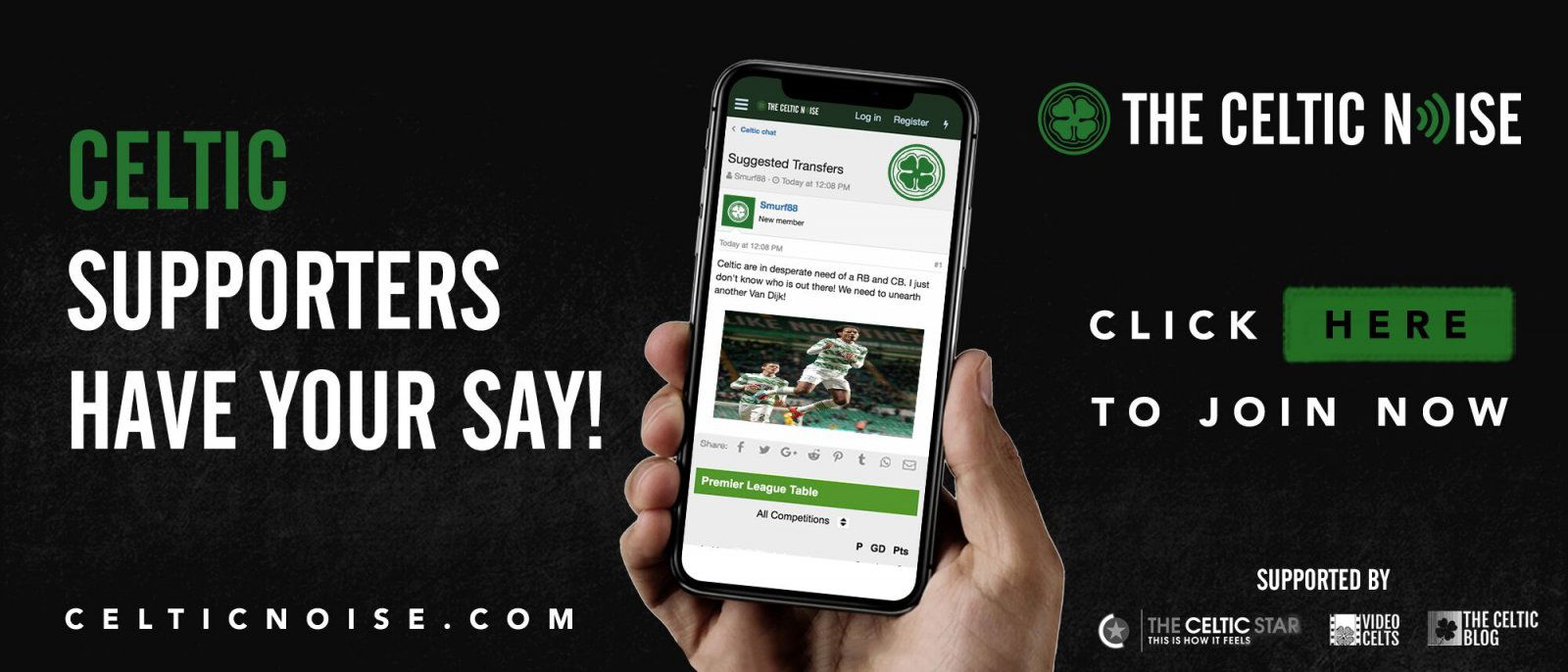 As a defender he's limited at best.
Celtic's board has momentous decisions to make this week and beyond, but I've said it's barmy to think we'll be basing those decisions on anything that happens at Ibrox. We all better hope so anyway, because this is the kind of news that could convince them to do nothing, that there's no reason to be concerned.
Bad enough that I'm already laughing over it.
This is why we focus on grander horizons by far. The Ibrox club is run by rank amateurs at every level. If they didn't have the media to sell this stuff on their behalf the fans over there would have been in up in arms years ago.
Celtic's chiefs can afford to snigger over this story for five minutes, but that's all.
Then they better get straight back to work with the intention of burying these bums in the coming campaign.
Based on this, if we get it even half right we'll be more than good enough.