The more things change the more they stay the same.
There are plenty of rumours about Celtic being interested in players already, but most all of them are of the same standard; the unknown standard.
The "project player." This summer, that's not going to cut it.
I'm not going to start moaning before the window even opens, but this club needs first-team ready footballers, not people who will grow into the role over a period of years and then be punted the second a good offer comes in.
Lennon is not here to preside over that kind of nonsense, he will want to grow the squad and make it stronger.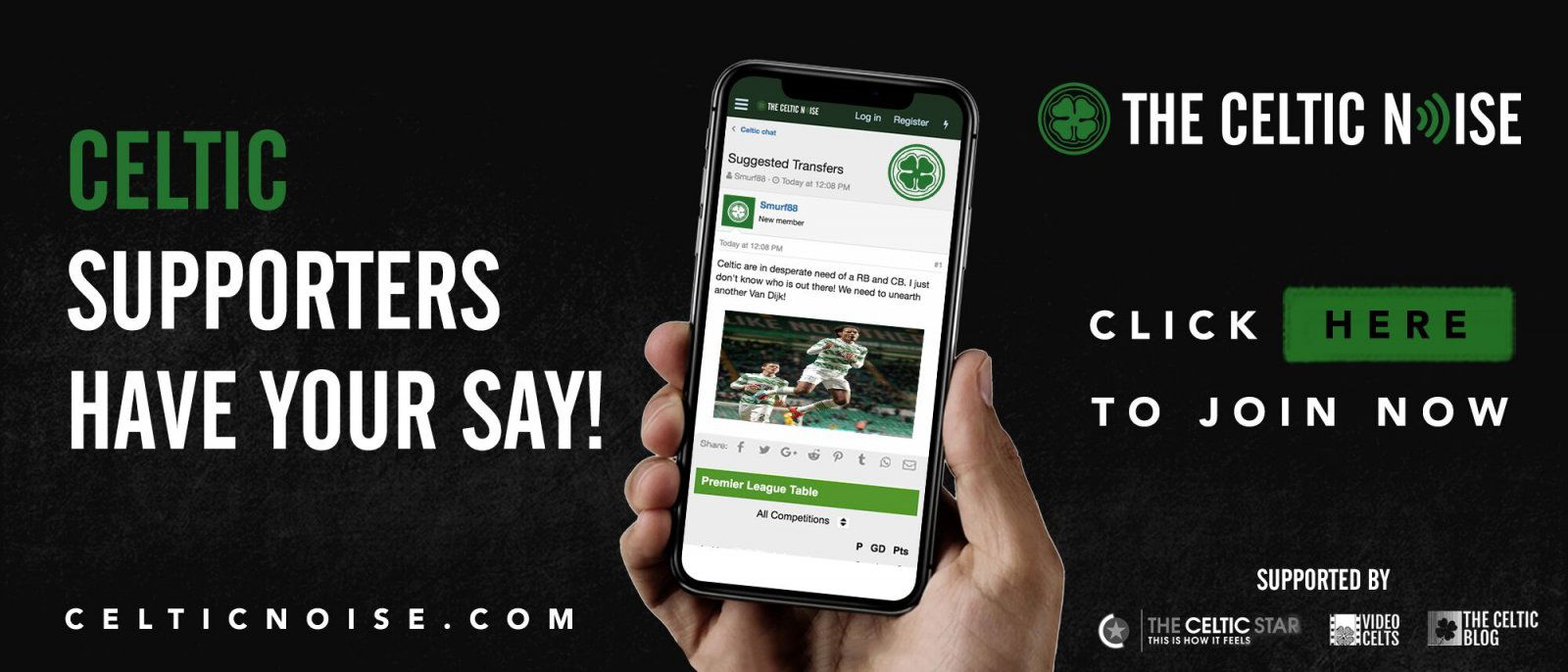 This, after all, is how the appointment has been "sold" to us; Neil Lennon knows how to spend your money. Well, let's hope so and let's hope that it actually makes this team better. The CEO himself has made that promise; the team will be "strengthened."
Maybe it's just me who thinks that implies that real quality will be brought in, and not just hopeful punts. His words are on the record, and no-one is going to forget them. He has skated the edge of being put under real pressure; it's coming though.
I said yesterday that the fans would be united in backing Neil Lennon if he wasn't supported; I said in my piece on Sunday that as far as the board is concerned, there will be no "new appointment" bounce here. They don't get any benefit of the doubt any longer; that's over and done with. Fans want to see action, they don't want the CEO preening for the press and trying to paint a major backward step as some kind of sign of forward momentum.
We actually want to see forward momentum this time.
And Lawwell needn't think sticking plaster solutions will cut it either.
They absolutely won't; we've had years of this now and the reason the rebuild is five or six players instead of one or two is successive windows full of them. There is no excuse for this failure; we're not sitting on a deficit, but a cash surplus instead.
The manager has already offered a new deal to Izzaguire, who has rejected it; that, to me, is a worry because we need to find a proper backup for Kieran Tierney, and not just do a shoddy patch-up job on that area of the team. There are rumours that Lustig will be offered a new deal, but that surely will be a backup option because he can't run the line another campaign.
Who benefits from all the money sitting in a bank? Is it for something?
Isn't it time someone showed us some leadership up there, and explained the long term plan? Right now we're taking shots in the dark; if there are sometimes misunderstandings it's because the club is hopeless at communicating with the supporters, or it just doesn't think it's a priority.
This summer can't be like the last one.
Nobody – not the manager, not the fans – is going to tolerate another campaign run for-profit instead of for trophies. That we had a top drawer manager in the dugout assured that this ridiculous gamble paid off, but they made the choice to go for Lennon, who is not of that calibre. He will need real resources.
The window opens on 11 June.
The manager's work has been underway for months.
The second that window opens we need to start getting deals across the line.
Related posts