I don't believe that words pinned on a dressing room wall have any impact on footballers and their ability to win games. I think it is one of the hoariest, clichés in the game. Any pro who needs to be inspired in that way has issues getting motivated, and this is a Celtic team that suffers from no such inherent weaknesses.
What those cuttings do for a team like Celtic is that they make victory taste a little sweeter, and as if a win at Ibrox needed any additional flavouring we have Ryan Kent today, doing his level best to keep concentration levels high, to keep the anticipation of that victory bubbling away and to make this team of champions ever more determined to stamp that authority down.
Kent's comments – about how Celtic are psychologically scarred by being "dominated" in the games against them (two of which we've won out of three) – are cringe-worthy nonsense, regurgitating such supremacist tosh as should make his manager, his fellow players and their fans heartily embarrassed.
This kind of big talk might impress some people, but the champions play at Celtic Park and have won every trophy in Scotland these past two and a bit years.
Only losers talk this way.
That's what Kent seems to have forgotten, or perhaps didn't know in the first place.
Only losers try to find solace in defeat.
Only losers lavish praise on themselves for failure.
Only losers talk big about what they will do next time.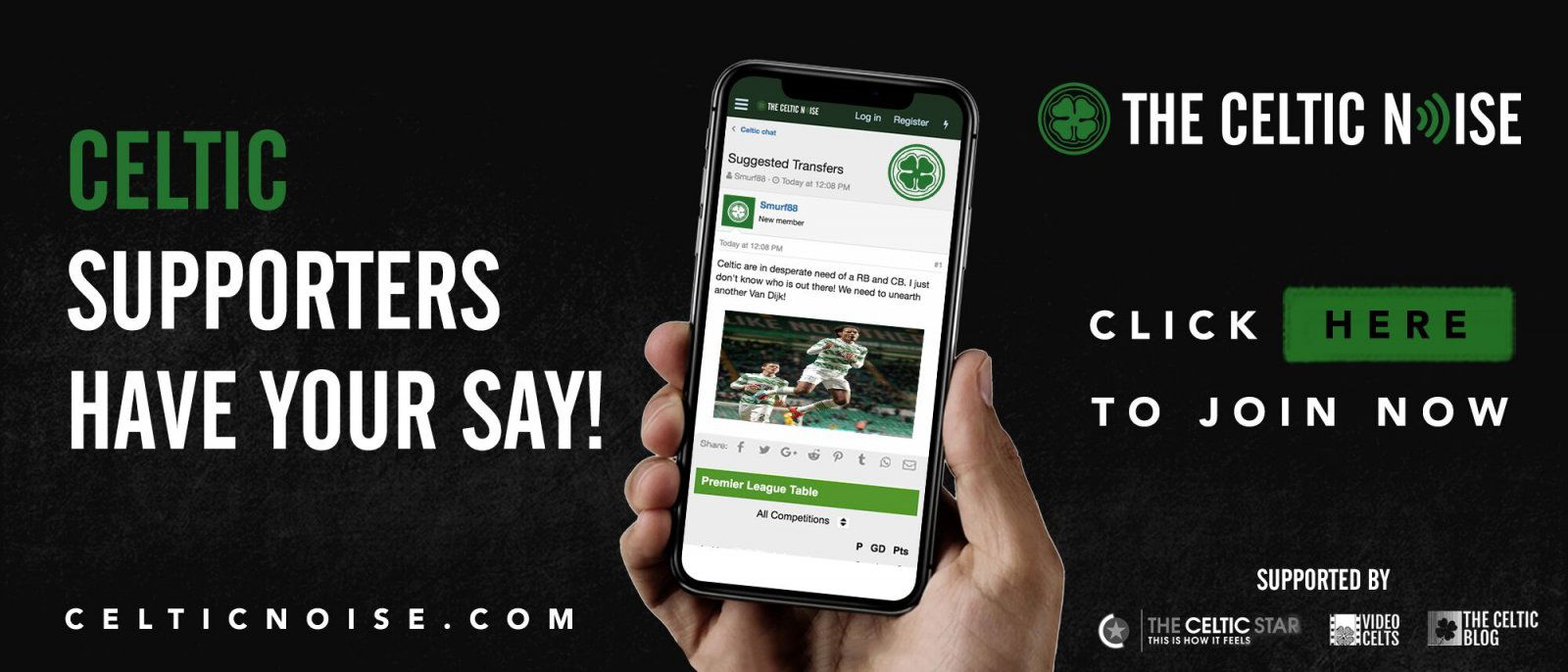 Winners don't need to strut and preen and project themselves as bigger and better than they are.
Winners know what they are, and in every country other than Scotland the media knows it too.
The facts speak for themselves.
Those who imagine that the gap has closed need only look at the league table to see what a fallacy that is.
The gap is as wide as it ever was.
Our last visit to Ibrox was characterised by a deep injury crisis, players off form, baffling tactical decisions by a manager whose head wasn't in the game and who's first team squad had come down with a bug beforehand. And in spite of their so-called dominance we were still a linesman's close call from getting a point at least.
The first match at Celtic Park was a punishment beating without heavy loss of blood.
The second one would have been had we scored the second before they snatched their equaliser and took confidence from it. Because before that point they looked bereft and one Celtic goal from having the roof come down. Once we stabilised only one team was going to win.
Theirs is a desperate situation, but Kent at least can talk big because the chances are he won't be at Ibrox next season to see the complete collapse of all these delusions of grandeur. The consequences will fall hardest on the players who will be.
But he'll play on Sunday, and I suspect he'll be made to regret his big talk.
You really need to be able to back it up and Kent is nowhere near the player he thinks he is. He scored a goal at Celtic Park that turned out to be meaningless; his weightiest contribution in any of the games against us this season was the one for which he got a retrospective red card.