Last night, Radio Clyde stuck on Bobby Madden and allowed him license to wax lyrical about the honesty and integrity of his colleagues and his profession. I felt the same way reading his comments as I did when reading those of Callum McGregor on Neil Lennon the other day; man vouches for his bosses, what a huge surprise.
Madden said nothing of note really, nothing the media itself, hasn't said already about a million times before.
There is no need for Scottish football to adopt the same rules as are used by other leagues, by UEFA and by FIFA wherein they don't let refs from national associations take charge of games involving teams from those associations.
No-one alleges that there is widespread corruption, but the idea is to negate even the possibility of it. And no-one argues with the logic of this.
But here in Scotland, we dare not apply that logic for some reason.
Madden's biggest moment, and the one which is appearing in the papers, was when he said that "We're judged on every performance by the SFA and by independent observers. We all want to receive the next big match, the cup final … We apply ourselves to try and get as much out of the game as we can, so why would we show any benefit to one team? Would it make them win one match? Get a point or three points? What is that going to do for our careers?"
Let's pretend for a moment that this is not a rhetorical question; let's take the question itself seriously and try to answer it as a serious point, and this is a serious point. My answer would be that it depends who gets to advance that career.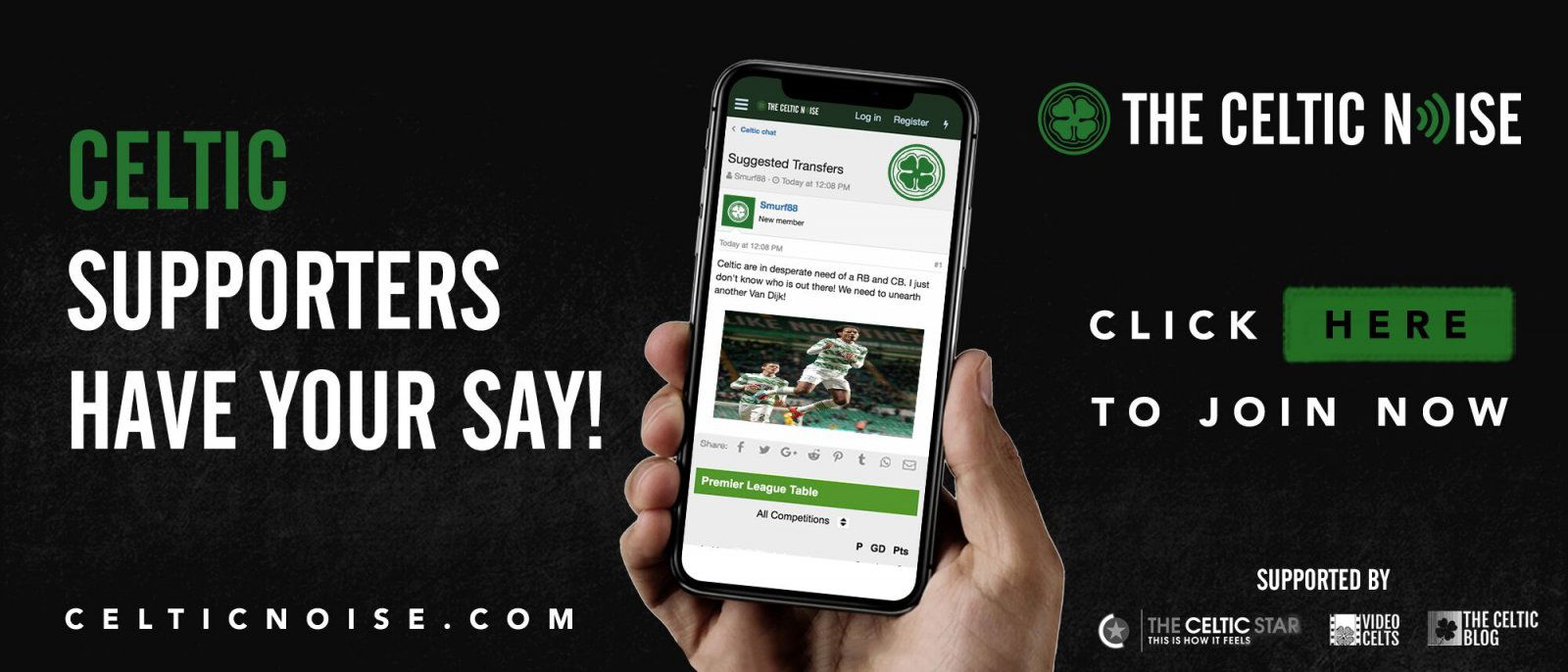 Look, everyone knows what the problem here is.
The problem lies with who runs the refereeing side of Scottish football, and the role played by the notorious Lanarkshire Referees Association, the people who have been setting the tone and the "standard" for as long as any of us can remember. And we know that being a narrow-minded bigot can get you places.
It can get you all the way to the top of the profession.
In fact, there's enough suspicion that failure to do right by the brethren can be a greater hindrance to your career as a Scottish ref than winding up at the centre of a Sportscene episode which pulls apart your performance in a crucial game. Ask Willie Collum how it feels to be out in the cold. Even more, ask John Reid who was our chairman when a ref lied to our club and the SFA sought to protect him and cover up that lie. Ask those who sought to blame us for the referees strike that followed, even though it was our club that was entirely in the right.
Celtic knows how much this all stinks, which is why we've been vocal in supporting the idea of refs declaring their allegiances and thus being barred from handling certain games. There is no point in our pretending we have faith in the current system, when we don't and everyone knows that we don't. Clyde can put up all the refs and ex refs that it likes, and it can trot out the same tired nonsense all it wants about how our refs have to be above suspicion.
But they're not above suspicion. Because for reasons that are clear to those on the end of bad decisions they do not want to be held accountable at all. The way they squirm and wriggle like worms on a hook every time these matters are being discussed makes me wonder exactly what it is that they are trying to hide. Not that we're in much doubt.
It is backward nonsense to pretend that our refs are somehow squeaky clean in comparison to their European counterparts. Every country which has looked into allegations of corrupt refereeing has found evidence of it. Every country. There have been major scandals in every top European association barring England, where they make refs declare, and Scotland where you suspect there's misconduct but where nobody wants to go looking for it.
But our former head of referees resigned over a sectarian email, and half of the media was content for him to remain exactly where he was.
Of more recent vintage is the referee photographed celebrating in a boozer with Ibrox fans after the match we played there in December.
The guy was on the park that very day, officiating.
In any other national association that would have been a scandal story and bells would have rung at the top of the house. There would have been an internal inquiry and the chances are he'd have been sacked. But that same guy will be on the pitch on Saturday for our league decider.
I'm tired of being told that none of this matters, that our refs are good people with good intentions, that the imposition of a simple regulation which is common practice in other countries and which is adopted by the governing bodies of UEFA and FIFA is an intrusion which goes too far. And in the meantime, standards plummet which leads guys like Steve Clarke to slam the whole process. I know who I have more faith in.
Celtic needs to be all over this garbage, and taking proactive measures in advance of next season. Because stopping nine in a row is paramount to a lot of people in the game here, and stopping ten is of the gravest importance imaginable, as it could result in the total implosion of the Ibrox NewCo, as I believe there's a very good chance that it will.
Because next season we're going to find out just how "honest" our referees are.
This site and others will be watching, but to be frank our scrutiny has no teeth.
Because it will not do any harm to a referee's career to give bad decisions against Celtic or in favour of Ibrox.
We know that because it never has before.