The last week has been a ghastly one for Sevco cyberspace, as some of their worst elements have again come to the fore.
Over the course, I did a piece – and I made no apology for it – on the scummy thread on Billy McNeill that eventually grew to over 20 pages over on RangersMedia, and where the moderators of that site were quite happy to allow it to flourish.
It is but one example of the bile-filled world that support now inhabits.
Was the hatred always out there, bubbling away like this, or is it a new thing? It no longer matters, because it exists and it is growing instead of receding. They are hopelessly infected by this and it is prominent even when the club does not want it to be.
The Sevco board of directors deserve enormous praise for the way they responded to Billy's death.
It was humane and compassionate and absolutely right on.
For a brief shining moment, the Ibrox club showed us a world in which they are merely a rival football team, coexisting alongside us as a neighbour and even an occasional friend.
But the poison within a section of the support is such that they poured scorn on the club for the stance it took. Even the behaviour of some of Ibrox's most legendry figures, like John Grieg, was condemned as appeasement or worse. Some hard-core lunatics even wanted these historic "Real Rangers men" added to their burgeoning enemies lists for the "crime" of paying tribute to their lifelong friend. The mind-set it takes to come up with that … it is crazy.
The same site has spent weeks now promoting the cause of "anti-Protestant discrimination", which considering that we live in a religious state at the head of which is their church and their queen, almost lurches into self-parody. They are so like the Whites For Trump movement that it sort of makes me laugh. Yet this isn't funny. These ideas are warped, and people who hold such ideas … well, you just never know what they are capable of.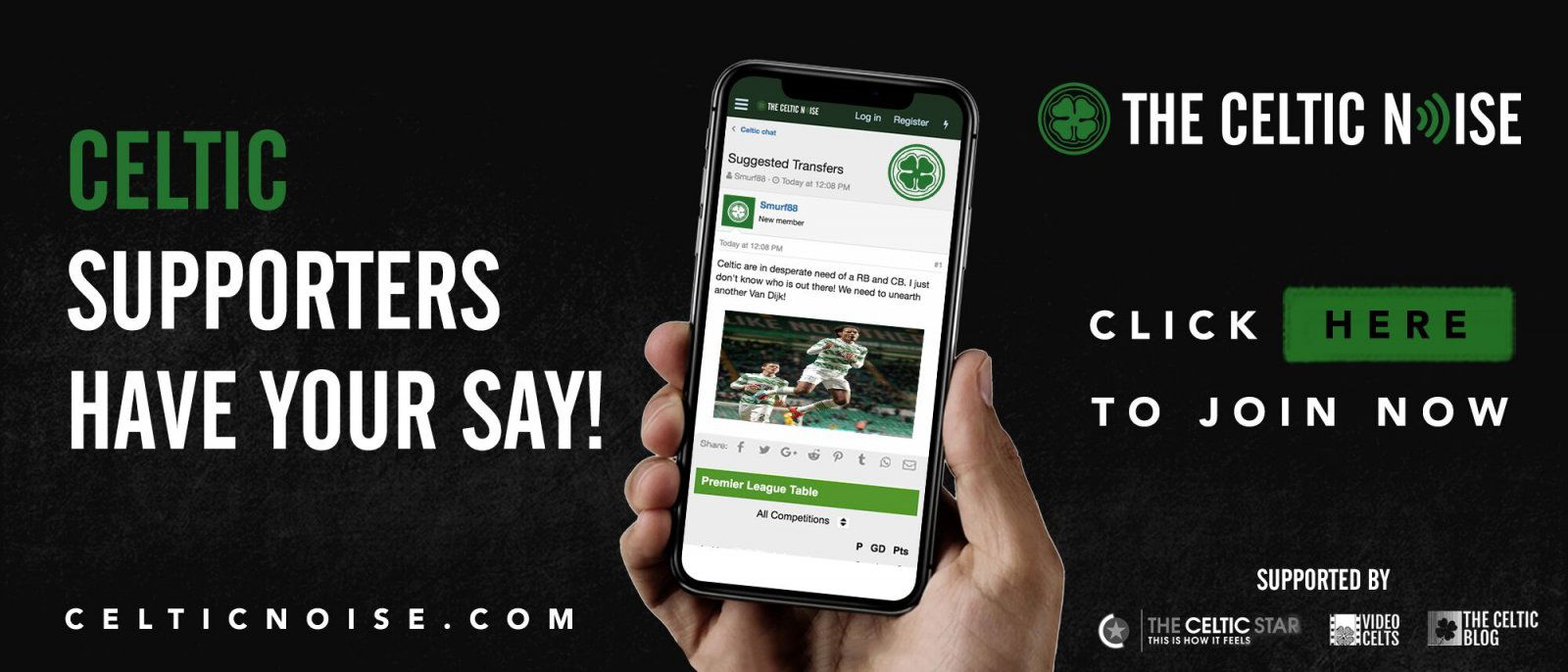 Aside from the hate is the delusion.
Ibrox Noise might have the craziest writers of any site in cyberspace, but its readership is probably up there with that of the biggest football sites in the country.
The nonsense that frequently finds its way onto it has to be read to be believed.
One article this week already has slammed Barasic as a waste of money and a jersey, but the writer still believes they can sell him for an eight figure – that's £10 million plus – sum in the summer … after he has failed spectacularly to hold down a place in their team and been slammed by the manager who signed him after an epic bad performance in a game against Liverpool Reserves.
You could not make that up.
The idea that they will get "Dembele money" for Morelos courses through their sites and forums, and is apparently something they take seriously. So too is an almost religious belief in the stuff that comes out of Dave King's mouth – yes, the same Dave King who a South African judge called a "glib and shameless liar" – no matter how ridiculous.
Taken in isolation, neither of these things should bother us too much.
But put them together and you can see why the prospect of our winning nine and then ten in a row has the potential to cause a major meltdown.
Nothing is quite so hard for the delusional mind to take than a confrontation with reality, and once we burst their wee supremacy bubble in a way that leaves no room for doubt – I will be writing about how later – there's a danger that the hate will boil over.
Remember, these Peepul are convinced that what happened at Ibrox seven years ago was not the fault of their former directors and not a result of cheating the tax man or overspending, but instead formed the basis of a huge conspiracy.
They have a long-standing difficulty accepting defeat.
They cannot accept personal responsibility.
If we win nine and then ten they will see it as somehow proof that we've rigged the deck in our favour.
And then, based on what we've seen so far, who knows what madness they'll embrace?
Who knows what they'll do?