When I wrote yesterday that the Ibrox club could take some of the poison out of Scottish football by giving us a guard of honour, a few people accused me of living in fantasy land. "They'll never go for that," they told me. And those people, of course, turned out to be right.
I thought it was a long shot myself.
The club's own captain believes they should be held for teams who visit your ground after winning a title.
How do we know that?
He said so, on Twitter, when he had a not so subtle dig at Hibs for refusing to do one for his own team.
Kris Boyd thinks it would have been the right thing to do.
Other ex-players agree.
It would have been a wonderful gesture of goodwill.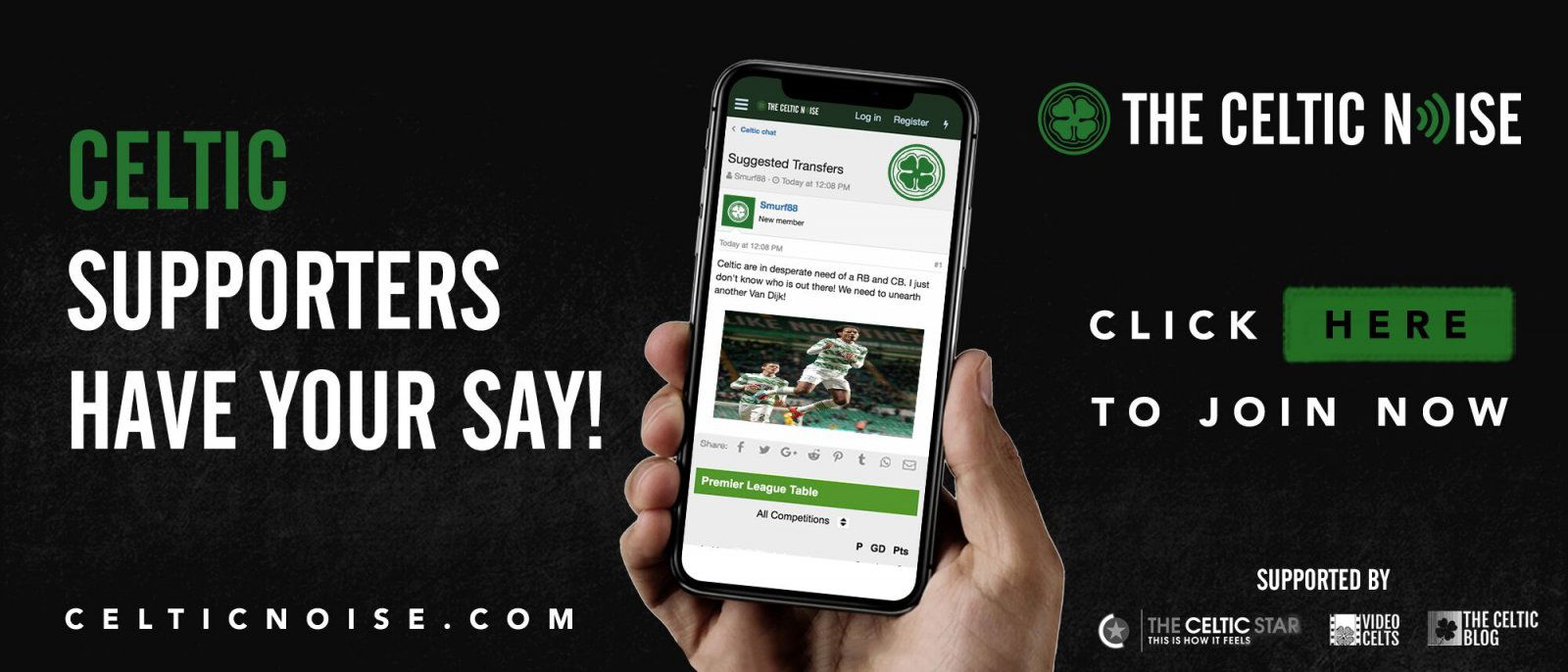 But let's face it, the McNeill tribute aside relations between these clubs are in the toilet, in no small part due to the Ibrox club's posturing at the start of the season on tickets for their games. For the second time in this campaign our fans will go to Ibrox with less than 1000 briefs.
Their club has made no effort to resolve the problems it caused, but it has moaned, endlessly, about the impact on its own fans when they come to Celtic Park.
The Ibrox club has shown a complete lack of scruples here, or even just basic consistency, and we know full well why King has done this, apart from, perhaps, having his own feelings about granting Celtic the respect we deserve.
It's sheer pandering to the element of their fan-base which wants to nurse every grievance and hold onto every grudge. As usual.
I believe that they would have given every other club the privilege. Other clubs have had no problem paying us our due. Aberdeen, Hearts, Ross County and other clubs have done it along the way. To refuse it is petty and spiteful. It is classless.
But worse, it reeks of contempt and that is the last thing Scottish football needed. With the levels of hate as high as they are, the Ibrox club has played to the gallery yet again, caring not one bit that this lack of sportsmanship and basic respect makes things worse.
It stinks, to be honest. It really does.