Today, there's been a lot of talk in the papers about how we might not get Lennon if the club wants him.
Now, this could be an attempt to bounce the club into speeding up the process somewhat … I rather suspect it is.
But it could be something else too.
It could be that Lennon sees the size of the job he thinks is required and doesn't believe the club will get serious and provide what is needed to get that job done.
Frankly, if we're in a position where even he is having reservations about taking it on it does not auger well for what he's hearing, and it does not auger well for anyone else who comes in.
If Celtic doesn't give the job to Lennon, I'll be relieved.
Everyone is well aware of that.
But if Lennon himself is offered it and turns it down – and it's the biggest job Lennon will ever get – then every one of us should be seriously, seriously worried about that and what it suggests is in the "package" being put to him. It won't be about personal terms either.
Lennon knows where our club plays its football, and so he knows that anything he wants in terms of transfer fees and whatnot has to be realistic.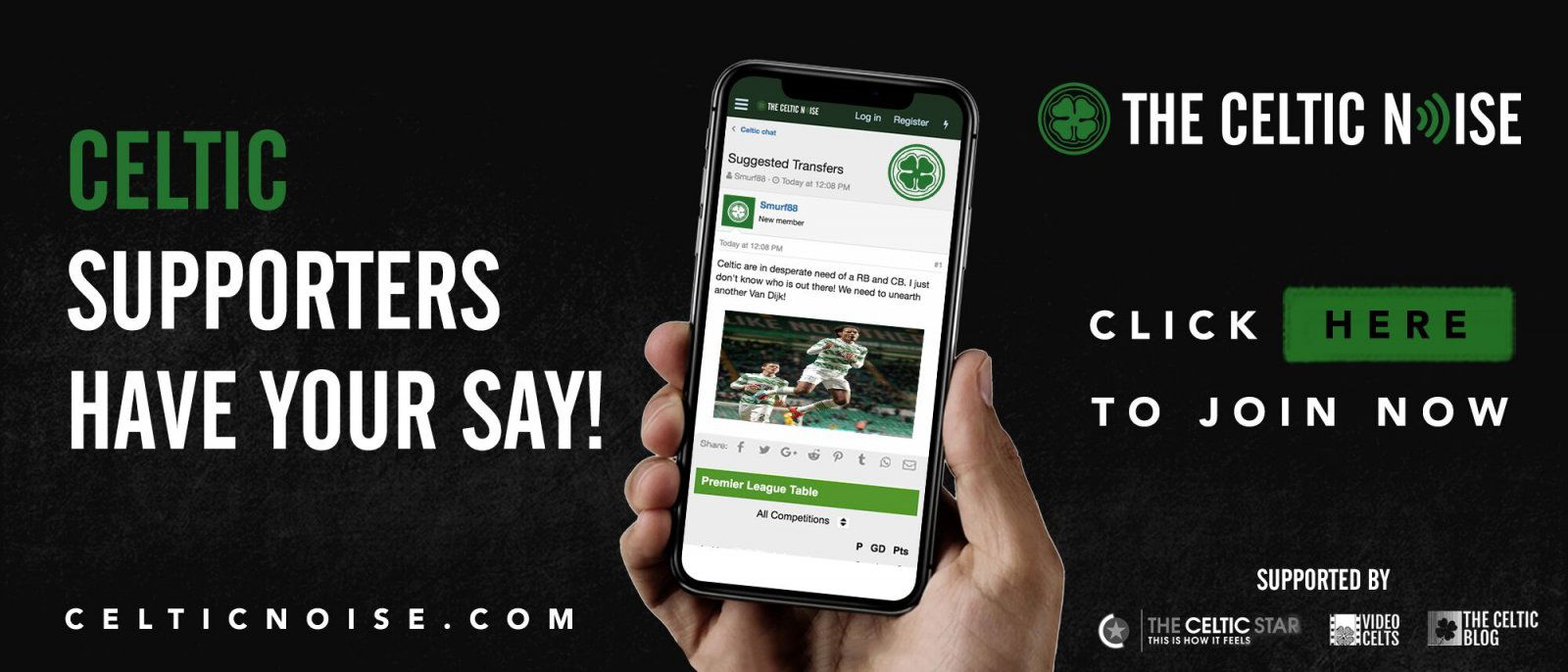 I know he had issues with the budget he was offered at Hibs, and even threatened to resign over it, but we're not Hibs and in spite of some of the hysteria in the press we are the champions, we are two in a row treble winners and going for three; if anyone thinks this is a squad which is past it, they are kidding themselves.
This does not need an Ibrox style eleven or twelve player signing splurge; in fact, that's the last thing we should do.
Five players, in key positions, will be a game changer for us, and don't forget these guys will have to be good enough to supplant established professionals who went through an entire campaign without losing a domestic match not that long ago.
So Lennon has to keep things in some kind of perspective, and he will know that. If he's been told the budget and doesn't like it anyway … well that's probably not good. That probably rules out a half dozen decent names, just on its own.
People at Celtic Park are really going to have to get real here.
There is a job to be done this summer and it will have to be done.
There will be no dancing around it this time, those crucial positions need filled and the money men will have to bite the bullet. One of the key reasons I don't want Lennon is that I suspected he would settle for less resources than a top manager might insist on.
But today's drip drip of stories into the media about how Lennon might not be easy to convince, as well as an excellent piece by Phil which hints at his frustration at what he's hearing, suggests that the proper resources might not be available whoever comes in the door.
And that's simply not on.
We're not expecting Man City style spending here, but there is a huge cash surplus sitting in the bank, a surplus that could buy most other clubs in this league … and it's no good to us there.