Today is history and not in the sense that every day one day will be.
That's true for most days, because on most days history is an abstract concept, rooted in the past.
History is so seldom immediate, so seldom something you can almost reach out and touch, but today is one of those days, a day when we all come together to celebrate who we are and what this club of ours is.
Today, as much as ever, I am very conscious of that.
Scottish football is an ugly place at times. Our national sport was blighted by events which happened first at Ibrox and then at Hampden. Looking back over the Murray years, with the benefit of hindsight, with all the knowledge we've accrued in the time between then and where we are today, on the brink of this momentous achievement, we understand that none of what they did was really real. It was all fake. The club they believed they were, it was a shadow on a wall.
We are real. Celtic is real. We are the "good guys."
We played it straight. We kept it clean. Everything we have, we earned.
We are not the plaything of some egotistical rich man, funded by debt loans, by his mates at the bank.
Do you know that when the bank was nationalised after the 2008 crash that you and me and every other tax payer ate those loans?
All the "success" their club had, it was you and me and the rest of us who paid for it all.
Without that bank, the club they called Rangers would have been nothing, its entire modern structure no more successful than that of Notts Forest after Clough's heyday. They would have been in our shadow for the better part of three decades.
Everything we are, we deserve to be. We struggled through those years, whilst in the background smart men laid the foundations for what we enjoy today. The success we've had is unparalleled. When I write that today is history that's exactly what I mean.
We are privileged to have seen history made already by this team.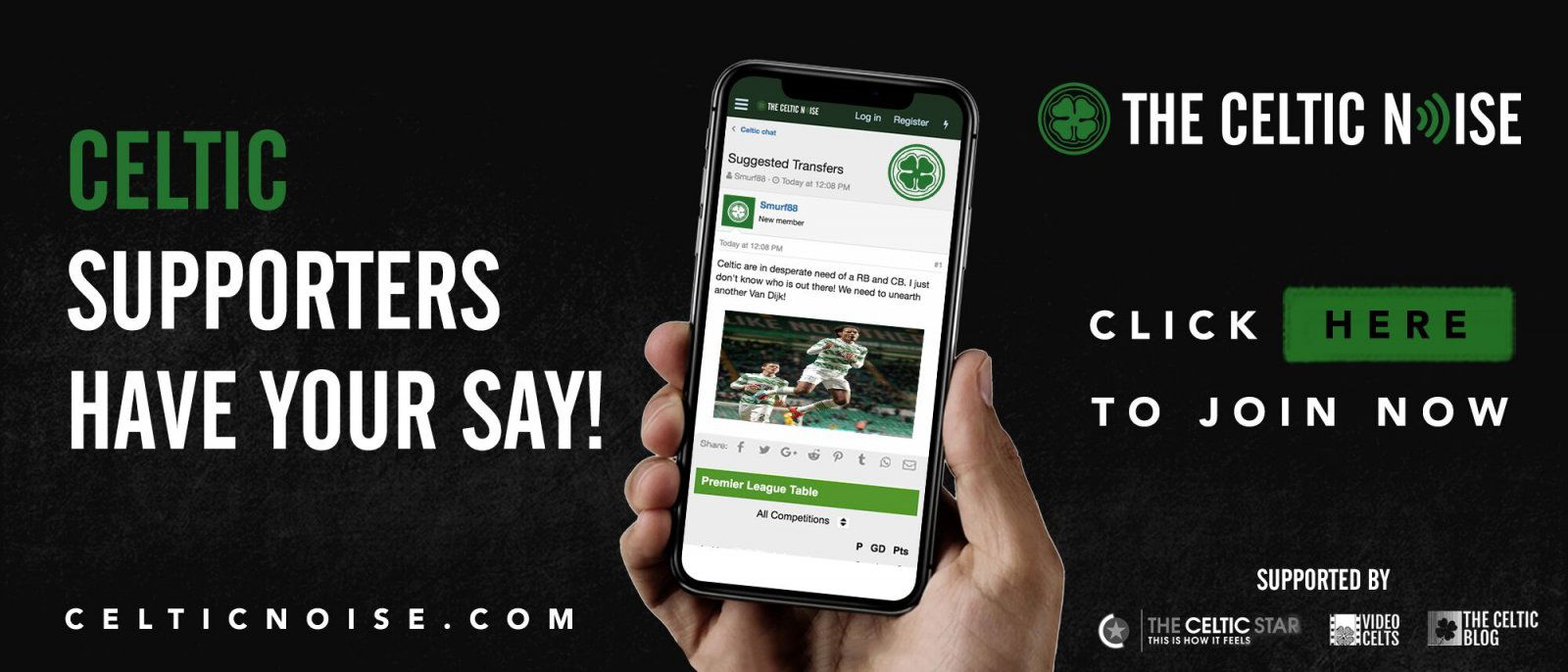 When Tom Rogic scored at Hampden against Aberdeen two years ago, to complete an unbeaten domestic campaign against the Betclic odds, that was history.
No-one will ever do that again, it is such an off-the-scale accomplishment that it should have been impossible.
Not only league games, but domestic cup matches too?
No other club in world football has ever done anything to match it.
But this is a bigger achievement by far.
Teams have gone unbeaten in the league before and some have gone on streaks in individual cup competitions. There were times during the Murray years where you would have sworn that his financially doped club would go on and complete "back to back trebles" as the media feverishly called it then.
They never did. For all the hype, they couldn't do it. But they had it in reach a couple of times. A couple of times it looked like they could.
At no time did they have anything like this in front of them.
So this is history. This is one of a kind. These are the days our club was created for, and which all of us live for. 3Treble. Unprecedented. Unrivalled. It will never be done again, although the moment the final whistle blows I think all of us will dare to dream of 4.
For the players this is just another game, one more match to win, one more trophy to secure, one more big hurdle to get over. They know the significance of it, but they can't let that affect how they approach the match, except that it should give them that extra jolt to get across the line.
This has been a long, tough season for them.
This is their celebration of themselves.
It's our celebration of ourselves too.
It's the crowning glory on the last three years, history in that one chapter is about to end, but that simply starts another one and onward this club will go.
Celtic is more than just the manager or the players or the directors or the fans … Celtic is mythical, our history so far a field of dreams where even the greatest stories are true.
This is another of them, this is one we'll leave behind for our grandkids grandkids, who will talk about the 3Treble team the way our generation talks about the Lions. They will marvel that one team ever so dominated the game here, that one team ever had this much success.
Or they won't. Perhaps what we do today will be something that so rings down through the ages that they're still feeling its aftershocks. For what else is there to do when you've made this kind of history except to go out and make more of it?
Yes, today is history, so enjoy it. Treasure it. Party long into the night and into tomorrow too if that's how you roll.
We earned this, we suffered through dark years for it, we fought for every inch of ground and you know what?
Today, I wouldn't have it any other way.
Nixon didn't get much right, but he got this one spot on; "Only when you have been in the deepest valley can you know how magnificent it is to be on the highest mountain."
All those days you thought would never end?
They were worth it all.
Because of today.
This is the one you, me, and all the rest of us have been waiting for … the amazing thing is that even better days are sure to be coming our way.