The media has got misrepresenting Celtic down to an art form, as all of us are well aware.
They are quite brilliant at twisting everything that comes out of the club, and for the last eight or nine months one of the things they've misrepresented over and over again is how close Celtic is to a point where the wage bill becomes troubling for us.
In pushing that line, not only have they ignored clear evidence that the wage bill at Celtic is not too high – it was all there in the accounts – but they've actually plainly ignored the words of both the chief executive and the club chairman at the same time.
Both have said they are comfortable with the wages to earnings ratio.
This is due, in no small part, to the rise in revenues; if there was a significant drop-off then there might be reason, at some point, to take another look at that, but the board confirmed last year that at current levels of income and expenditure they believe we're in very good shape.
Today, a new report – which the media has had to cover – makes it clear that the directors at Celtic are correct. 
Our wages-to-earnings ratio is 58%.
The red-line is considered to be 70%.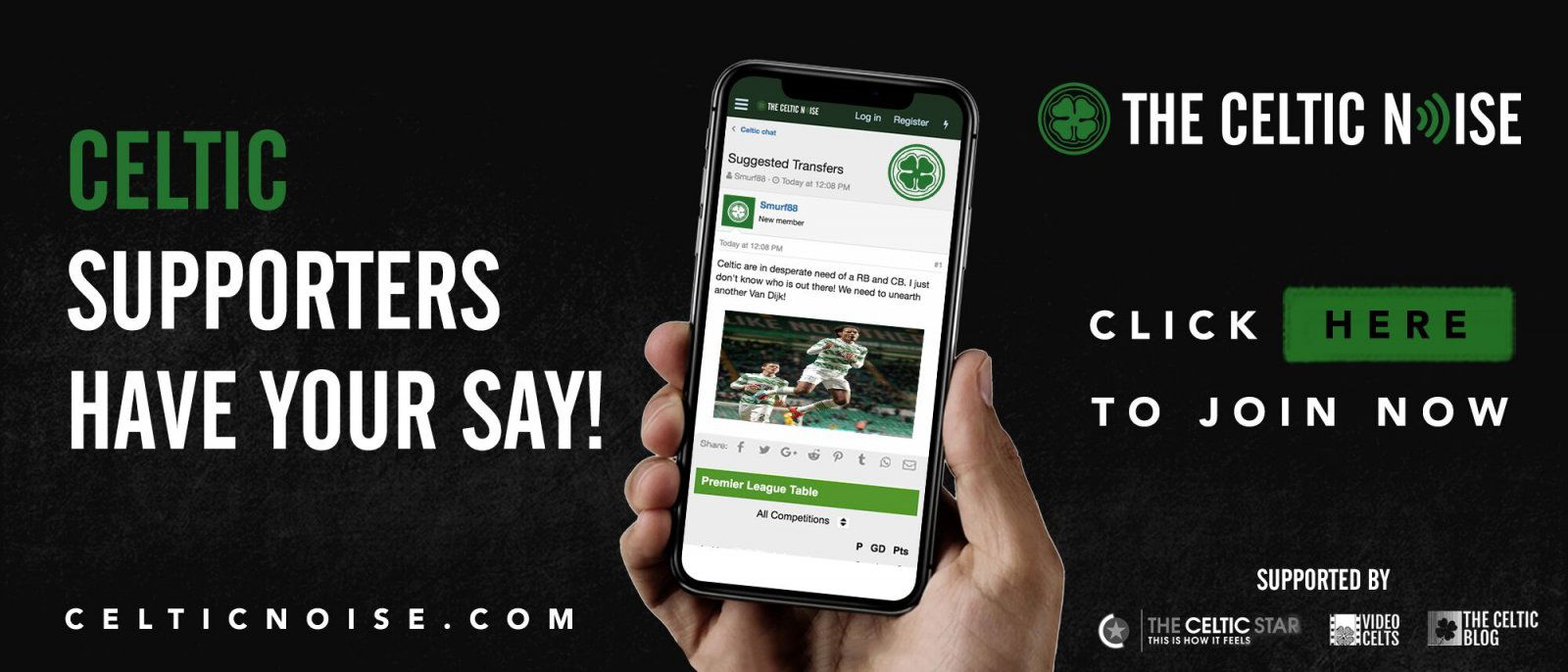 We are certain to lose a lot of warm bodies in this window; how much that will reduce our wage bill by can only be guessed at, but with those reductions and the drop in the ratio that goes with them, you can see that there is good scope for our strengthening project, without it placing us in difficulty.
In short, as I posted in the article earlier, there is no excuse for our club not pushing the boat out a little on Neil Lennon's behalf.
And there is no excuse for the media to continue to press the issue that Celtic's wage bill is somehow out of control.
It simply does not stand up.
The Ibrox wage bill is significantly higher; it stands at more than 70%, so it is in fact above the red-line already, and there is little prospect of them initiating the kind of clear-out that Celtic will do in this window.
They would probably like to sell a high-earning top player, but there is a no chance that they will draw in the kind of money they hope for, and even if they did they would find it necessary to spend all of it on the team, and the wage bill would rise further.
This is especially true if they fail to qualify for the Europa League groups. Whilst it is almost inconceivable that Celtic will not have some form of European group stage football next season, at Ibrox the road ahead will be difficult to say the least.
Their wages to income ratio is already high, and that's based on the numbers we know about, before the January window where they added Defoe and Davis – both on huge wages – to the squad.
It will be dangerously high by the time next season starts, and if they go out of Europe early – and early means before the groups – they are in bother.
But no-one in the media ever talks about that; instead they focus on Celtic's "bloated playing squad" as if we can't afford to pay for it.
Yes, we have too many players on the books and yes we need to clear some of them out, but we're far from having a problem with it.
Today's data proves it.
Celtic is in rude financial health, and what we have we can easily afford.