Celtic are rumoured to be getting Karamoko Dembele and a couple of other kids readied for tomorrow's game. I see the logic in it, and it will give the fans a long awaited chance to see some of them play. But it might be detrimental to the players.
There is talk that Levein will look to blood some of his own youths for the game; I am not convinced that he will, and Hearts are about as physical a team as we'll play against. I think most fans would like to end the season with a home win.
We're also a trick in terms of giving Hearts a psychological beating before next weekend comes around.
Tomorrow will be a celebration.
I wouldn't want it to be one where we see young Karamoko rough-housed all over the pitch. You look at the Flanagan decision and it's pretty clear that we're not going to get any protection for him. When someone can elbow your captain in the face and get only a yellow card for it then it's open season on your team.
Above and beyond that, the media has already started on young Dembele, and for that we can certainly blame Jackie McNamara, as much as it pains me to write that.
His interview where he scorned the kid because he's not grown much was ridiculous, as bad as any tabloid trash I've read this year, and I wrote about it in a scathing piece.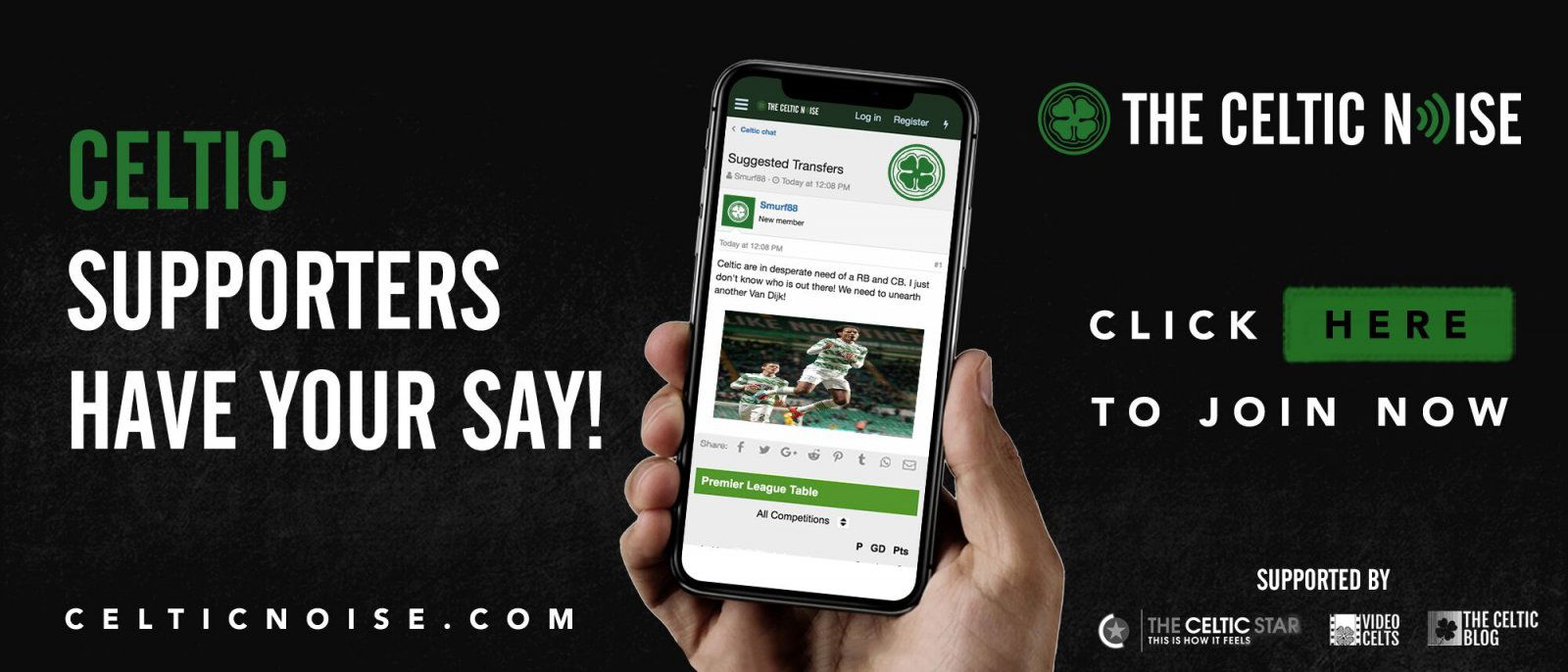 A match against Levein's hammer throwers isn't the debut I would have picked for the kid, with that kind of spotlight on him. The last he thing he needs is more crap like that getting written, and it almost certainly would be. The media would love nothing more.
There is no doubt that this kid can play – and he and other youth players have bided their time. But it's a token gesture from Lennon, and I don't think holds up. Young Henderson looked excellent when he was handed his debut, and barely put a foot wrong.
He has vanished from the team, which I think is sad, but sums up our crazy end to the campaign.
But there's an argument that it's better to let this one pass, and wait for pre-season friendlies where we can see these kids play under no pressure, against actual football teams and not sides dedicated to the great Scottish art of Leaving The Boot In.
I know some will thing this is wrapping them in cotton wool, and depriving them of a chance to shine on the big stage, on a big day, but the manager is under the spotlight right now, the board is under the spotlight right now and there's more pressure – if that's the right word – on this game than there ought to be, and so the timing just might not be right.
In the end, if some of these kids are going to make it – and Karamoko certainly sounds like he had all the talent in the world – then we'll see them soon enough. Scottish football does tend to rush people, sometimes by necessity.
This isn't necessary though.
We're not struggling for players, so this feels more like a crowd-pleaser.
It can wait until summer.