The glee over at Ibrox was easy to predict. It's also easy enough to end it.
Because although they really do believe they are the bees knees at the moment, they can be brought back down to earth with a little reminder of just who the biggest team in the country actually is. We don't play them on cup final day, but that's our day to set down a marker for the next campaign.
The over the top reaction to that single result convinces me that their fans really are gluttons for punishment. Gerrard is not a good manager and all the hype in the world will not him into one. Their confidence, as ever, is built on sand.
Celtic stands on the brink of something truly remarkable; that has sort of been ignored in all the Ibrox euphoria. If this is a team in decline they better be very afraid when we get our act together, because teams in decline do not win three trebles in a row. No matter what our enemies might say, they cannot be unaware that no side has ever done back-to-back trebles far less three. It is without precedent, and signals a dominance that is nearly total.
Next season we're going to burst their bubble like a kids balloon at a birthday party, but for now we're simply going to bask in the glory of the here and now, and come the cup final there isn't a soul in our support who is going to care about what happened on Sunday past.
Our current success eclipses what the Ibrox club did during Rangers' nine in a row. Their desperation to stop it has made them delusional to an unprecedented degree. They claim to be the former club; if they were this would be a truly awful period.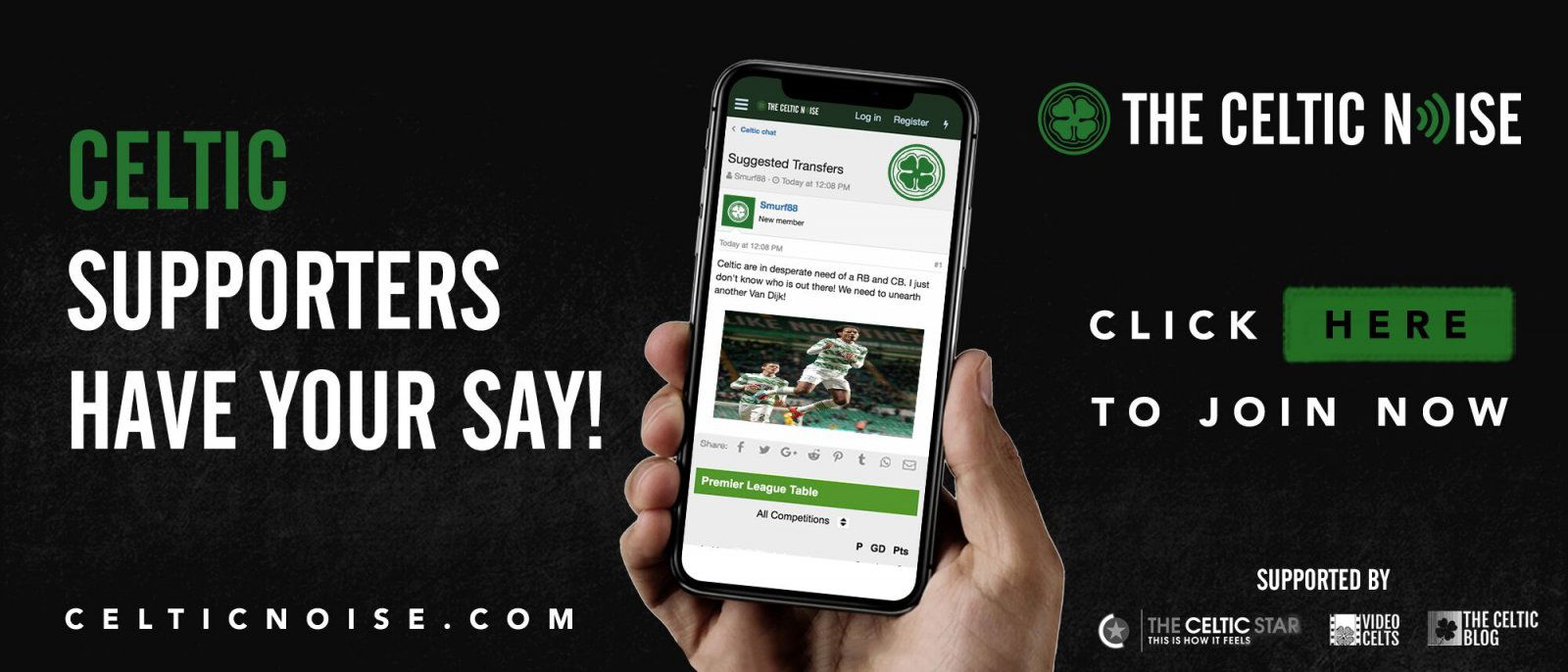 The NewCo has been telling us that it's on the way back for the whole of its seven-year existence; but they are yet to win a major trophy in that time. Indeed, their single cup final, in 2016, ushered in our current period of success.
Their desperation, and inability to see a way of stopping us reaching nine and ten – and most of them still harbour grave doubts in spite of all the big talk, and they are right to – has led to pitiful efforts to belittle what we've done here … nonsense like suggesting that our first five titles "don't count" because they weren't in the league is just one of the straws they clutch to.
It makes no difference. The history making nature of what we will have done if we secure 3Treble cannot be denied.
Not even in the Murray years, at the height of their spending power, with a team full of England internationals and our club on its knees, did they do what we're about to. Not even close. That we completed a full domestic campaign without losing once is, in itself, an achievement beyond anything they were able to accomplish.
It's Ryan Christie, of all people, who summed up the mood inside Parkhead; not one of discord or fear as some would have you believe, but of grim determination and, I was happy to see, an undisguised amusement at the hysterical fools across town.
""I think going into the game if the league was still for grabs then the game could have gone differently. I don't think there's too much to read into it … You saw it with a couple of comments and going through the press and from their side that 'Glasgow is blue' and that kind of stuff."
And he's right; there was idiotic talk like that.
"When you look at it now, we're going in to the last couple of weeks and we've got a trophy day and a cup final to look forward to," Christie said. "They certainly don't have that. I think at the weekend Glasgow will be green and white, that's for sure."
And that is easily the most sensible thing I've read in the media for half a week. They would kill to be where we are right now, and that's just the cup final part. We're being presented with the league trophy this weekend and the one after that will see this team take another step towards immortality.
This weekend, people will put last Sunday to one side and focus on the party. The weekend after that, should we win, the game just past will be no more than something that happened once, an irrelevance, no more significant than a loss against any other SPL side would have been. Forgotten, put in the rear-view, hardly even a memory.
But 3Treble?
That will be special.
That will be something worth getting all excited over.