Yesterday was an amazing day, a day of raw emotion.
We have secured our eighth title on the bounce. It is an epic achievement, one everyone at the club can and should take an enormous amount of pride in. The path hasn't been smooth; this season has not gone the way any of us expected it to when the campaign got underway, but we reached the destination anyway.
We are now on the brink of an even greater achievement, and we should secure that at Hampden a few short weeks from now. 3Treble will be the finest thing the club has done in my lifetime. It is a run of glory, of triumph, that I never thought I would see.
I grew up watching the Ibrox club winning leagues. I was still in my teens when we won the centenary double; I wouldn't see another title triumph until I was in my 20's. Even after we stopped the ten there was more misery to come; they went out and hired Advocaat and started throwing money around like confetti. Yes, it was the EBT era, but at the time it was miserable.
Murray seemed to be able to pull money in from everywhere. When King offered them £20 million and then Joe Lewis of ENIC chucked his wedge into the pot it seemed as if they could move away from us in a decisive fashion. And then we hired Martin O'Neill.
That was the first moment when I started to believe that things had really, definitively, changed. Even though they won titles during that spell, and then ended Strachan's tilt at four in a row, I never really stopped thinking we had overcome them as the biggest club in the country. Smith's three titles were a flat-out disgrace; I still say the appointment of Lennon as the full-time boss after Mowbray cost us the third of them. I believed that then, and I believe it now.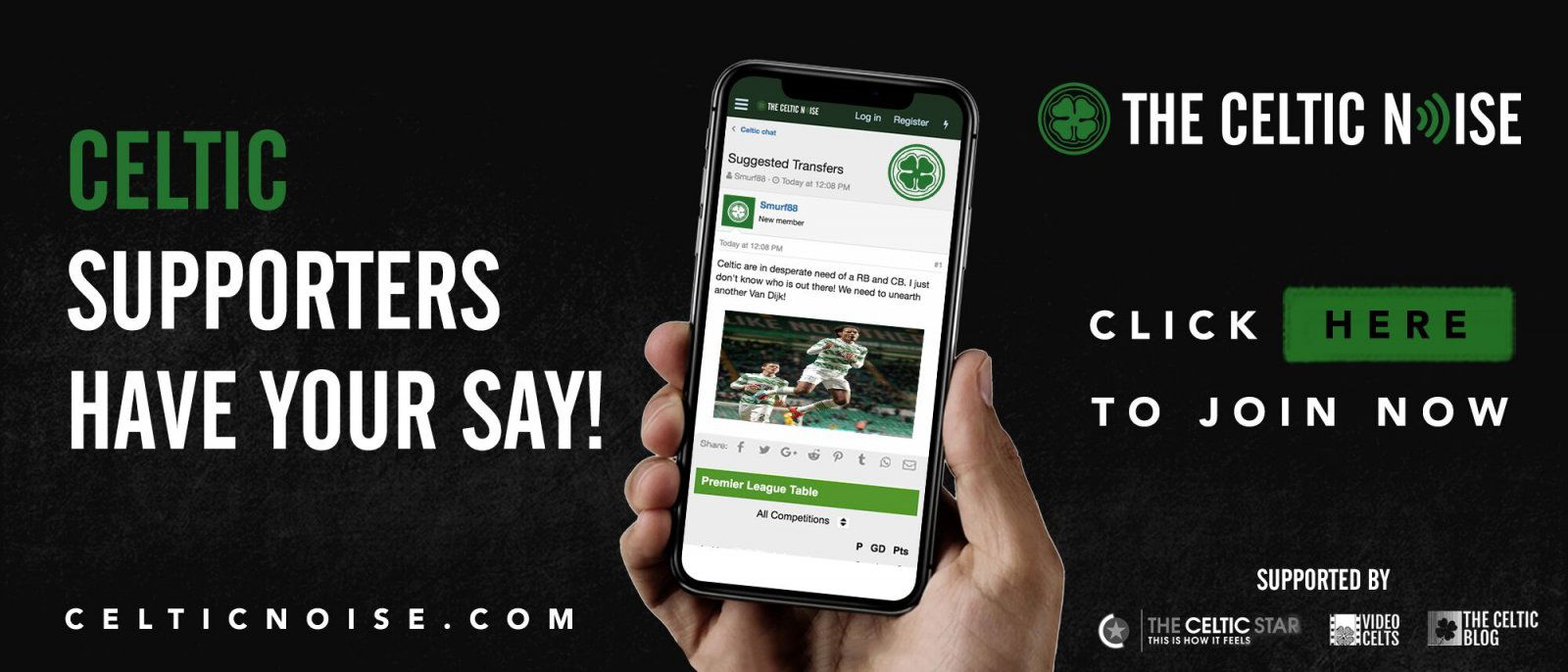 The last eight years have been our Great Revenge; revenge for Rangers' nine and all the bombast of the Murray years. Revenge for the cheating days when they funded their club with the proceeds of a tax scam. Revenge for what the SFA allowed to happen with the NewCo. They are our vengeance for more than a decade of preening arrogance and prideful posturing, and it's still going on over there, although they are wholly diminished in the long shadow we cast.
I want these next two titles for me and for everyone else who had to suffer through the dark days, both in the 90's and afterwards.
We deserve that. We earned it.
Our club deserves it and has earned it. I do not want to see those things slip away because of complacency or lack of ambition. The next guy in the manager's office doesn't have to Mourinho or someone of that ilk – although I'd love it to be – but I want to see us show that we mean business, that the club takes these next two years as seriously as we do.
I felt good for the manager yesterday.
I watched him and his emotional press conference and it felt great to see him in that moment taking it all in. The gratitude we owe him for stepping up to the plate when Rodgers walked out on us is hard to quantify, but it should not blind us to the necessity of going out and getting in somebody better.
Neil's place in the pantheon of heroes is secure whatever happens next. He has rebuilt his reputation and secured another medal. We have rewarded his loyalty in spades and he will never have cause to feel let down or hard done by.
I mean, I love the guy.
It's impossible not to.
This has been a momentous campaign and although we've won it with room to spare it has felt tougher than the others, and not because of our so-called rivals, who have been abysmal in spite of the hype that has surrounded them all year.
It has been laboured.
We have made it harder than it needed to be, only hitting form after coming back from the winter break.
It is here, and now, that we're finally showing why we're champions, why we're the best team in the country by a mile.
Our strength, our character, our determination and our sense of purpose has been absolutely extraordinary. We have even marched boldly on in spite of the departure of our best manager in a long while. No other club could have shown that type of fortitude; what a credit it is to every one of the players and staff.
Mark my words, this could easily have been the moment when we slipped, when we lost the crown.
The whole season has been marked by instability and the promise of a reckoning in the summer. Rodgers' departure shocked us to the core though. It could have been hugely consequential; that he clearly understood that and didn't look back damns him, forever, and the contrast with Lennon and his own loyalty shows him in an even darker light.
But we moved swiftly, erased him from thought and carried on regardless.
That, in its own way, was Celtic at its most relentless and it does give me confidence in the final outcome.
If we didn't slip here, who can see us doing it with the end so close and glory in sight?
It is hard not to conclude that some of our lives have been leading up to the next campaign and the one after it. This year and our unbroken march towards glory has exorcised some of the demons from the dark years. The next two will bury them completely, and forever.