Last night, the Scottish media got their ducks in a row for once.
It seems that Glen Kamara managed to have a decent game for Finland last night, just hours after he had been linked with a move to English club Brighton. This is the club which, for months last season, was linked with Moussa Dembele. Indeed, a memorable story from two years back had Sky Sports Scotland reporting his having signed for them. Leaving Celtic for Brighton is apparently no big deal.
But this morning, the press is at pains to say that Kamara dismissed the move and pledged his allegiance to the Ibrox club.
Is that what happened though?
The media interviewed Kamara before the game, and he although he said nice things about the Ibrox club and about Steven Gerrard there was a frank admission in his comments, in that his ambition is to play in the English Premier League. The idea of going to Brighton would appeal to him, he made that pretty plain. "Yes, it would be a dream to play in the Premier League, but for the moment I am happy to play (at Ibrox)," he said.
There is really nothing terribly revealing in that statement.
But every time a Celtic player has made a similar statement in the past couple of years it's the part about wanting to play in the Premiership which has generated the headlines. Dembele was actually asked the question – if he saw our club as a mere stepping stone – at his presentation as a Celtic player.
You watch the first signing we unveil this summer.
I guarantee it comes up.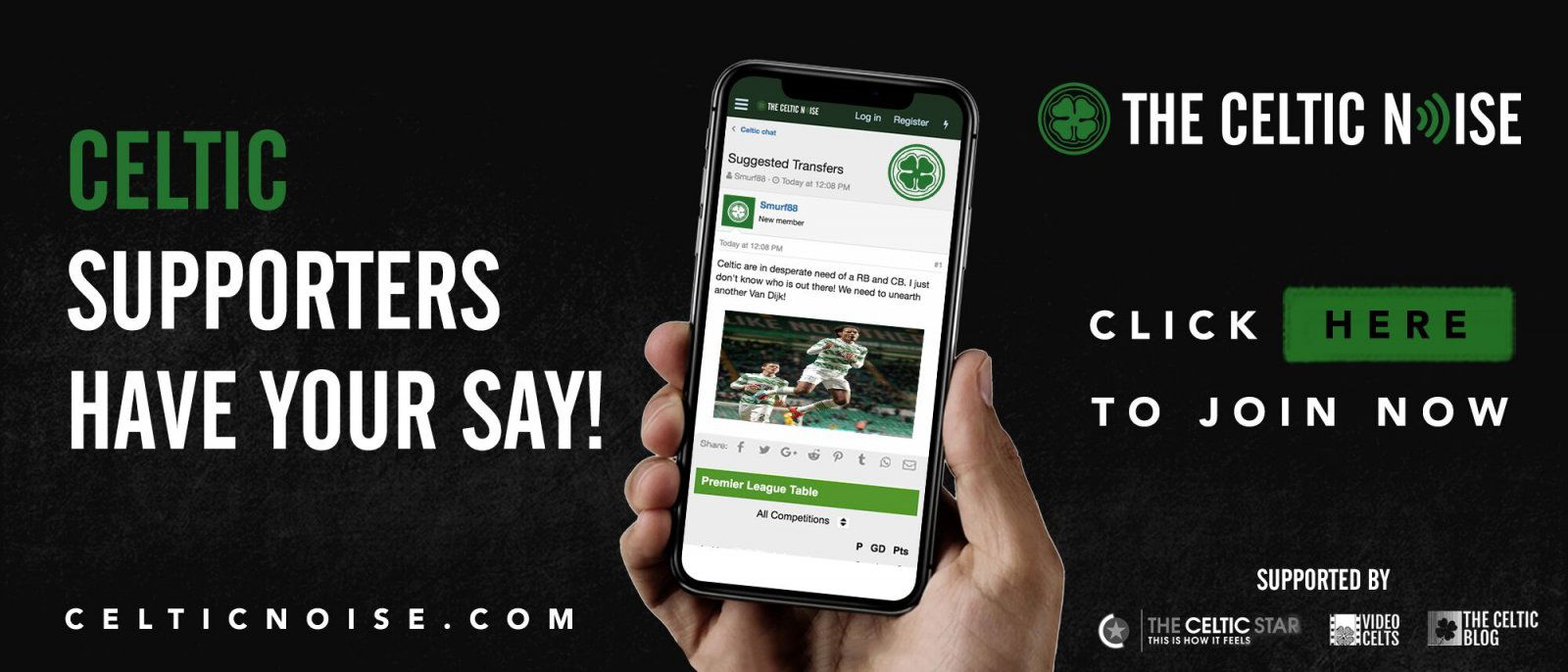 The double standard here is obvious. The media simply refuses to write stories which would spoil the current mood of bravura around Ibrox, but they will use every opportunity to write negatively about our club. This stuff is now second nature to them.
The pattern for the next ten or so weeks is established; Ibrox players will be linked with moves away only if they stand a realistic chance of actually being sold – and the club thinks it can get good money for them, which isn't the case here.
Because the real truth is that Brighton's alleged interest in Kamara is baloney; they could have had him for virtually nothing in December and only the Ibrox club was interested. There has been hype around Kamara for a while now, but I don't see it personally.
The EPL idea is a pipe-dream for this guy, just as playing for a "Champions League club" is for Morelos, which was another piece of sheer nonsense that the press was running in midweek, that he would only leave Ibrox for a "top team".
I don't know who is more delusional; the media that writes this crap or the Ibrox players who believe it.
I just know these things are reported very differently when a Celtic player is part of the story, as this summer is going to demonstrate over and over again.