Yesterday's performance might not have produced the score-line we ran up in midweek – we had to settle for a 2-1 victory decided late in the day – but I thought the first half football was better than the second half performance which produced six goals on Wednesday.
We looked sharp, very sharp, and I was particularly impressed by Marian Shved.
But his performance was overshadowed by Bayo, who scored the winner with an excellent half-volley. I thought he looked very clever, although he should have scored before he did, when he got the head on a wicked cross from Hayes but couldn't make the right connection with the ball.
Leigh is proving to be another of the stars of this particular tour; for the second game in a row he was on hand to score a goal, and it was another equaliser to make it 1-1 after we'd again gone a goal behind.
That should never have happened because we should have been about four or five up by half-time, such was the excellent football we played.
It is always good to see Leigh scoring, but watching Bayo score the winner was better by far.
Many in our support had already written him off, and whilst I don't believe he's the signing we should have made to replace Dembele, I have never believed he would necessarily be a bad player. He knows the most important thing a striker needs to know; how to put the ball in the net. His record at his previous club proves that anyway.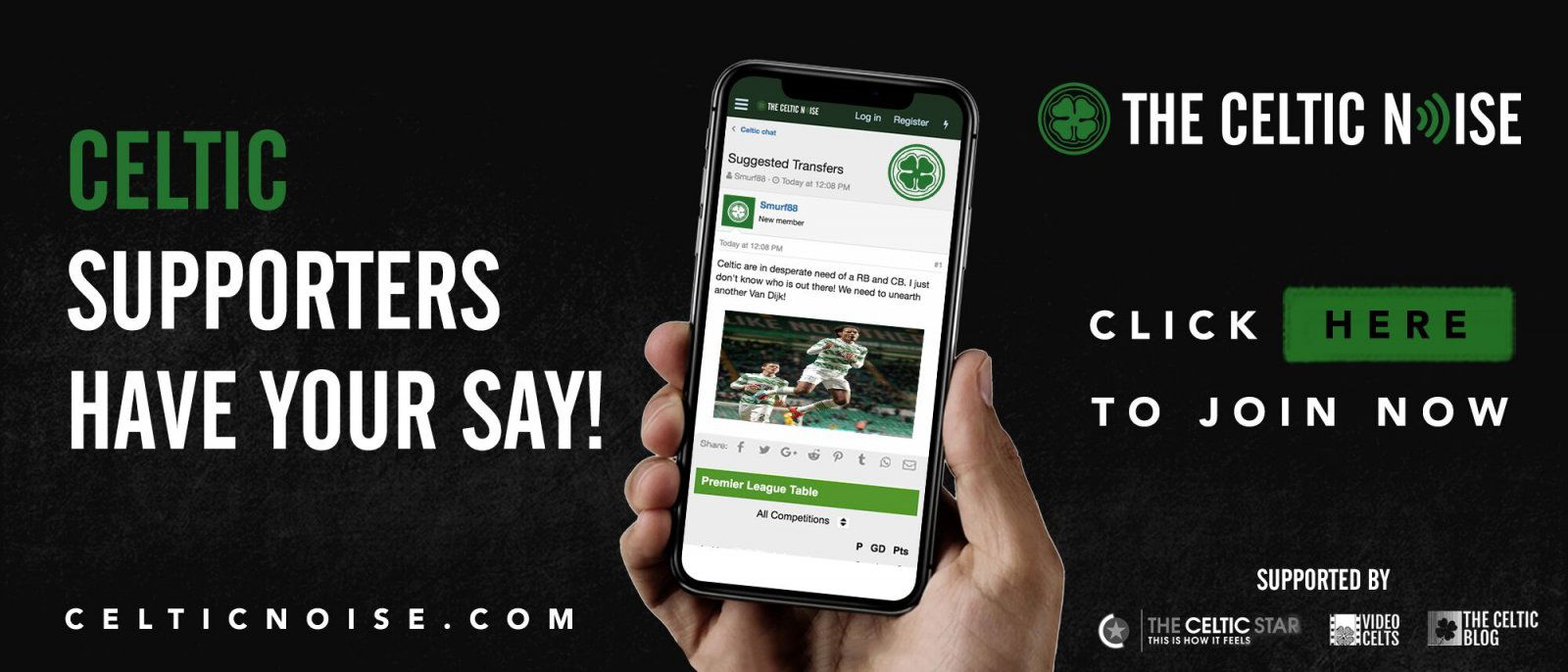 All he needs is the opportunity to show what he can do, and in the coming weeks and months he will get that, although Neil Lennon has, again, said that the club does want a fourth striker on the books. This is what happens when you play with two up front.
And two up front is how we lined up yesterday, and that was interesting and I thought that against this team anyway it looked effective. We'll see how well it does on Tuesday against a far more capable team in St Gallen. We also moved the ball forward the whole time, there was none of the tippy-tappy backward football we've come to know from the Brendan era and the tail end of last season as Lennon struggled to make the previous manager's tactics work for him.
I still have some concerns about the basic 4-4-2; it leaves our captain, who's not getting any younger, with an awful lot to do on his own in the middle of the pitch. The 4-2-3-1 favoured by Rodgers might leave us looking short up top at times, but the solidity and security it offers in the middle of the park has been one of the foundation stones of our success.
Teams – like the Ibrox club – who flood the midfield will have a field day against a standard 4-4-2. I have to think that Lennon has thought about that one and intends to be adaptable. If we really are going to sign a fourth striker it suggests that part of his thinking involves ditching wide players in certain games and playing a hardy 4-3-3.
Whether that will work or not remains to be seen but my guess is we're going to find out.
One of the interesting things about yesterday was seeing Callum in a holding role behind Nir Bitton. I like Bitton and always have, I would keep him around for another season at the very least. The thing is, he doesn't play so well in a midfield where it's only him and Brown … but in a 4-3-3 alongside Brown and Callum, I think he'd be a great asset and a huge player.
Yesterday didn't require us to be at our best, but I liked the way we moved the ball around and I liked the way our strikers played off each other. The players are still getting up to full fitness, but it is coming and you can see it. The manager is experimenting with players and systems; could you tell where Shved was playing? He and Forrest swapped positions a lot, and whilst it was difficult to work out what was going on at times, that's sort of the point.
If it was tough for us, imagine how tough it will be for central defenders trying to stop these guys?
The signs were good yesterday, but we'll learn a lot more on Tuesday.
Following that, the countdown to Europe begins.
Lennon says he wants at least one more signing in the door. I'd like to see two, but one would put us in a decent position from which to strike out and qualify in the first two rounds. Past that, we're in lottery land.
A few more good signings prior to those games will give us real muscle and a real chance, not to mention virtually assuring nine in a row.