Well, it's that time of day again, time for a transfer round up and as usual there's plenty to write about, which is fitting since the transfer window has finally opened with that grinding sound of wood on wood which is familiar to those of us who grew up in the 70's before double glazing and the internet and EasyJet and when Elton John still had his own hair.
Believe me, what you are about to read would be worth putting up a password protection for like accessing online betting bonus codes, if only I took it more seriously than I could possibly justify.
Let's take the rumours about players coming in.
There aren't so many of them today, unfortunately, which is kind of weird considering how many of them we had to read yesterday. Good thing too as most of them have been roundly booted into the long grass as this site suggested they might be.
The first one is the Reading defender Liam Moore, a story we highlighted yesterday and dismissed as utter nonsense. £8 million? There was zero likelihood that Celtic would spend that kind of money on a central defender and lo and behold it's exactly what "club sources" confirmed to the media this morning.
Stick a second pin in that one, and a third.
The media continues to insist that we've walked away from the David Turnbull idea and there was a weird hint of that in the press this morning; reports from south of the border suggest that we made a late bid to sign Nick Powell of Wigan, which he rejected in favour of a move to Stoke.
Do I believe the story?
No, actually I don't because it would have been a farce for Celtic to have tried to sign Powell at this late stage when his availability has been known about for months and this site and others were urging quick action on him to stop things from even getting to the point where an EPL club would remove any chance we had.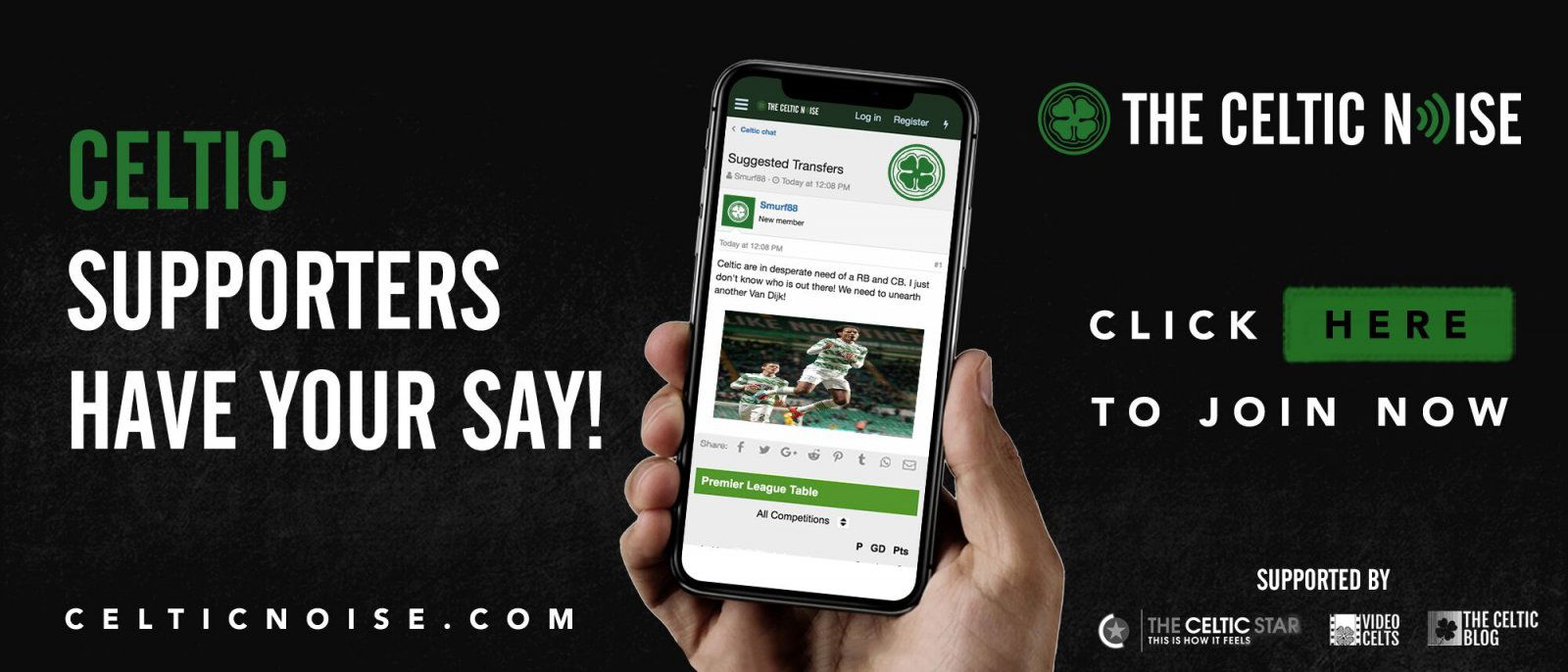 The time to have made a move would surely have been before the mid table Premier League clubs were sniffing about him, right?
You have to think our club is more on the ball than that.
Rumours continue to circulate about the right back position; one horror story has us linked with a loan move for Arsenal's young up and comer Jordi Osei-Tutu. With Lustig looking like he's going to go – more on that in a moment – there's a need for a real, proper, first team right back and one that we own.
So this kind of deal isn't appealing at all.
Rodgers is supposed to be on the brink of sending Filip Benkovic back up here for another year. That would be welcome, but in no way will engender any forgiveness for our ex-boss, and especially not if he decides to unsettle some of our current first team stars, a subject I'll be getting to in just a moment.
And aside from a monumentally brilliant piece of internet titillation about Celtic signing Danny Welbeck – a story I can't even find the source material for but I've seen whispers about it – that's about all the news that's unfit to print. Not much is it?
The real stories – haha yes, I laughed writing that – are those about players allegedly leaving.
I covered the ludicrous story about Ntcham yesterday, and today there are more of them.
They are mostly about Kieran Tierney, a player who still has about four years left on his Celtic contract.
Mikael Lustig looks set to go, and it's bad enough that we're going to need not only a right back now but a right back to cover him.
To allow Tierney to go would be a colossal failure of management on every level, requiring us to sign two players on that side of the park as well and with the best footballer in Scotland having been lost to us and the club forevermore.
Leicester are one of the clubs allegedly sniffing around him.
They're also linked with a move for Callum McGregor.
This kind of media nonsense hinges on one thing; our club is apparently willing to sell every player of value when an acceptable offer comes in.
You know what's wrong with that assessment? It's not even close to being true.
We resisted offers for Tierney last year. We've resisted bids for McGregor and Rogic and we were ready to resist offers for Dembele until he spat the dummy and made staying impossible. If we sell Ntcham it will be because we cannot justify keeping him based on performances. We were ready to resist on that front last season, and in fact we did exactly that.
If the interest from Leicester and Rodgers is real and not just lazy hacks trying to fill column issues – which is exactly what I think it is – there is no decision to be made at all. We tell Rodgers to look somewhere else, and it's really as simple as that.
The media can write whatever nonsense it wants on that front; Celtic has money in the bank, and loads of it.
Even those who think that we tight-fisted when it comes to buying people surely cannot have missed that we do not need to sell … we're not the ones hawking our "top players" around every English club at prices so inflated Katie Price would be embarrassed.
You can tell this is going to be a long window though; the media will run one of those stories every day in the hope it unsettles our players. But I repeat; all the club has to do is just say no, whether it's to Brendan Rodgers or any other manager.
There's no dilemma here, no decision to make at all.
We are in control of what happens with our first team stars, and we have no imperative to sell.
The Rumour Guy is an annonymous Celtic blogger who sent forth this dispatch from a gin bar in Mombassa.