Even by the usual "standards" of Andy Walker, his comments the other day on David Turnbull and Celtic were absolutely outrageous.
They resonate with pig ignorance.
They clang loudly with his usual anti-Celtic spin on everything.
According to Walker, our club placed Turnbull and his agent under "undue pressure."
We have heaped stress onto the footballer "before he's even kicked a ball."
What rot this is, what blatant garbage, what a clear-cut effort at finding a negative in an entirely positive outcome.
Turnbull is 19, and had the presence of mind and the emotional stability to rise to become a Motherwell first team regular at that age, and to propel himself to at least two £3 million plus offers, one from the eight-in-a-row champions of Scotland and 3Treble winners and the other from a club newly promoted to the EPL.
I suspect he doesn't need hand-holding. The idea that we put him under pressure – and especially when he was offered more money to move south – is frankly ridiculous and Walker's disdain for our club seems to be the driving force behind such a statement.
On top of that, Turnbull's agent is an experienced professional, a guy who has masterminded several multi-million pound deals involving our club already. He might not be flavour of the month inside Parkhead, but if we can put him under pressure by saying we'll walk away from the table then he ought not to be in his job.
Yes, we went public, which is unusual for us. But Walker has no idea what went on in those meetings and it may be that Celtic had good grounds for what we did. Regardless, the strategy paid off in spades and we've got the player in a deal that satisfies us.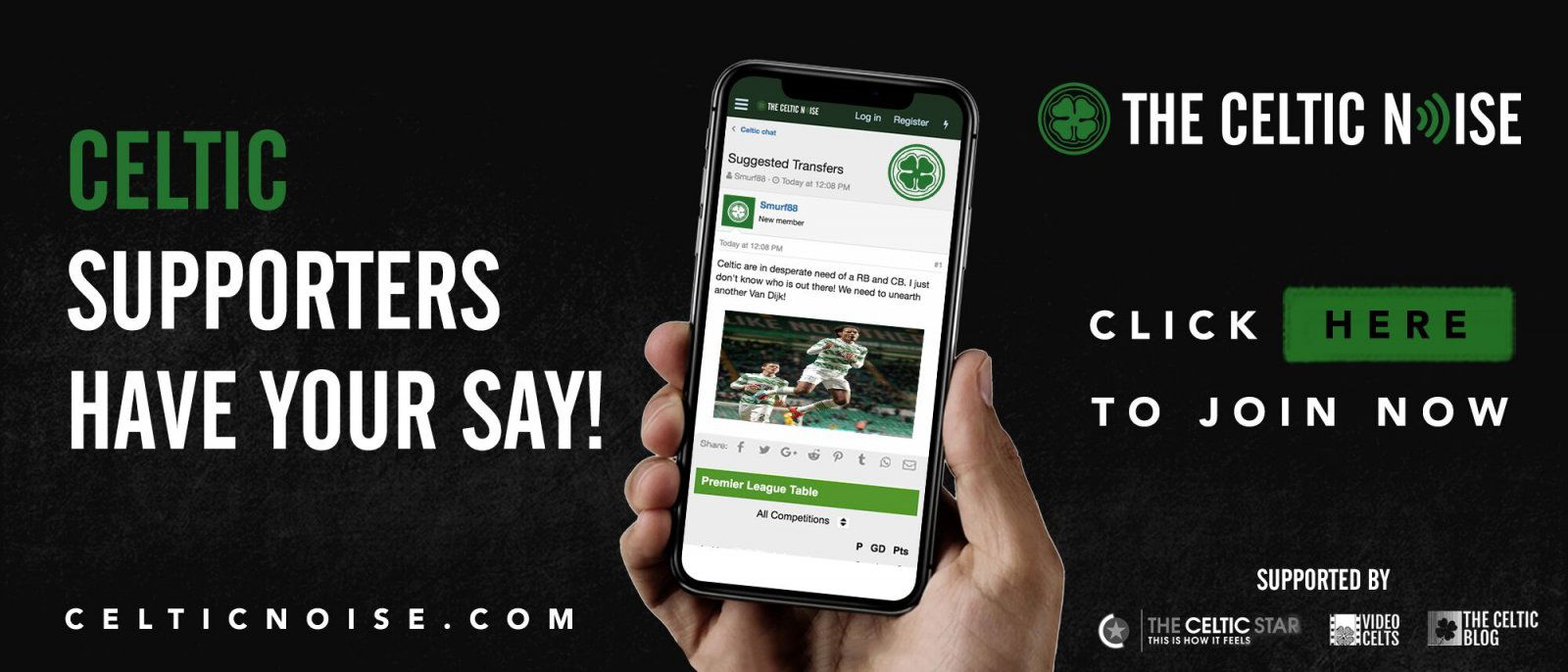 You get the impression that's the part of it which Walker isn't happy with.
Not only was Celtic's stand fully vindicated, but it was a successful one.
It's also clear that far from feeling pressured – it must be nice to be under the kind of pressure where you have two offers on the table which change your life in the best possible way – Turnbull himself gave a lot of thought to where he'd end up and made a decision which he honestly feels was the best one for his future, and not just based on money.
Which, really, is all Celtic ever asked him to do.
David Turnbull has had a life changing seven days, at the end of which he will have a four-year deal at Parkhead worth a minimum of £500,000 a year; he will be a millionaire twice over when that deal ends, whether the plays every week or not, whether he's successful or not, whether he earns a pay raise which increases his salary or not.
It is all in front of him now, and he's come to this place having seen how resolute Celtic is in doing what's right for us.
And in the midst of all this alleged "pressure" we put him under he heard Neil Lennon say what a fine footballer he was and Scott Brown telling him how great the move to Celtic Park would be, if he only made a decision based on the football reasons and not about the cash.
Undue pressure?
We could all do with a little of that in our lives.
Walker has proved again what we all know; he loses all sense and reason when a chance to put the boot into our club presents itself.
This is him at his very worst, and to call him an idiot really is an insult to all those guys dithering away in villages across the land.