Two rumours to cover today, both of them reported in the MSM.
They are linked by the media's claim that our club and the one across the city are engaged in a "tug of war" over the players.
This throws up quite a funny image; a fifty stone monster on one end of the rope and Mr Muscle on the other.
We all know that in a genuine two-way battle we'd win every time.
(We are the fifty stone monster by the way; I know that sounds more like a Photo-Fit of one of their supporters than one of ours, so I thought I'd clear up any confusion.)
The first player is Joe Aribo, of Charlton. He is one of the names on the infamous leaked dossier, and indeed the press has said that Celtic have been sniffing around for his signature. Now, according to the hacks, the Ibrox club has nipped in there and opened talks.
How true is it that Celtic pursued our initial interest?
The same press reports that make this stupid tug-of-war claim have actually said no … which I dunno, kind of undercuts their whole story if you ask me.
Hey, what do I know?
I'm just an on-the-run blogger struggling to get by and writing on a website which doesn't even have a Donate button.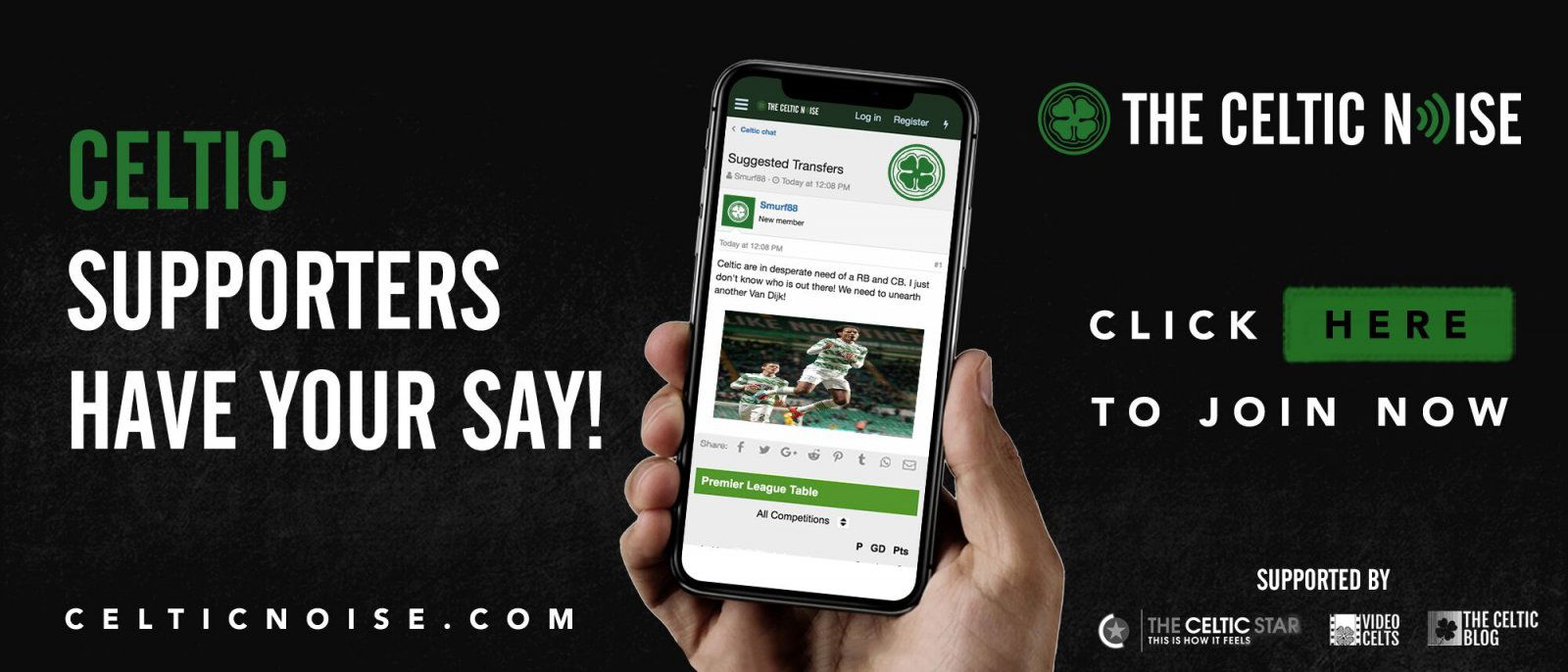 Besides, he wasn't the player we invited to Celtic Park and gave the guided tour to. We seem to have settled on Rekeem Harper as our first pick and acted accordingly. I am sure that the interest in Aribo has not been dropped entirely, but it's not been followed up either.
Reports today also suggest we've made a concrete offer for young Turnbull at Motherwell. Unless we're going to fill the team with midfielders, I'd say Aribo has slipped so far down the pecking order he'll be lucky to get a single drop of grain in his beak.
So this isn't so much a tug-of-war as it is our fifty stone bruiser dropping the rope to go off and sink a few lagers and telling his pitiful opponent to have a practice whilst he's away. And I'm willing to bet they still don't get anything over the line, as there is English interest in the player and the small matter of a £300,000 fee in the event he does decide to take a step backwards in his career.
The other transfer rumour today is the tug-of-war between ourselves and Mr Muscle over a player called … let me get the spelling right … Bahlul Mustafazada. (In the end I just copied and pasted it.) He is an Azerbaijani defender who plays for a club called Gabala.
Now, although reports have linked him to Celtic for weeks the club itself has never actually confirmed any interest and nor have sources close to it. His name didn't feature on the notorious transfer leak, but I do grant you that might just have been because nobody at Celtic Park could spell his name either and "that Azerbaijani guy" would have looked unprofessional on the paper even by the standards of the spelling and grammar which did end up on it.
What do we know of this one?
Well, according to one report earlier in the year, Celtic have invited him over for a trial in the summer. Could this be the reason we're lavishing money on the training ground at Barrowfield all of a sudden, so that we can suitably impress this guy by having him running around a building site?
Or am I just being stupid?
The whole idea sounds stupid to me; if he's being eyed as a replacement for Dedryck Boyata then you'd think we'd already be well past the point of giving him a trial to find out how good he is? This is a speculative punt and nothing more; if our interest was real we'd get real.
And the player himself has done his level best to talk himself out of the move this morning by saying he "doesn't care" if it's ourselves or the Ibrox club he signs for because there's "no difference" in his mind. Wow. What a rude awakening he's in for. He also says he's not coming to Glasgow to sit on the bench; this guy, who we won't sign without a "try before you buy" option, thinks he's going to easily supplant Ajer or Simunovic, does he?
I think not my man. You better walk across the street if you're looking for those guarantees.
What does the player himself actually say?
"My aim is to play abroad and I have read about the interest from both Celtic and Rangers. There's been nothing concrete yet though."
Which means all of it is a bunch of baloney.
There's no transfer tug-of-war going on here; Celtic barely rates the guy, there's been nothing done since the report in April and even the proposed trial might not even be scheduled. This is a guy with a too high opinion of his talents trying to drum up interest in himself and doing it badly … and the media is happy to go along because it can get Celtic and the word Rangers in the same sentence and sell papers to the only gullible people out there who still aren't reading the blogs for our insight, wit and wisdom.
Y'all deserve everything you get!
The Rumour Guy is a Celtic fan and blogger living in the south of France, fearing for his life and eating dog food out of the can because all his money went on the electricty bill that powers his laptop. If there was a way of sending him some he'd be grateful, but there isn't.