Yesterday's leaked transfer target list had one name on it, above and beyond the others, which had a lot of Celtic fans shaking their heads in disbelief; it was Brandon Barker, the Man City winger who spent a season on loan with Hibs.
It's fair to say that he failed to make a sterling impression on our supporters.
News that he's a target for Lennon has not gone down well.
The suspicion that Scott Sinclair could be sold to accommodate this is even less welcome. For all Sinclair has critics amongst the fans, this guy weighs in with solid gold contributions in goals and assists even when he isn't playing particularly well.
I was delighted when we offered him the one-year contract extension because what he brings to the team over the course of a campaign is expensive to replace. The described "cut price deal" we're seeking for an ex-Hibs loanee isn't close to the standard required.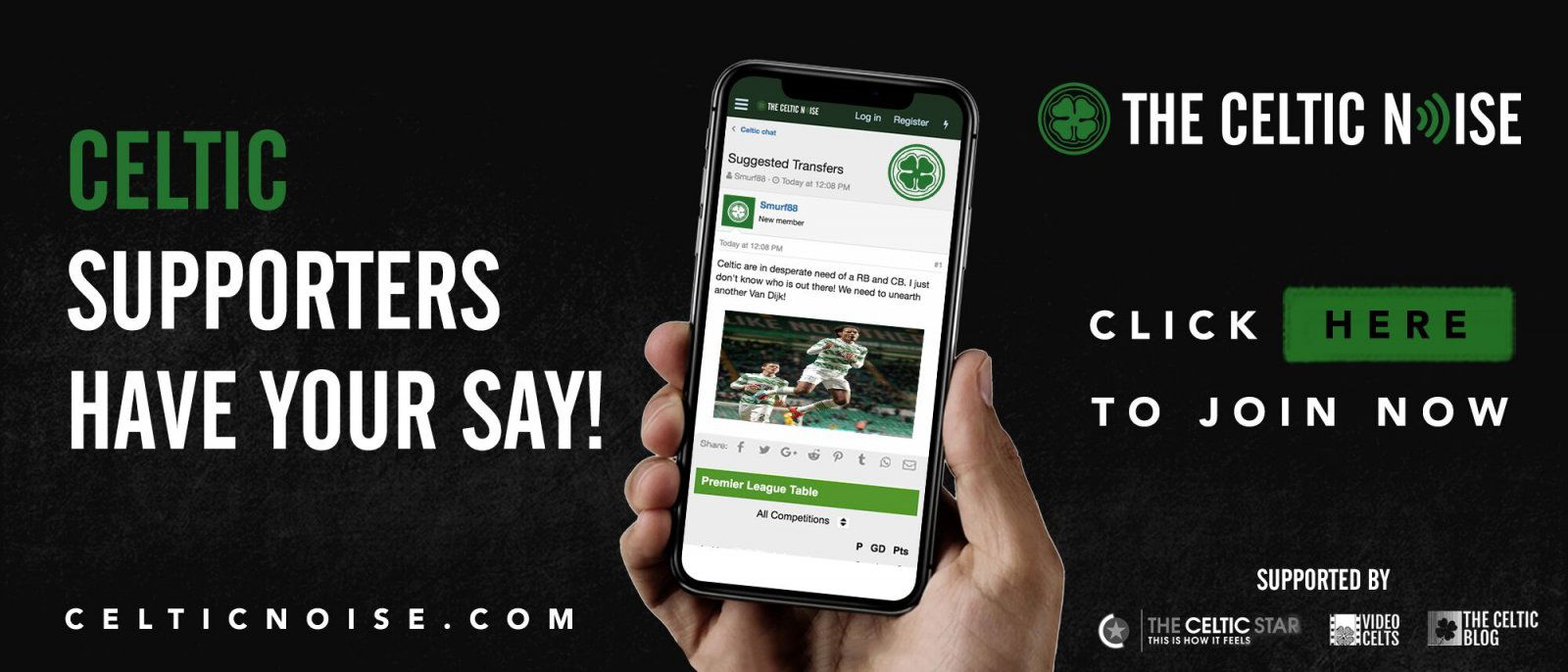 There are those who will say "Ah but Lennon knows him" and they are correct.
If Lennon decided to sell James Forrest and replace him with Martin Boyle who would dare to make a similar argument? Is this the road we're going down? Why not just punt Ntcham and bring in Steve Mallon as his replacement?
Think of the money we'll make on that.
Look, this isn't moaning for the sake of moaning here.
There are things we know about and things we don't know about.
There are things we can only guess at and things where the evidence is already in, and the verdict is clear.
We know how Brandan Barker handles the SPL because he's been here and done it.
We know how he gets on playing under Neil Lennon in the SPL because he's been there and done it.
Expressing reservations – to say the least – over this is entirely appropriate and evidence based.
This is not an ordinary football season we're supposed to be preparing for here; this is the nine in a row campaign. This is history. I know the fans appreciate this; is there any sign – based on that document from yesterday – that those inside our club do?
Is a player who struggled to make any impact on the league when he last played under Lennon really the kind of signing that will "strengthen" this club? That's what we were promised here don't forget; a manager who knew how to spend our money, a manager who had ambitious plans, to answer all the doubts about his appointment in the first place.
Does Brandon Barker strengthen Celtic? Is he the kind of player you would start in the first team ahead of others players?
(If those other players – like Sinclair – are sold that's less of a problem; I grant you.)
This is the kind of signing target who does make you appreciate what's already at the club.
This is the kind of signing target who makes you appreciate Jonny Hayes.