Celtic today made two different press releases designed to raise morale.
Neither worked as well as one saying we'd closed a deal on a key first team player would have.
One was about us putting in a planning application to transform Barrowfield; I'm sure that will come in handy, but it begs the question as to why that's a priority now?
The second statement was to thank the fans for their "unwavering commitment" to the club in selling out the season tickets "in record time."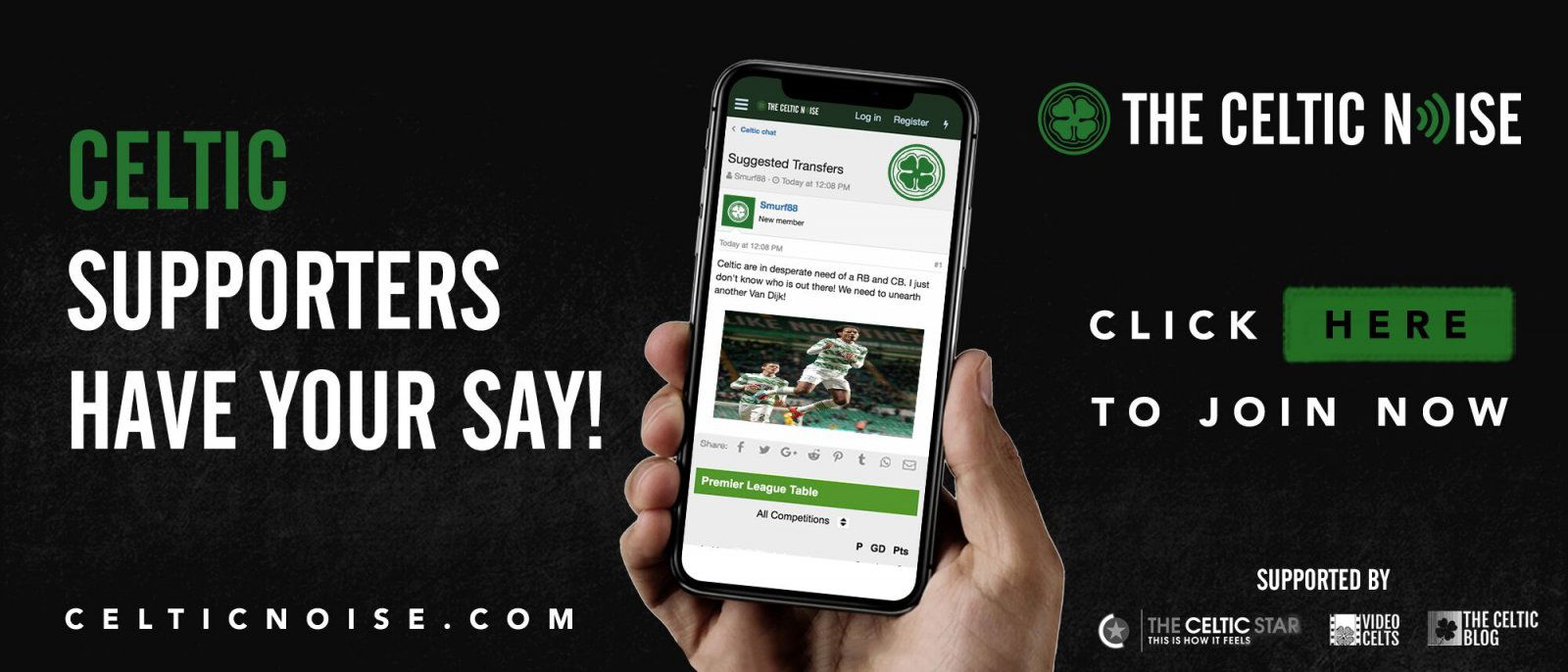 It is clear that the fans are once again doing their bit, to the utmost, and with more passion for the club than ever before.
This, after all, is the nine in a row campaign we're talking about.
There was never any danger of us not selling that out.
There was never any prospect that the supporters would not turn up in huge numbers to get behind the team.
Nobody on the board should think this is a vote of confidence in them; it's a recognition of the enormity of what next season will bring, and it is support for the team and for the manager, who would win any popularity contest with them hands-down.
Our supporters are second to none, they really are.
The Ibrox club thinks its own fans are the best in the county, but they cannot hold a candle to ours.
They think that because their supporters go week in week out, through all their nonsense, that this is the mark of true dedication.
But true dedication lies elsewhere.
True dedication is having the guts to send your own board a message, to fight for the club where it really matters. True dedication closed the upper tiers of the stands during Deila's second year; it was the fans declaring their own intentions and telling the board to shift up a gear.
That we're going to pack out the ground for the league matches should not give our directors any ideas.
The fans are watching every move they make, and want to see some signs of life.
But in the meantime Celtic's biggest assets have shown their quality again, and all of it on faith.
It is time the board repayed that faith in full.