The story that's doing the rounds in the media today about Ibrox's midfield target Joe Aribo – the player who the press keeps trying to link to Celtic – is a strange one. It isn't about his talent as a footballer or anything like that. It's about the bumper salary they are said to be offering him to sign on the dotted line.
It's not hard to work out why this story has appeared.
Someone at Ibrox sniffs opportunity in Celtic's standoff with David Turnbull, but not a real opportunity. Simply a chance to stir the soup a little.
And some in the media know this, of course, and are right on board with it.
I had to laugh at the paper this morning which said we would have to make a "significant shift" to get the Motherwell youth; Celtic has made its stance on this absolutely clear and there will be no moving, not one inch, to get this deal secured.
Turnbull still has one offer on the table.
He may shift his stance on this, but the club won't.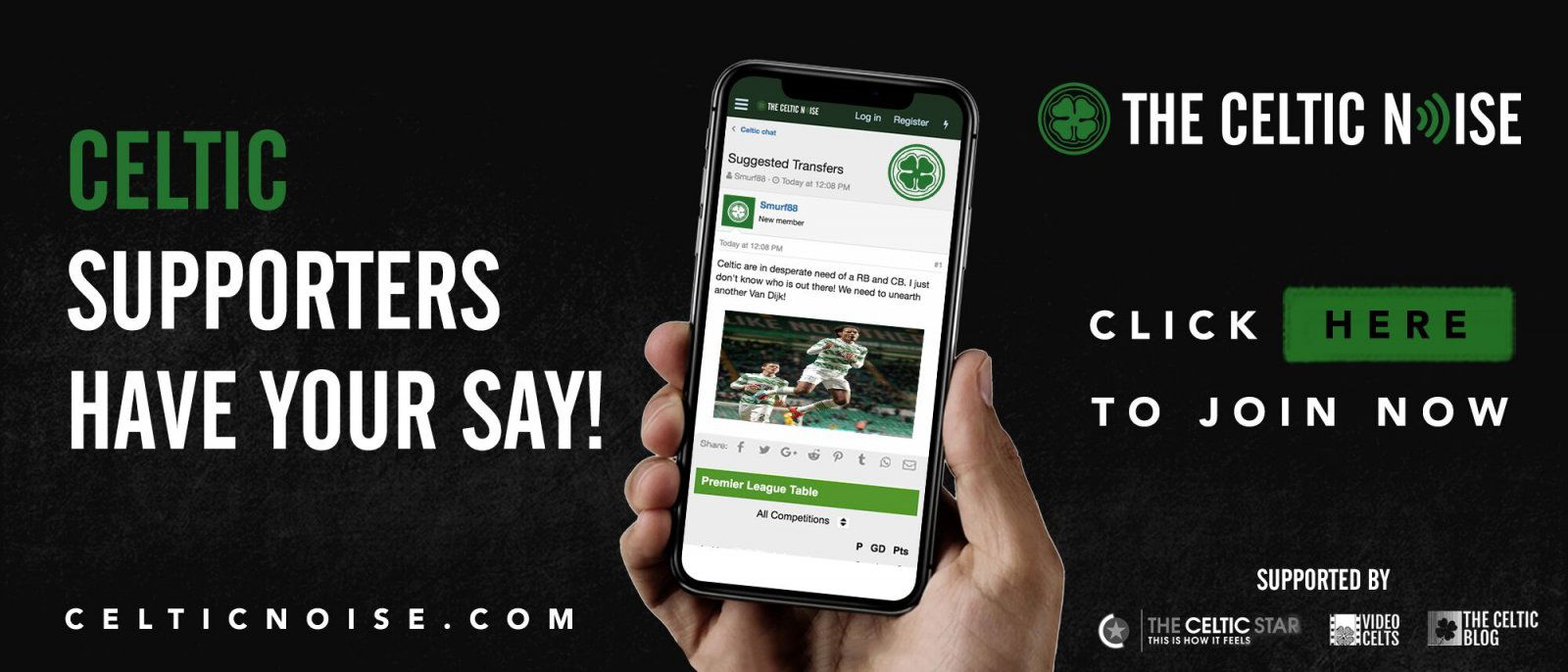 Over at Ibrox, they think they smell blood in the air and because we've hit the brakes over Turnbull's wage demands, they reckon a "strategic leak" about the big bucks on offer to Aribo will embarrass us. Actually, it just embarrasses them, and it will create problems within their own walls as you might expect.
Apart from creating bitterness in their dressing room it will make other players linked with them believe they can pull in the same sort of crazy numbers.
There is no benefit to this stupid act.
It will generate one day of sniggers from their fans, thinking those are at our expense, and it certainly pleases the hacks.
A ludicrous piece from Sked at the Scotsman claims the size of the contract will assure they "beat Celtic" to the signature, in spite of us having not made him an offer.
Aside from the drooling of the media and the gibbering of the fans, this will leave lingering problems for the whole coming campaign. If Aribo ends up warming the bench – and their midfield is already overloaded, so he well might – the players who are in the first team will certainly resent his huge salary.
Neither Aribo nor Turnbull has done anything in his career which remotely justifies a salary of £1 million a year.
All the Ibrox PR team has done here is advertise its addiction to spending stupid money, and at a time when their club is mired in legal troubles – another kicks off this week as a company sues them for £1 million over their cancelled plans for a memorial garden where fans would buy urns for themselves or their loved ones (ugh!) – it looks all the stupider.
Celtic must surely be working hard behind the scenes to get deals done; the absence of anything in the press is probably not as bad as the silence suggests. I want us to spend real money, proper money, but I would be appalled if we spent stupid money, and that's what we'd be doing if we bowed to the outrageous demands of a Motherwell youth and his agent.
It's no surprise at all to discover that the Ibrox club has no such sense of restraint.
They never have, and that's why we're on Club 2 over there with Club 3 possibly on the way.