The Kieran Tierney rumour mill continues to churn out its nonsense.
Today the link is with Arsenal, and a lot of people seem seriously well informed about what is going on inside The Emirates Stadium. You'd think clubs would be able to keep their transfer plans more secret than this, wouldn't you? But of course, Celtic fans know how that one goes.
Whatever your thoughts might be on David Turnbull, the last week has been a shambles.
We should have walked away from that deal on Friday when it became clear what the position of the player and the agent were. I don't care about Turnbull, but the handling of the whole thing has been amateurish and has allowed the public perception that this is John McGinn 2.
The board owes us big time. We have downgraded the manager already. We cannot afford to downgrade the team. A half dozen players have already left the squad – the majority will not be missed, if I'm being honest – and not one footballer has been brought in. Lennon was part of the planning; this stuff has allegedly been "worked on" for months … and the impression already exists that people inside the club are dragging their feet.
When is it time to worry? Not yet, because we have time. But time is not on our side any longer, time is running out fast. We have Champions League qualifiers not so much creeping up on us as barrelling down on us like a runaway train. There are things that will not wait.
Above and beyond who we bring in, it is imperative that we maintain the current strength of the first team as it stands. The Tierney rumours are just the start of it, and the message should be clear that the fans will simply not accept the sale of first team players during a window where promises to emerge stronger have been made.
Fans want to see additions to that squad, not sales.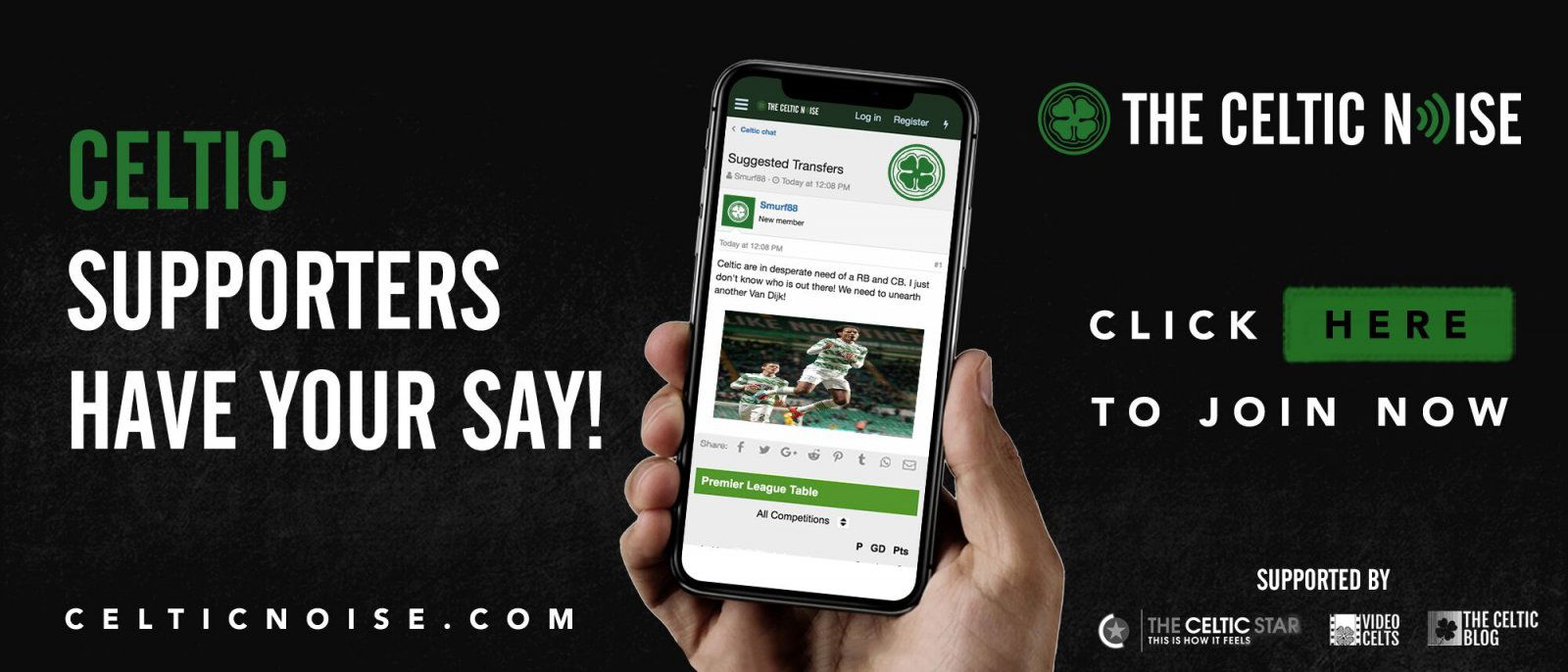 Not even Ntcham should be allowed to depart until his replacement is sourced, and there should be no circumstances whatsoever where we countenance the sale of Tierney or McGregor no matter what happens with incoming footballers.
We should have beaten AEK Athens last year; they were not a formidable club.
Whatever people inside Parkhead tell themselves about the value of not taking risks, that failure cost us £30 million.
We could have given ourselves a real shot at that bounty by spending a fraction of that.
But our transfer strategy – and I want to laugh even writing that sentence – was appalling. We did emergency surgery on it in January, but only with a patchwork of loans. There are gaping holes all over the first team squad, and the work to fill them should already be well underway.
We're a club without a proper assistant manager; John Kennedy? Please, he simply won't do and it's a mediocre appointment if we're being generous. We have no lead scout. And we just sacked a cleaner for leaking confidential information at a time when the club itself is happy to leak details of salary offers to new signings and more.
One positive; today we're linked with Nicky Hammond, who was formerly at West Brom and Reading, to come in as a director of football … that could be a game changer, as it will remove a certain person from having any more day to day involvement in the football operation.
And that is needed, and it is needed urgently.
There is a creeping unprofessionalism about how we do things, and like all forms of rot in major organisations it doesn't start from the bottom but comes from the top and spreads downwards. The shambles of the last summer window went all the way to the finish, don't forget, with Dembele sold so late that we had no time at all to replace him.
We netted a small fortune for him, but the guy we brought in instead of the £20 million striker was a footballer no-one had ever heard of and who cost us a tenth of that sum. It's pretty clear that the Dembele money will not be reinvested in the team; this summer's spending will be recouped by the sale of Olivier Ntcham as soon as a major offer for him comes in.
How ambitious are we?
Daniel Arzani is being repackaged as a major player for the coming campaign, although his best position is wide right where we currently have Forrest and Shved. Leigh Griffiths is being touted as a guy who will "save us millions" and stop us having to buy the new striker the manager already said was a key priority. Central defence needs two players. The right back position needs two players. We continue to look for a central midfielder.
All this is known. The sale of a top player now would put us in serious peril. I said earlier in the month that even if Lennon gets no money, and no backing, that I would still expect us to win the title because our squad is still the strongest in the country, by miles.
But start to sell off key parts of that squad, and we've got problems, and ignore anyone who suggests that selling Tierney or McGregor would let us rebuild the squad; I've heard it all before and we never did replace Armstrong nor Dembele. The manager didn't even get the bonus cash we brought in from the Virgil Van Dijk deal, and I thought he was certain to spend that.
The introduction of a director of football will not change all of this, but it will add that much needed professionalism to negotiations again, and hopefully, with it, a sense of urgency which has been in short supply around the club for a while now.
This could be the most positive step we've made in a long time.