The news that Celtic's contract offer to David Turnbull has been turned down is a shocker.
There is a temptation to blame the club for this, and that's a temptation I know a lot of people are going to jump all over.
I am not going to be one of them.
Everyone knows I rate this kid and I'm loathe to see Scottish football – and Celtic in particular – lose out on top talent to English clubs.
But Celtic is bigger than any one player and the idea that we should be kept waiting by a Motherwell youth and his agent … it's not on at all.
Who do they think they are?
If his agent reckons that what Celtic has described as a "magnificent offer" is unworthy that's his prerogative.
But it is a curious claim he's made about waiting to see what's on offer from England first; right now what's on offer is a choice between two options.
Sign for Celtic, for what I'm certain is a lot more money, or stay with Motherwell and risk everything.
There is no "English option" on that table at the moment, and that he'd rather pursue one tells us all we have to know about the people we've got on the other side of the table.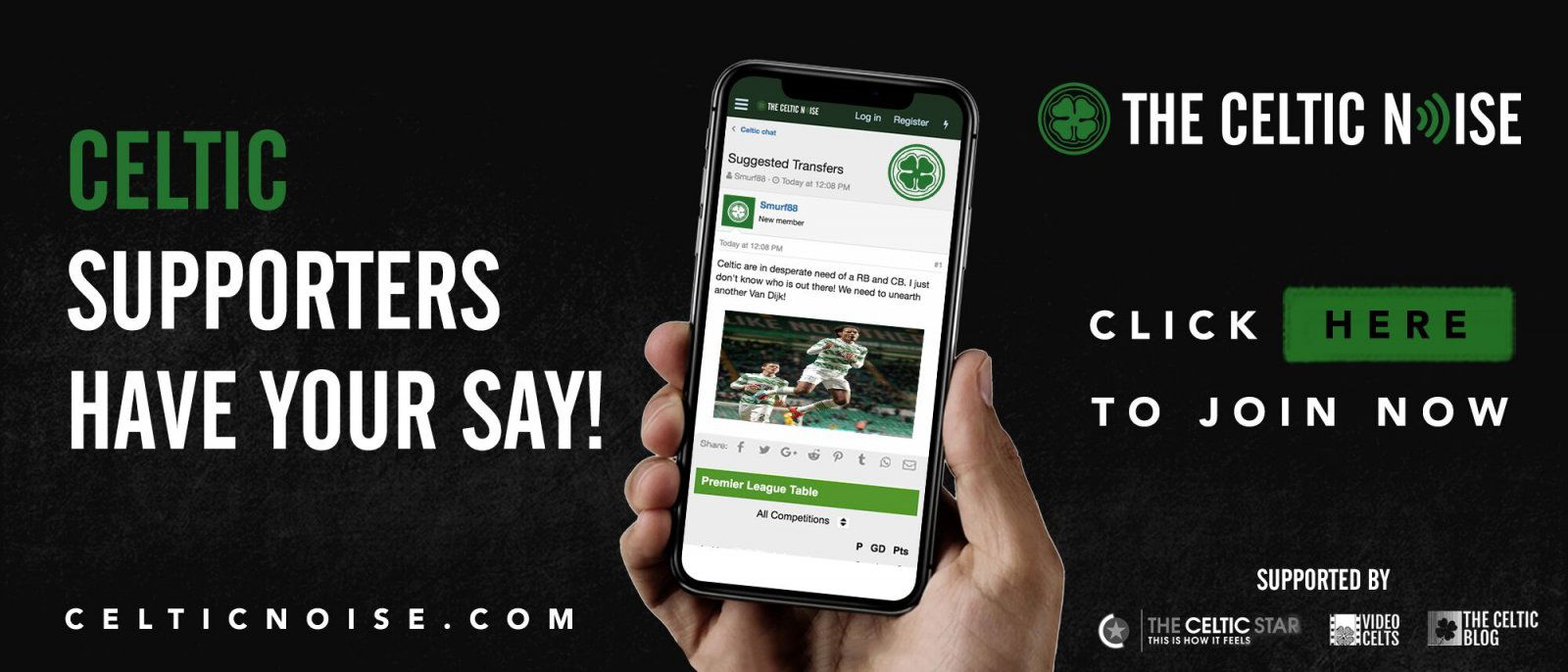 All we can do here is buy ourselves trouble.
If we wait then we waste precious time we could be spending on other targets and time is not something we have the luxury of, and it might prove to be in vain anyway.
If player and agent crawl back to accept our offer understand that they'll have done so because it was the only one on the table; it is a matter of time before they start agitating for a move elsewhere.
Celtic has never released information like this before. It is a mark of frustration, and although some of our performances as a club of late have been somewhat amateurish I do not believe this is an example of that, although it would certainly look bad to an outsider.
I would argue only with leaving the option of "take it or leave it" on the table. What's there to discuss at this point? The moment the talks broke down it leaked, and it's clear who the leak came from along with this idea of waiting to see what other clubs are willing to do. An agents job is to get the best deal possible for his player; time will tell if Turnbull's agent gets him something better, and time will tell how the word itself is properly defined.
There might be more money, but honours, European football, playing in front of 60,000 fans every week? Is any of that part of the package?
This is the nine in a row campaign we're building for, and ten after that, so a place in history and immortality is part of the one on offer at Celtic Park.
If that's not good enough today, then it won't be good enough tomorrow.
If that doesn't inspire the player to want to come here, if a few grand a week can turn his head, don't we already know everything that we need to know in advance?
Celtic should pull the contract offer at once and move forward with alternative plans. If I have one complaint with the club over this it's Stephen McGowan's piece yesterday which said that we'd moved on from Rekeem Harper to close this deal … putting that information in the public domain prior to this being done and dusted – if that, in fact, is what happened – was clearly an idiotic move, and the summit of arrogance for which someone's backside should be kicked.
We better hope it's not killed our chances.
But as for Turnbull, well this ought to have been his moment, and the only one he gets.
If it was down to me, and I suspect most other fans, it would be withdrawn immediately.