Arsenal's next bid for Tierney is expected later today, and the word from down south is that the cash element of it will rise to around £18 million and that numerous makeweights will be thrown in for good measure; players.
One a permanent deal, the others loans.
Under no circumstances should any such deal be accepted by the club.
If Lawwell sanctions that then it really is time to run him out of the building.
The permanent player is Carl Jenkinson, a right back who has spent years out on loan, who is entering the last year of his contract and is therefore up for sale anyway and for a modest sum. He would be nothing other than a second-rate purchase, and his wage demands would be ridiculous.
I'd rather we gave the money to Tierney and McGregor and kept them.
The idea that we should accept loanees as part of the deal is too appalling for words.
When is the club going to take the job in front of us seriously?
The team needs several new additions, on permanent moves, and not stop-gaps to save money.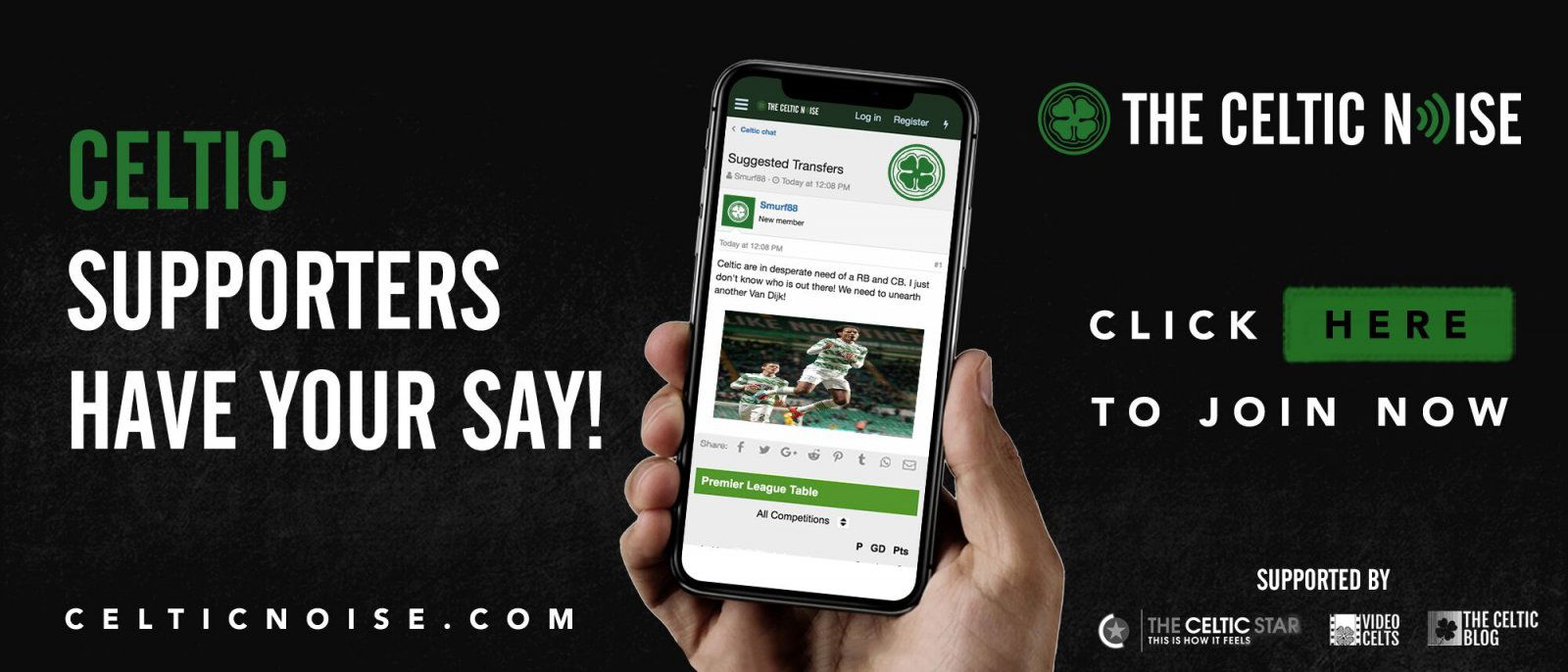 The idea that we would sell a world class footballer and replace him with some Arsenal youth – or Max Lowe – is abhorrent.
We have a number that some in the club clearly regard as an acceptable fee – many in the stands would disagree that such a thing exists on the cusp of the nine in a row campaign, and I am one of them – and whatever we might think of that, it should be stuck to.
Some in the media would have us feel sorry for Arsenal, as this deal would cost them the better part of half their total transfer budget.
I'm afraid my sympathy for them is in short supply, especially when they've leaked every part of these negotiations to try and unsettle our player, and they are still doing it today, even boasting that they're confident of getting him on the cheap.
And by English standards, it's more than just cheap of course.
Even £25 million is an insulting sum for such a good player.
But loanees? Squad rejects? To "entice" us whilst they offer less even than that?
You've got to be joking.