I don't know what happened between David Turnbull's people and Celtic in the last 12 hours or so, but they clearly bet on our club being willing to move on our offer. But they failed to understand that we would not do so.
Tonight, the media says we're walking and moving on to new options.
Turnbull's people clearly pushed their luck and this is the result.
People close to the player spent most of the last few days trying to roll back the idea that this was about money. Of course it's about money. The idea that they had shifted their position because we had offered him guaranteed first team football was ridiculous, as I said in the previous piece.
I still suspect the player was behind the attempt to re-open the talks in the hope a deal could be done.
But someone has made a hell of a mess of this, and I wonder if his agent didn't roll up to Parkhead with the same demands as before. It certainly wasn't a mistake on the part of Celtic. Our position has been clear since talks broke down on Friday.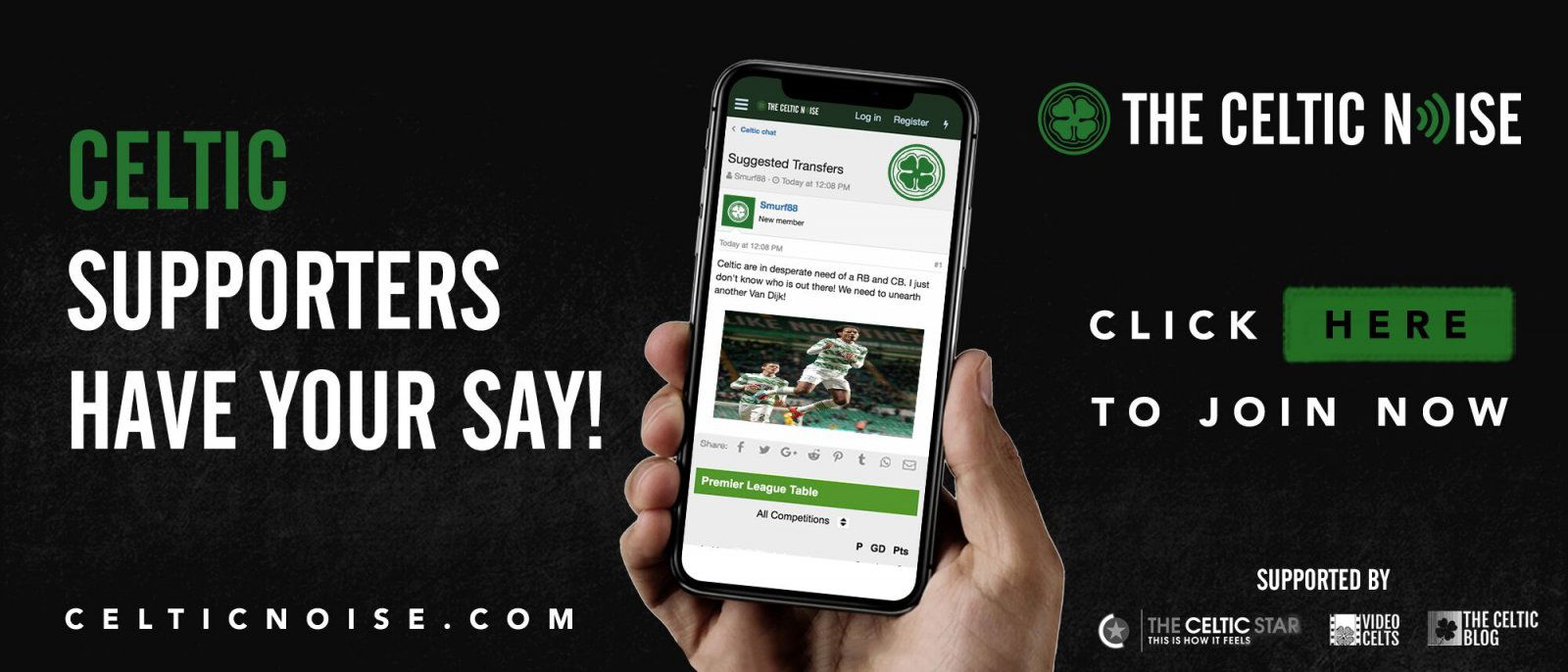 We had made an offer. It was still on the table if the player wanted it. But as the EU has warned the Brexiteers over and over again over the May deal, it is not subject to renegotiation. That we have now withdrawn it proves that this wasn't a bluff.
And not for one minute did I ever think that it was.
Celtic knows what it believes Turnbull is worth.
He is a player who's had one senior year in the game. He is only 19. He was never going to earn £20,000 a week at Celtic Park until he'd done a lot more in the footballing world than at present. I wonder very much if there's any club in the game which will sanction that kind of salary for him at present.
Not one of the teams who have been linked with him is one that will be challenging for honours.
Sheffield Wednesday are one of them, and it's not even clear that they'll be able to sign players.
They are under what's known as a "soft transfer embargo" imposed upon them by the EFL for failure to submit full financial reports.
Another is Bristol City. Then there's Barnsley.
You tell me whether those clubs are a good bet?
There's talk about Southampton, but that could be all it is.
These are now his options, if one of them actually puts up the money and matches what Celtic bid.
When the news broke on Friday, this website suggested that Celtic walk away from the deal at once.
His agent is clearly someone who will continue to agitate for more money and a move away from Scotland the second there's a flutter of interest from elsewhere. That's not a scenario which is tenable and the better the player got on the more speculation we'd have seen drip-fed into the media about other clubs being interested and touting him for a move.
Barring Turnbull ditching his advisors and getting some better ones, this move is as dead as Julius Caesar. This was his chance to take the right career path and become part of a team that won things and that was on the brink of history.
Like many other "if only" moments in life this one will never come again.
If he's not to regret this in more immediate terms, the player and Motherwell had better hope something comes along between now and the window closing. That's down to them now. Celtic cannot afford to wait, and Celtic will not wait.
And nor should we.