The Daily Record published one of its periodically hilarious articles last night, when it suggested that Celtic is in the market for Greg Taylor of Kilmarnock.
He is a left back.
But the paper went on to suggest that we would have to "move on" left backs before we could move for him.
There is one left back currently at Celtic. His name is Kieran Tierney.
Surely not …? Hey, see for yourself.
The exact quote reads thus; "Celtic and (Rangers) are interested in the young Scot but they would both need to move left-backs on before they were to come into the equation."
Is the paper really suggesting that we have to sell Kieran Tierney in order to buy an SPL player who few of our fans have ever heard of?
Perhaps nobody has told them that we're in the market for several positions, including the full-back roles … and that we have the cash to back it up.
Perhaps nobody has told them that we have lost Izzy from the squad already, and that Calvin Miller is believed to be next to go.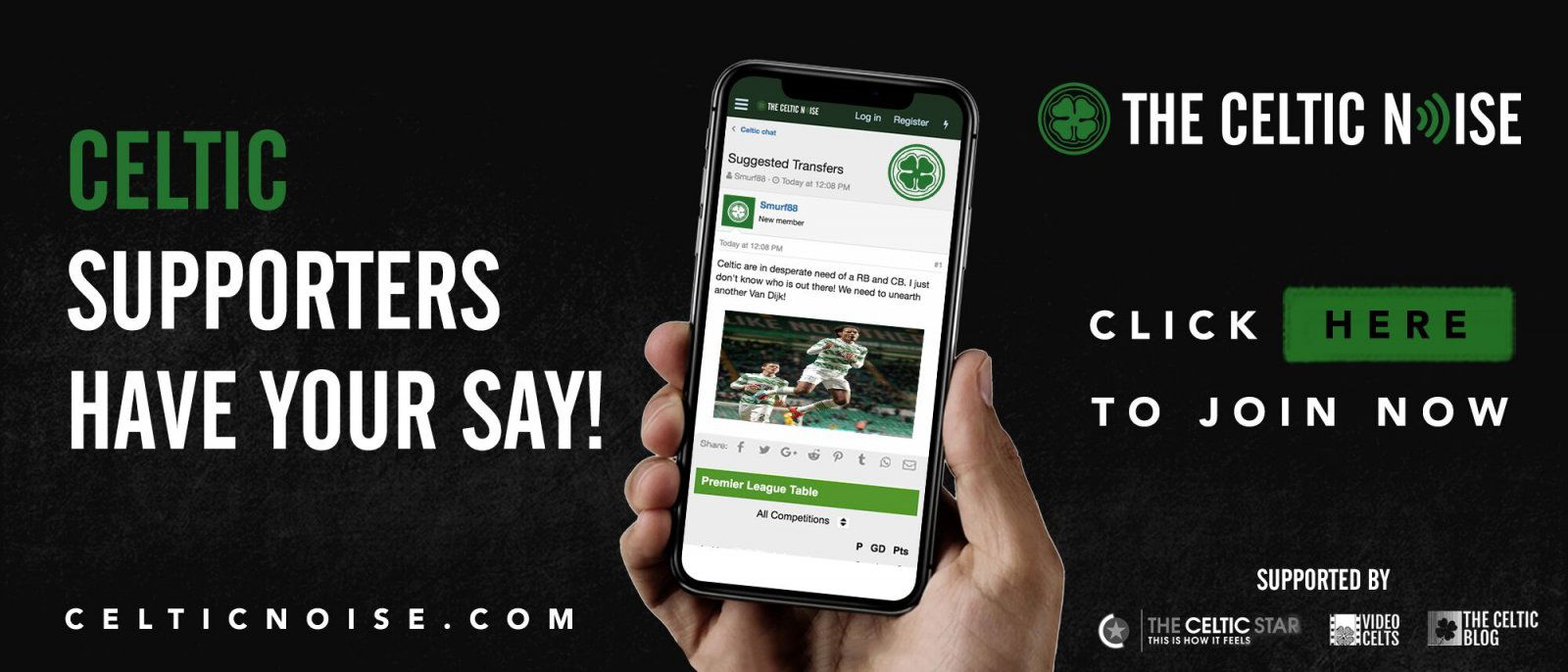 If we're interested in Taylor he would, of course, be a backup player; if the player himself wants first team football every week then I would suggest he go somewhere else.
Because this actually raises a serious, and interesting, point and is one of the reasons why I'd probably take Taylor at a push if he's got something.
Anyone we bring in for the left back role; they are going to be second choice.
It is the one position at the club which is absolutely nailed down and in the hands of a footballer who is so far in front of everyone else who can play there that he's an automatic first choice when he's fit. Taylor may or may not be a decent player – I've not seen enough of him to know – but he's not at that level, and will be well aware of it.
But this isn't to say that he won't play; whoever we bring in needs to be pretty good because he is going to feature in the weeks when Tierney is being rested. Is Taylor up for that? A self-confident player would see it as a chance to make his case, and set himself up in case one of those alleged bids from England comes in and Kieran decides to pursue it.
We don't like to think about Kieran leaving but it could happen, and we all know it.
But signing Taylor does not depend on it happening, which is why The Record's story is so pitiful.
Whomever we sign for that position, it will automatically be assumed that he is a Kieran replacement … the media will play that string out for all it's worth. That's actually why someone like Taylor is probably the ideal signing, but nobody will be able to seriously argue that he is anything other than a long-term prospect and not the proof that Kieran's being punted inside a calender year.
Hull are said to be ready to offer £400,000. Killie apparently think this will spark a bidding war.
If we did want him and were willing to go as high as £1 million I'd be surprised if we didn't get him. If he's really on our target list – and you have to doubt the paper on this one; it reads like their typical guesswork – then you know what?
I'm fairly sure we've got the money, without having to let our world class first pick go.
Pathetic stuff from The Record today, honestly.