Hey folks, I've been away the last week on some personal business. Did you miss me? I asked my missus the same question and she simply handed me the keys to the new safe house on her way out the door. I'm guessing that means no. Anyway …
Transfer business continues to bubble away, whether I'm sipping beer in a German bar or trying to get a jar of pickled onions open in an English supermarket. (Don't ask.) Celtic continues to be linked with moves for a dizzying number of footballers, with some stories sillier than others.
We also continue to get plenty of stuff thrown at us about interest in our players.
Today a few real beauties; let's start with offers for our players.
Today, it seems that Arsenal made their move for Kieran Tierney and as of now are still awaiting a formal response from Celtic over it. I say that because I'm not sure they understand that the text message back from Peter Lawwell – which was a string of LOL faces with tears running down them – meant a definite no.
I assure the board at the Emirates, that's exactly what it did mean.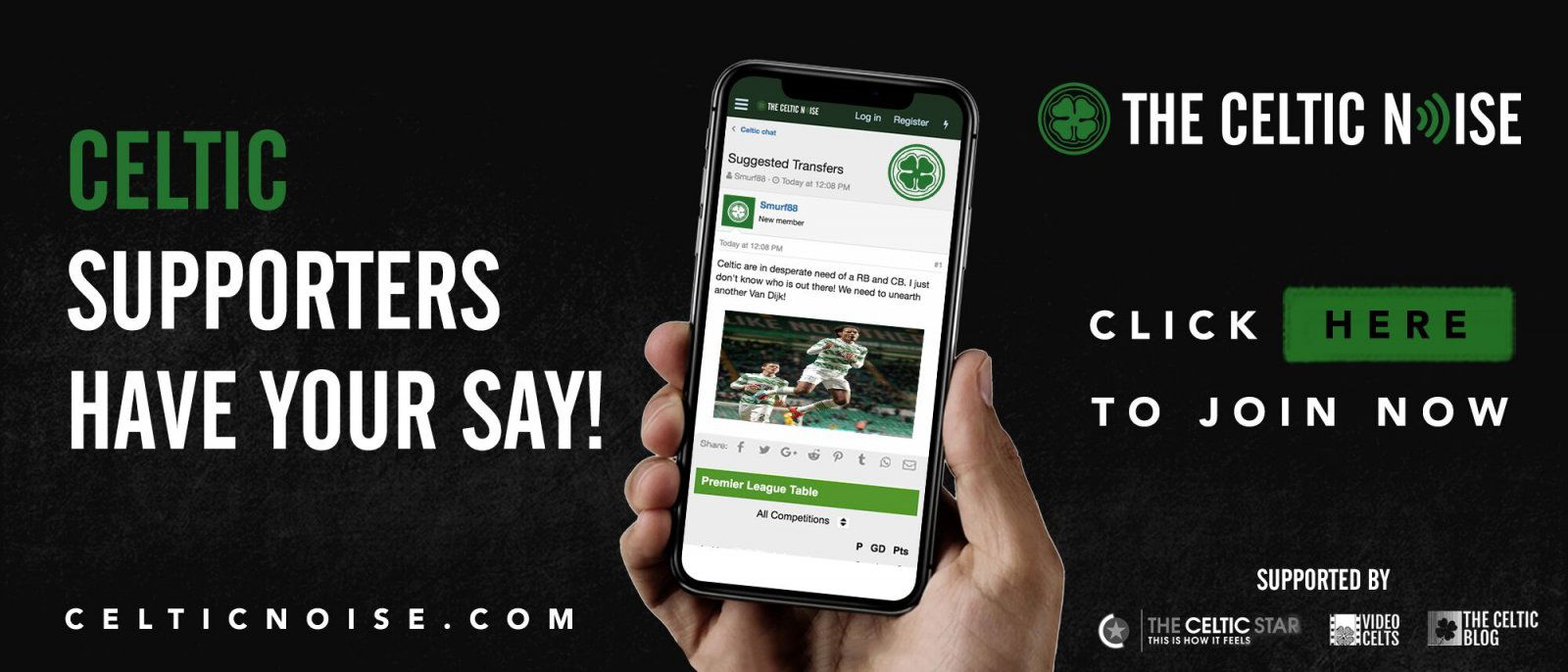 To echo the words of John Hartson, the offer is an insult.
A Glasgow DJ who spends more of his time trying to drum up business for his ailing station than doing actual work on it says McGregor will be the subject of a £17.5 million bid from Leicester.
I'd rate my Moroccan mini-cab driver a better source than that, but say this joker has it right; any such offer would be roundly rejected for the same reason as the one for Tierney was. It's a joke, and coming from Rodgers it wouldn't even be a particularly funny one.
Yet none of them are my favourite story of the day; that has to be The Sun trying to link us with a move for former Arsenal striker Emmanuel Adebayor, who's now 35 and without a club having played the whole of 90 minutes in 2019 thus far.
Once upon a time I would have sold my children and their future children for even a chance at this guy, but that was many moons ago and frankly it's the sort of story only a NewCo fan would get excited over.
There are other stories out there of course – we are linked with half the Arsenal youth team as part of this Tierney saga for example – and defenders names continue to pop up like targets on a computer game, there to be shot down and nothing more, but actual verifiable information is hard to come by.
Lennon says he wants a half dozen players; I'd love to think he'll get them, and I'd especially love to think he'll get before Champions League qualifiers start … but we'll have to move fast.
One deal that will not be getting done is the one helpfully suggested by Tom English, the only man so dense than light bends around him, to the tune that we should accept £3 million fee for Tierney as a loan deal in the hope that his value skyrockets … and we can start a bidding war.
Maybe he hasn't noticed that endless speculation about the player has already started one, and £15 million is only the opening gambit.
English claims that the idea was a result of a night on the beer.
It sounds more like it came from a night on the glue.
I would advise him strongly to lay off whatever it is that he's on.
The Rumour Guy is a Celtic fan and blogger travelling the world on forged passports as Follow Follower's hunt him down.