Mikael Lustig should have played his last game for Celtic in the Scottish Cup Final, and that should have been acknowledged well in advance and this genuine club legend given the opportunity to take a bow that day, and the standing ovation from a grateful support.
In an era where so many footballers – and especially internationals – depart clubs within a few years of signing, Lustig has given us eight of them, every single one of them a title winner. He has four Scottish Cup and four League Cups to go with his league medals.
Yes, he has lost a yard of pace and Brendan's all-attacking system sometimes left him very exposed, but Mikael Lustig is a courageous footballer who never hid, and a true Celtic man who's love for our club shines through in every way.
He has been a magnificent ambassador for Celtic on and off the park.
I so hoped that his departure would be handled with grace and class and it hasn't been. If, as looks certain, he departs in this window it will not be on the high that would have been his had people inside Celtic been consistent in their dealings with him instead of sending so many mixed signals.
He is fully entitled to be angry over that.
I believe it is on our interests to move on from Mikael and let him get on with his career.
I am in no doubt that he will be better off playing somewhere every week rather than sitting on the bench for half his time at Parkhead and enduring barbs from the stands for the other half. Too often these days he is caught out of position, too often the speed of the game here leaves him at sixes and sevens.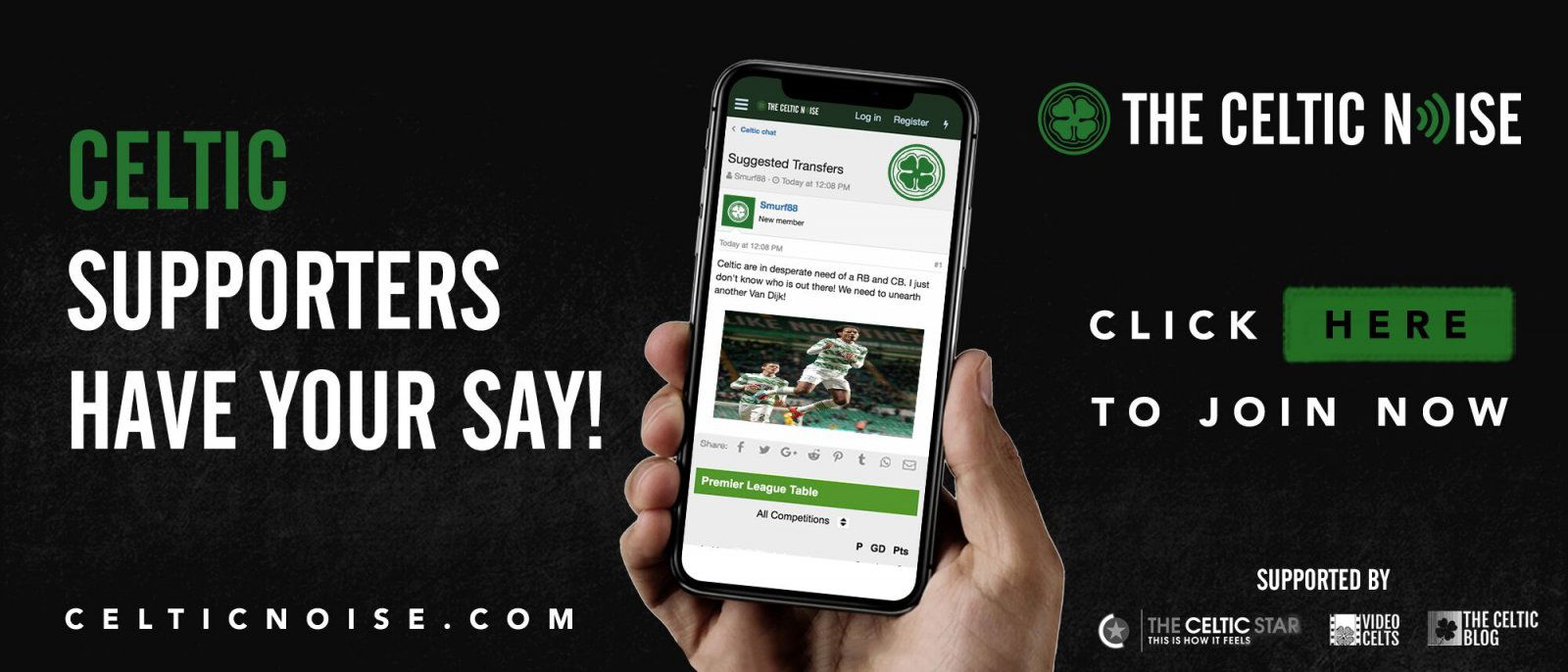 It happens to every player, some earlier than others.
There was a way to convey that to him, to give him the dignity of a final bow. Instead he's been left to wonder and wait.
Neil Lennon, who whilst at Hibs targeted him as a weak link, stuck with him over Jeremy Toljan; this was the first sign that must have left him scratching his head.
The club then dallied over whether it would offer him a new deal or not.
Then they did the right thing, or so said the leaked transfer document; at some point they told Lustig that he would be allowed to go on 31 May. "Notice to terminate contract on 31 May 2019 served," the crucial passage reads. In short, we were ready to say goodbye and he may even have gotten that send-off that a player like him deserved.
Then he was offered a deal extension anyway.
It's as if someone inside Celtic Park either changed their mind in dramatic fashion or had their mind changed for them. I have to wonder, too, whether or not the new contract offer is what Lustig was expecting, and in particular as one suspects he was still going to be very much a part of the first team squad.
On top of it all, the transfer document which leaked put the club's initial decision into the public sphere, where it was definitely not supposed to be. It is bad enough Lustig himself knowing that we've made a raging mess of this, but it's worse that the rest of the country knows that as well.
I remember at the time of watching the magnificent Netflix documentary Sunderland Til I Die thinking that I never wanted to know my own club in so much intimate and horrifying detail, and this is another sterling example of having too much information for our own good.
The picture it paints is not a good one.
What it shows is a mess behind the scenes, where people at the club are at cross-purposes and sticking plaster solutions are the order of the day and where a fantastic servant of the club feels he has to express his discontent on the way out the door.
He's right. It should have ended better. He deserved it to.