Debate rages in NewCo Land about what a "win" looks like next season.
What a curious thing to be arguing over.
I would have thought that this was fairly self-evident.
For Celtic a win is securing the title, as it is the famous nine in a row.
The cups are in our hands and we'd like to retain them, and the Scottish Cup most particularly. But the league is everything.
What else constitutes victory except for being victorious? We will accept losing a handful of battles, but the objective of the war is clear cut (and I'll expand on this metaphor in another piece). I cannot imagine believing in anything else.
Success makes you re-evaluate the idea of what future success should look like. I was opposed to Neil Lennon being made manager, as everyone knows, but I am not going to grab excuses to criticise him now he's in the job, and as such I will not judge his success or failure on whether or not he wins a fourth treble on the bounce.
3Treble was not an ordinary success, it was a one in a million accomplishment, a moon-shot. To do it four times in a row would take a minor miracle. As long as we fight for it, and don't de-prioritise it, I will understand if we don't quite get there. But the league is non-negotiable.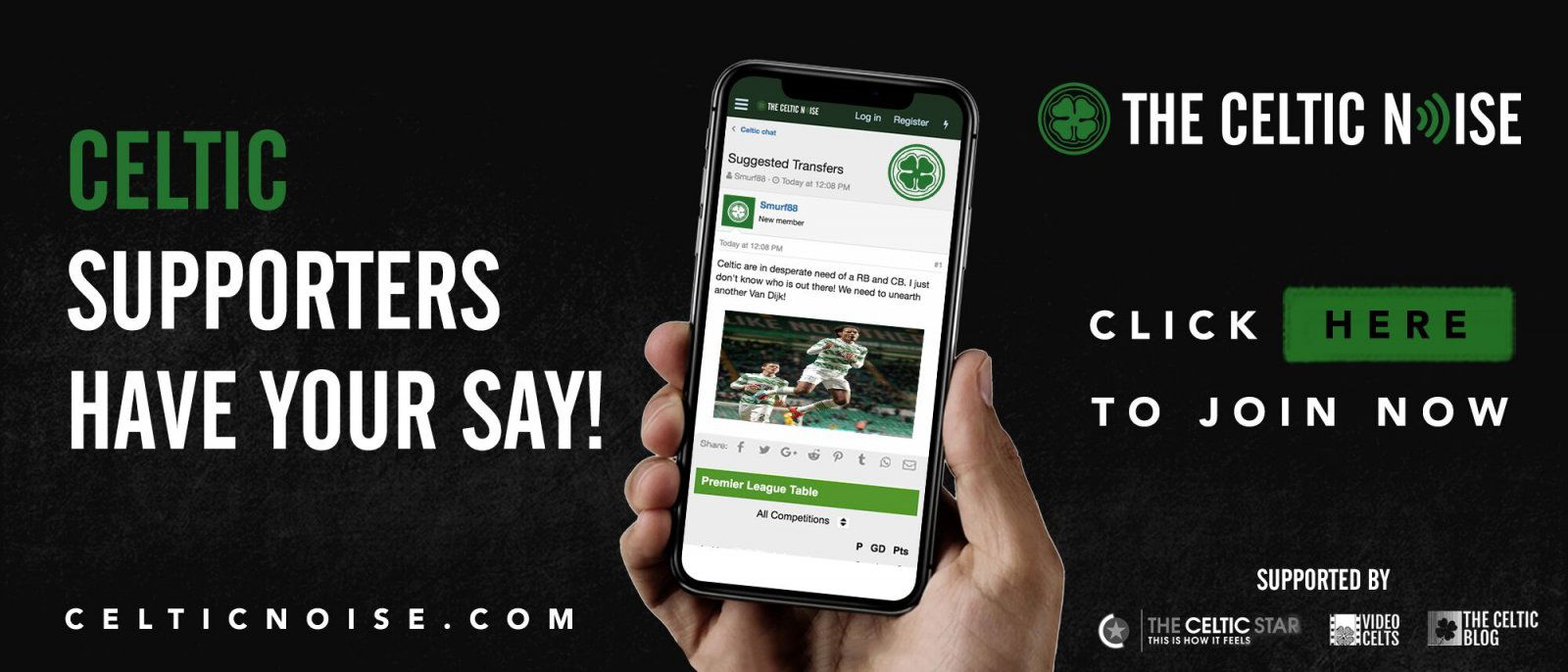 I would think that winning one of our two trophies would be seen as a key goal, that and seeing some tangible progress in the European arena.
Those are the standards we have set.
I cannot imagine that a single Celtic fan would argue with that definition of success, of a "win." Many, indeed, would accept simply winning the title, and this is such an important title that I will celebrate it like no other … until the one after it.
But at Ibrox they have been starved of real success for such a long time that they have almost forgotten what it looks like. Out of the limelight for years, they have become desperate to validate themselves in any way they can.
I wrote a few weeks ago about how they and their media allies have taken the bizarre step of celebrating last year's failure.
The debate over what constitutes "a win" over there is simply their way of paving the road for the next one.
Their club is mired in mediocrity, and they can't see a clear way out of it. This week their top transfer story was about how they're looking at Josh Magennis, another piece of shameless pandering to the "loyal royal Ulster" sect. It is painfully funny to watch this pitiful scrambling in the bottom drawer.
Their club is still undergoing a profound identity crisis; on one hand they believe they are our equal and on the other they accept that they're miles behind us and looking for a miracle of their own. Their supporters engage in a lot of false bravado about "going for 55" but they also realise they could be setting themselves up for a lot of pain.
That's why they are debating the meaning of words and trying to reinterpret the language to suit their outlook.
It is a very … Ibrox … thing to want to do.
When Gerrard talks about a "winning mentality" he forgets that the club "settled for" when they appointed him – a rookie – to the hotseat.
King talks about him knowing he needs to deliver … but deliver what?
Unlike us, many in their support will settle for one domestic trophy, and dress it up as further proof of "progress." Others would be furious and demand Gerrard's head on a spike. But I think they'd be out-shouted by those who would welcome the respite from their constant defeats.
As much as I would love to see them go through the pain of not winning a trophy next season, I would care for one day – the day they win it – and then no more, just so long as the season afterwards starts with another championship flag at Celtic Park.
Their identity crisis – and their willingness to accept failure – is one of our most potent advantages. If we start next season well I think their whole club could collapse like a house of cards. I'll be doing a fuller piece on that issue soon.
Victory looks very different over here.
That they will see a single fleeting success as a generational event shows how crushed their generation is.