Until ten o'clock last night, and another stunning development in the David Turnbull transfer saga, it looked absolutely certain that for the second year in a row a major young talent would be leaving Scottish football behind, to pursue money in England.
Not football glory, but cold hard cash. Even if Celtic had not been at the centre of this, it would have been something to lament.
But the media never laments when they can write an anti-Celtic story instead.
The glee which greeted the initial rejection of the Celtic deal, and the move from Norwich at the weekend to match our offer, was unseemly if we're being generous.
One of the worst examples came from Tom English, who's obvious joy was expressed in his tweet about how Celtic's failing to get its last three Scottish targets, McGinn, Turnbull and Scott McKenna was "not a good look."
Today the record looks much better, no?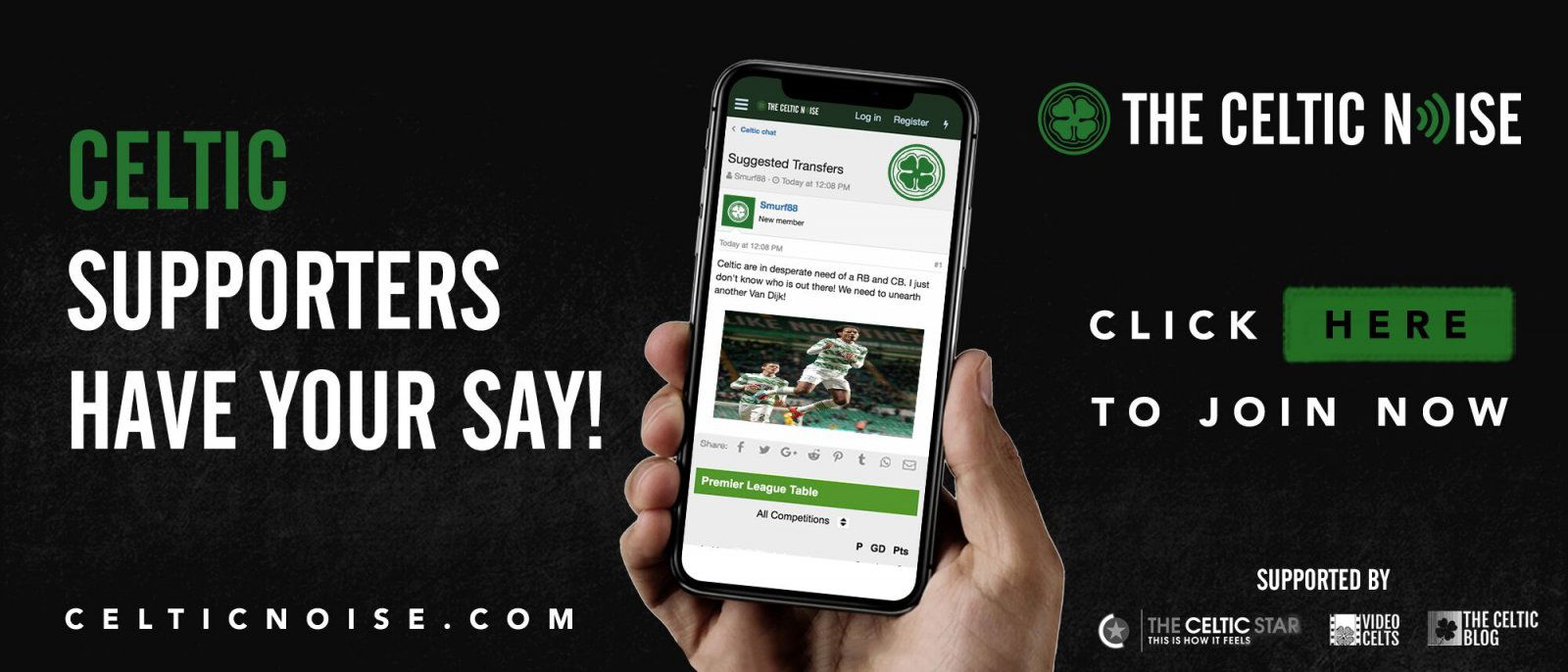 Nowhere in English's stunning insight was there an acceptance that we were the first club to have a bid accepted for Turnbull, that Rod Petrie was determined to keep us at bay over McGinn or that McKenna remains at Pittodrie as no club has met their valuation and he might yet wind up at Parkhead, even as early as this summer.
To call English's point idiotic elevates it to a higher plain that it deserves.
He is a venomous individual at times who cannot resist having a kick at us whenever an opportunity arises and he seems not to care if he comes off at the end looking like a clown, as he has here.
Apart from getting the player, Celtic's negotiating stance has been fully vindicated.
Of course, English was not alone.
Others were equally keen to leap in there, like Gordon Parks who wrote an article which said we'd have to "get used to" no longer being able to snap up the best of Scotland's youth talent.
On the phone in stations anchors reacted with delight at the idea that a seriously good young player was heading south.
Through all of it has been the thread that Celtic is on the wane and can no longer even rely on securing players right on our doorstep.
How happy they were with this thought.
Today, Turnbull will be unveiled at Celtic Park as our first signing of the window.
Neil Lennon describes this as "a coup" and he's right … for Scottish football as much as for the club and the player.
He will cost us around £3 million, which is a huge sum of money for a player from the SPL not already playing at Celtic Park.
That one of our clubs has managed to secure that fee, and that the footballer himself is going to be right here in our top flight, should be something the media applauds but instead there's a kind of bewilderment amongst many of the hacks.
Turnbull was offered more money at Norwich, and the chance to play in the EPL.
Those who wondered how he could turn around this situation and win over Celtic fans after the topsy-turvy of the last week have had the question answered. What better way to demonstrate commitment to the cause than to reject the "advice" of your own agent and the media and move somewhere where you can win things and be part of making history?
As I said in an earlier piece, Scott Brown gave him the best career advice he was ever going to get.
It is great that he has taken it instead of chasing the cash.
It should be something that everyone in Scottish football applauds.
I expect some in the press to take completely the opposite view; they certainly have so far.