I understand the imperative to add first team ready footballers to the squad in this window; I've expounded on the reasons why several times in several different articles. Indeed, it's why I recoil at some of the names on the leaked transfer hit list.
But I am ever conscious of a much larger job lying in front of our club and that is to look beyond the event horizon of ten in a row and towards the future. That's why I disagree with Chris Sutton on the potential signing of David Turnbull.
Celtic has, for years now, built its team around a good core of Scottish born footballers.
This is not a policy that we either will change nor should. I argued in the piece about Scott McKenna – who I still think we should sign, as a priority – that we have let as many of these guys slip as way as we've been able to secure down through the years, and this is a sad fact.
But most of those we have managed to sign have given us good service.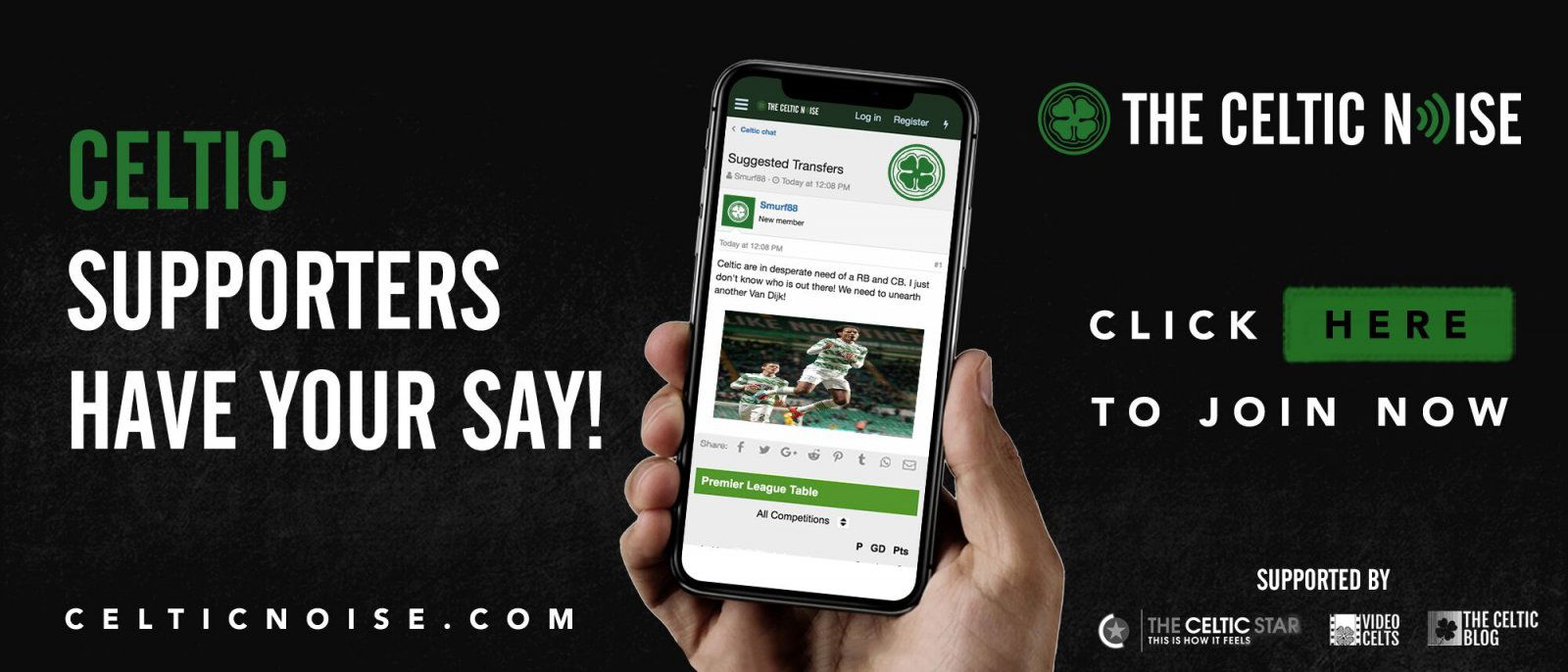 Scott Brown has become one of the most influential players our club has had in a generation. He has spent so long with us and had such success that fans in the future might not even realise, without looking it up, that he had played so many games for Hibs beforehand.
Turnbull is younger than Brown was when he signed. There is no reason why he cannot be a very big, a very successful, player over time. Sutton's assertion that he might be a passenger is both offensive to the player and dead wrong; the kid has shown what he can do in the SPL, and we should have no fears about giving him games. We missed out on McGinn. For reasons that are obvious I hope we get David Turnbull and Scott McKenna with him.
European football is part of this, of course. We require certain number of Scottish born footballers in our squad – eight in total, including four produced by our own club. Brown, Bain, Gordon, McGregor, Tierney, Forrest, Johnstone, Christie and Leigh Griffiths are obvious.
But our European squads of recent years have also included Jack Hendry and, believe it or not, Scott Allan.
We will always need to be going after the best young footballers in the country, and of course we're aided by having the muscle to make offers in the millions of pounds which a certain other club – with the exact same set of requirements – cannot make.
There is an historical opportunity here, and we should not be letting it slip away. So many of Scotland's young talents already slip through the net by ending up in England; those who are capable of going on to bigger things should be grabbed whilst the chance is there.
Those "bigger things" could well be at Celtic Park.
Ask Ryan Christie. Ask Scott Brown.