Last night, the European Club Association and UEFA suffered the latest blow to their plans to turn the Champions League into a closed-shop with clubs playing in eight team groups and vast swathes of the European game shut out completely when the English Premiership shot their plans down in flames and released their definitive statement in opposition.
It is the second time the cash-rich league declared its hostility to these so-called reforms.
Be under no illusions about their motives; the Premiership is not doing this for the good of football. The top brass there realise the existential risk to their own product if the Champions League group stages gain ten more match-days and start to take over weekends.
The companies currently pouring big money into the EPL would suddenly have a new and aggressive rival competition, with clubs from all over Europe in it. That would be the biggest threat to the EPL hegemony in decades. No wonder they don't like it.
Normally anything which gets the EPL in such a state of alarm would be something we could be quite pleased to see go ahead, but of course this is bigger than that and poses a major risk to Celtic at the same time. Our chances of getting through to the group stages aren't great as it is; these proposals could have made them virtually non-existent.
UEFA has long been an organisation that makes the SFA look like a model of probity and accountability.
It is outrageous that they ever allowed the European Club Association to pull them hither, thither and yon as they have for years.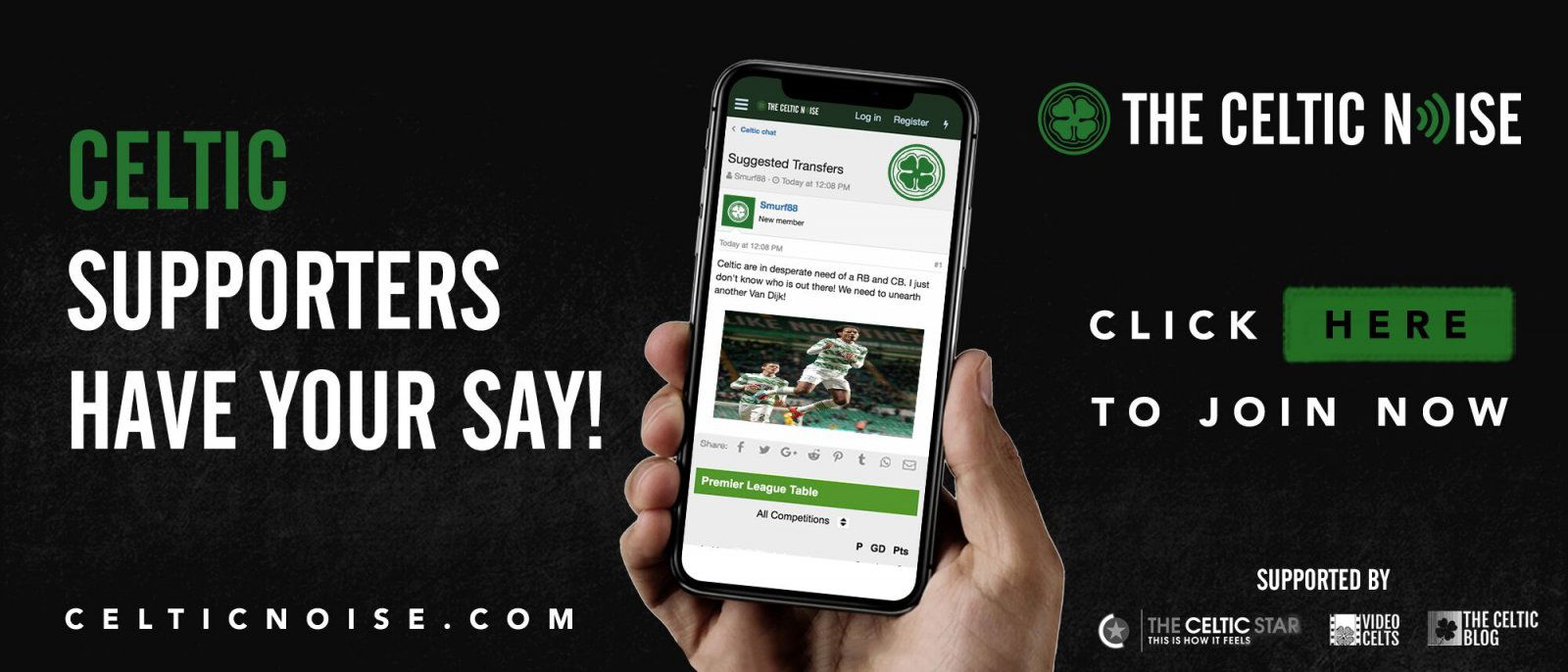 The current Champions League system – whereby a mere six clubs qualify through the myriad round of pre-group ties whilst the other 26 get there by virtue of the national co-efficient and rules which allow four clubs from the so-called "big countries" – was the brainchild of the ECA and was clearly designed to benefit a select few.
I know that people will applaud Lawwell for his leadership on this issue; they have to remember that he's been an ECA board member for two years. His opposition – if he's even voiced it; I'm certain that he has – has brought us no discernible benefits at all. It was only when he was able to forge alliances with clubs like Ajax, ironically through the rival European Leagues Association, that our voice has finally been properly heard. There is a long way to go though.
For openers, the Scottish Premier League has yet to publicly support the ELA over the ECA. It is high time that changed, and we ought to be the next national association to reject the UEFA/ECA proposals as a danger to football on the continent.
Listen, for years UEFA hid behind the excuse that the ECA would break off from them and form a super league; it is clear that this is not going to happen and it never was. I always believed that to have been the dumbest bluff that was never called.
Already the Bundesliga, the EPL and La Liga have made it clear how opposed to these proposals they are, and anyone who thinks they will allow their clubs to "opt out" of UEFA is kidding themselves on. They were never going to allow this to happen.
No breakaway is possible whilst UEFA remains the governing body.
They could ban all clubs which take part in it from the entirety of the European transfer market system and FIFA would follow suit and the global ban would follow as surely as night follows day. They could ban their players from taking part in international fixtures. They would bring the idea to its knees.
Celtic isn't out of the woods yet. UEFA still has to draw up its reform plans and the vultures are still circling overhead. The smaller leagues which make up the ELA are now in a position of strength; it's how they use it that will determine what the next set of proposals looks like. The ECA has been shown up as a self-serving organisation dedicated to advancing the interests of a select few; this is the ELA's chance to replace them in the power structure.
But it will not be easy to do, and they must resist being taken over by the big leagues who will be pushing for something equally abhorrent, with the only difference being that it doesn't trample on their own sovereignty too much. It is high time that European football was returned to first principles, and those are fairness, equality and democracy.
If the Champions League is to be expanded, then that expansion must cater for more clubs and not just the rich handful already at the top. It is high time that greater access was put at the absolute centre of the reform agenda at UEFA.
They have moved to do it for their international competitions, and so too have FIFA … club football deserves the same love.